Paul Ritter Tributes Pour in After 'Chernobyl' Actor's Death: 'Just Unreal Talent'
Tributes to Paul Ritter flooded Twitter on Tuesday as news of the actor's death spread around the world.
Ritter, best known for the characters he played in the HBO miniseries Chernobyl and the British television show Friday Night Dinner, died on April 5 at age 54. He had been diagnosed with a brain tumor prior to his death, according to his agents.
"It is with great sadness we can confirm that Paul Ritter passed away last night. He died peacefully at home with his wife Polly and sons Frank and Noah by his side. He was 54 and had been suffering from a brain tumour," his agents said in a statement.
Their statement continued: "Paul was an exceptionally talented actor playing an enormous variety of roles on stage and screen with extraordinary skill. He was fiercely intelligent, kind and very funny. We will miss him greatly."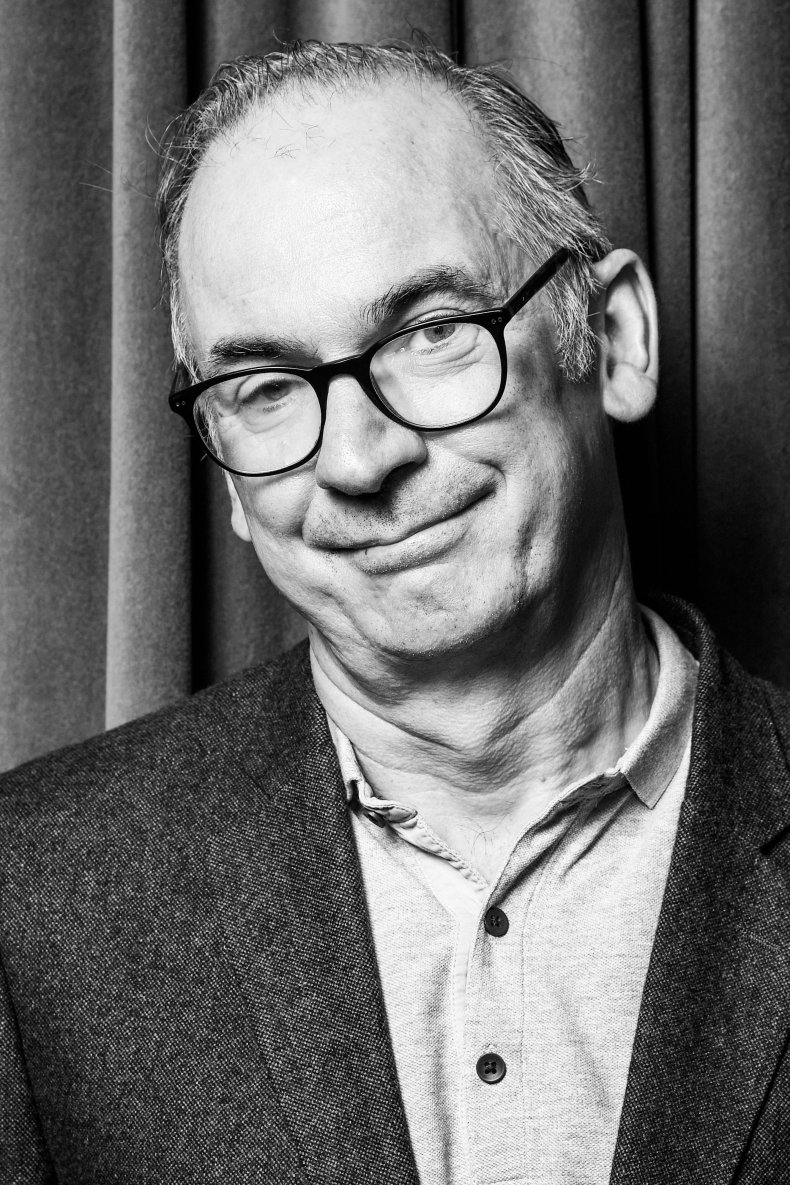 Actor and writer Rob Delaney gave a nod to Ritter's performances in Chernobyl and Friday Night Dinner in a tribute on Twitter early Tuesday morning.
"Knocked it out of the PARK in Chernobyl," Delaney wrote. "Watching it I consciously thought, 'Oh, we have a new movie star.' Between that & how funny he was in Friday Night Dinner... just unreal talent. Rest in peace, Paul Ritter."
Robert Popper, the creator of Friday Night Dinner, also paid tribute to Ritter in a series of tweets on Tuesday.
"Devastated at this terribly sad news. Paul was a lovely, wonderful human being. Kind, funny, super caring and the greatest actor I ever worked with," Popper wrote.
He later thanked people on Twitter for sending him messages about Ritter's death, retweeted a picture of Ritter and posted a link to a Friday Night Dinner clip.
"One of my fondest memories of Paul Ritter was filming this scene with him. God he was brilliant," Popper wrote in the tweet accompanying the video clip.
Actor Con O'Neill, who acted with Ritter in Chernobyl, reminisced about the time they spent together on set.
"I used to sit in awe of him scene after scene," O'Neill tweeted. "We would sit and talk and he would gently regale us with stories of his life, his wife, his kids. A good, proud, incredibly funny, intelligent man and one of our finest character actors. #Love."
"The saddest news to hear of the passing of the incomparable Paul Ritter," tweeted Sam Claflin, who appeared with Ritter in the 2016 war drama Their Finest. "Such a wonderful actor and such a wonderful man - full of energy and light. Condolences to his family."
Actor Matt Lucas tweeted his memories of Ritter from a time the two acted together in a theater production, and Tracy-Ann Oberman shared her memories of Ritter on the set of Friday Night Dinner.
Ritter's résumé spans dozens of appearances in film, television and theater productions. Though perhaps best known for his portrayal of deputy chief engineer Anatoly Dyatlov in 2019's Chernobyl, his film credits include Harry Potter and the Half-Blood Prince, Nowhere Boy, Quantum of Solace and Hannibal Rising, among others.
This story has been updated with additional information and background.