Twitter Hails Paul Rudd as the Savior of the 'Ghostbusters' Franchise
Love it or hate it, another Ghostbusters movie is in the works. Just as the film-going public was wondering whether we really need yet another iteration of the paranormal comedy, social media naysayers have been silenced by the surprise casting announcement of Ant-Man star, Paul Rudd.
"When I heard they were gonna call me, well, as you can imagine, I nearly slimed myself," Rudd said in the video, shared by Sony Pictures' U.K. division Thursday. "I can't wait to join the cast this fall for Ghostbusters. In fact, I'm sliming myself right now."
It's unclear whether the 50-year-old will be part of the titular ghost-fighting trio. According to an Entertainment Weekly report, Rudd will play "a teacher living in a small town."
"I've been wanting to work with Paul Rudd since my short film opened for Wet Hot American Summer at Sundance," director Jason Reitman told Variety. "Thrilled he'll be joining this new chapter in the original Ghostbusters universe."
Ghostbusters producers have remained tight-lipped about the plot of the film, onloy mentioning that it will be an "extension" of the original 1984 film, focusing on a single mom (reportedly played by Carrie Coon, The Sinner) and her family, including Stranger Things star Finn Wolfhard and Gifted actress McKenna Grace.
Following Rudd's cheeky casting announcement, Twitter was in high spirits, claiming the Ant-Man star may be able to "save" the iconic franchise.
"I believe in Paul Rudd," one Twitter user noted. "He can make Ghostbusters great again."
"Paul Rudd is gonna single-handedly make Ghostbusters great again, can not wait for this," @LukeM_13 wrote.
"Ghostbusters just got infinitely Rudd better! Paul Rudd is greatness," Twitter user @TheIndieLegends added.
The most recent addition to the Ghostbusters franchise came in 2016, starring Kristen Wiig, Melissa McCarthy and Leslie Jones. A vocal minority of online trolls were outraged by the all-woman cast, but the film's real death knell came as audiences realized it wasn't very funny.
Released in July 2016, the film did modestly in the worldwide box office ($229 million); however, didn't break even when it came to its domestic release. Pulling in only $128 million, the 2016 version of Ghostbusters received a 50 percent audience scoring on Rotten Tomatoes.
With the most recent Ghostbusters movie being considered a flop, will Paul Rudd be able to save the future of the franchise? Fans will have to wait until Summer 2020 to find out.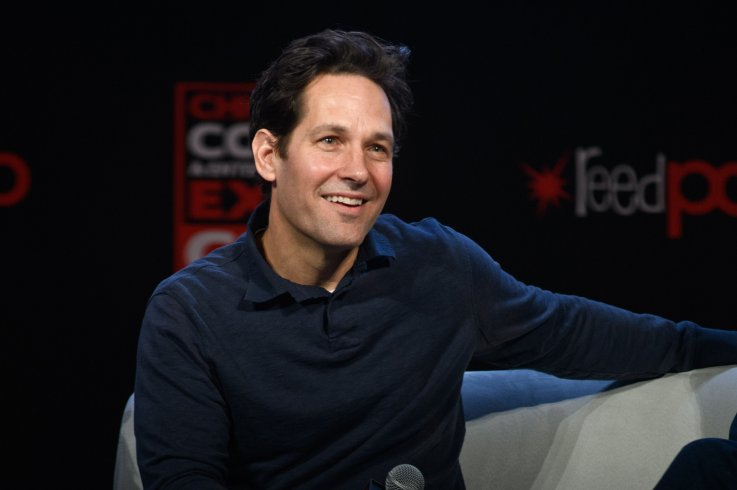 Twitter Hails Paul Rudd as the Savior of the 'Ghostbusters' Franchise | Culture