'Protect Paul Rudd At All Costs': Actor's Mask PSA Delights Fans
Paul Rudd has capitalized on his lovableness this week by taking part in a PSA advocating for mask-wearing, prompting a delighted response from fans and other famous friends.
The Clueless star has encouraged young people to wear face masks in an entertaining video posted as the U.S. reaches nearly 6.8 million coronavirus cases (as of Tuesday, September 15.)
Teaming up with popular YouTube channel First We Feast, Rudd donned a hoody, skateboard and a smattering of Millenial and Gen Z phrases to get down with the kids.
"Yo, what up dogs, Paul Rudd here. Actor and certified young person," the 51-year-old begins, poking fun at his seemingly ageless appearance.
"A few days ago I was talking on the iPhone with my homie Governor Cuomo, and he's just going off about how us millennials need to wear masks because, get this, apparently a lot of COVID is transmitted by us millennials."
Rudd made an appearance on First We Feast's Hot Ones in October 2019 with the incredibly popular episode going viral.
His now iconic appearance spawned the famous "look at us" meme with host Sean Evans, and the pair revisit the moment in the mask PSA, attempting to eat the chicken wings through their masks.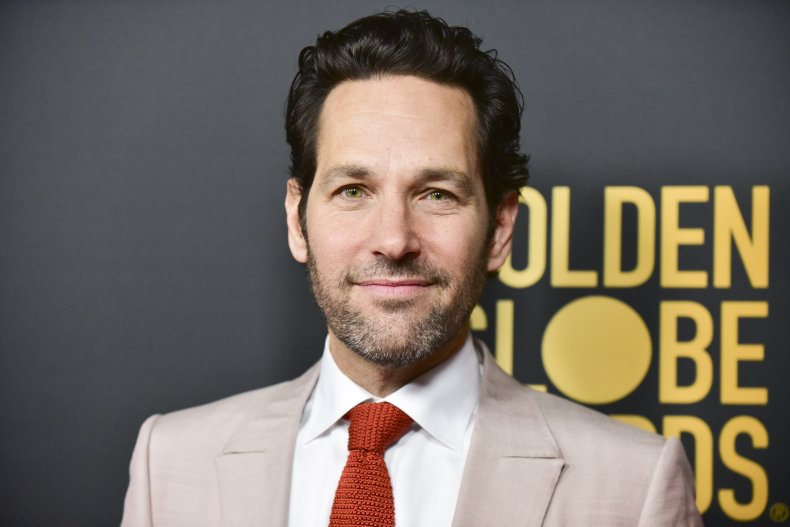 The New Jersey-born actor says Governor Cuomo asked him to help spread the word on wearing masks in the PSA.
On Monday, $50 fines were introduced for New York City commuters who refuse to wear a mask on public transport.
Rudd continues: "So Cuoms asked me, he's like, 'Paul, you gotta help! What are you, like 26?' And I didn't correct him."
He adds: "It's not hard. People are dying, hundreds of thousands of people are dying. It's preventable. I shouldn't have to make it fun—it's science!"
The PSA has garnered an amused reaction from fans and other famous faces.
Cuomo himself shared the clip, writing: "Certified young person Paul Rudd wants you to wear a mask. Listen up."
Historian Kevin M. Kruse tweeted: "This is the best thing I've seen in weeks. And it convinces me that we need a live-action Poochie film starring Paul Rudd."
Another person urged: "Protect Paul Rudd at all costs."
While another person added: "Paul Rudd saying, 'masks protect you and your dank squad' is a gift to each and every one of us."
Another joked: "Petition to make Paul Rudd the leader of Millennials."
Another tweet reads: "I reckon I could literally watch Paul Rudd sleep and I'd think he deserved a prize."