Paul Rudd on Nearly Killing Himself for a Laugh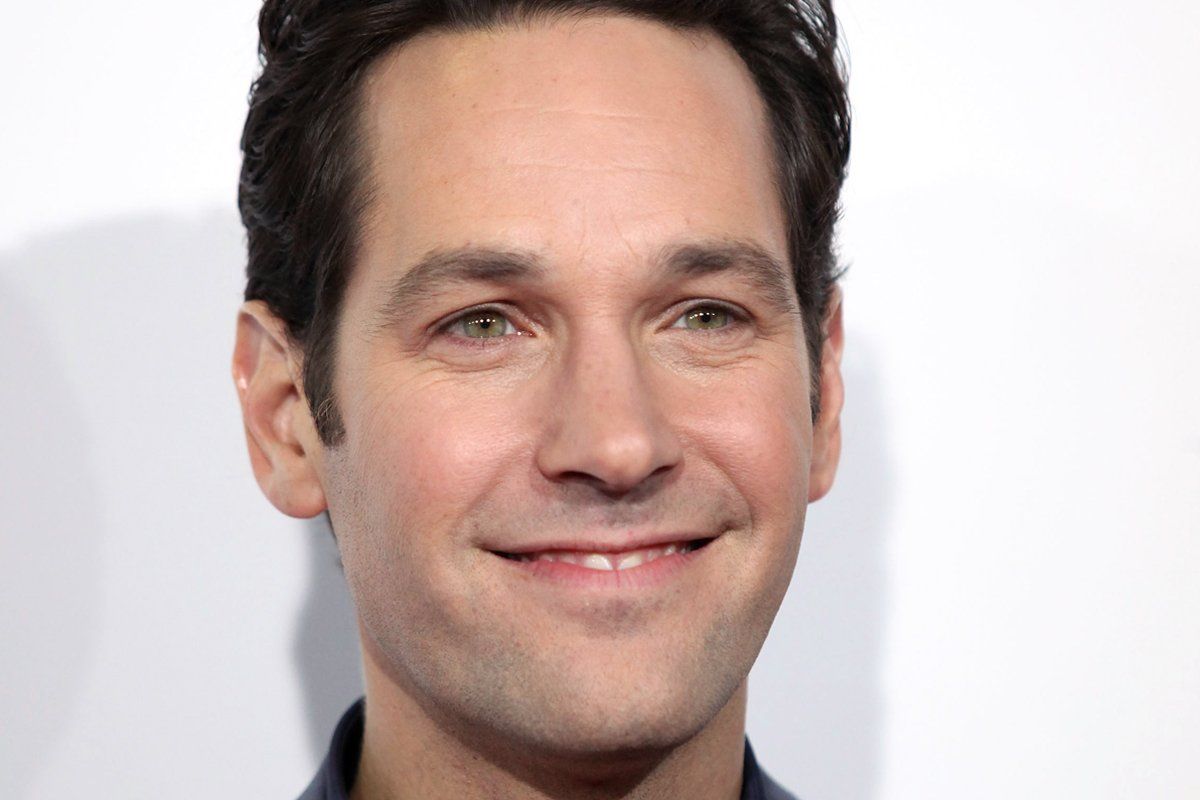 Interview by Marlow Stern
When I was 22, a friend and I were on a double date in Santa Monica with these two girls. It started innocently enough. We spent the evening walking around the Third Street Promenade. All of a sudden, this friend, who was into karate, kicked his foot really high up in the air and held it there, acting like it was completely normal, and kept the conversation going with his date.
We proceeded along those lines—to do a dumb move and pretend like we didn't even notice it—and it started out that we were nervous and trying to make our dates laugh. Then we just tried to outdo each other and make the other guy laugh. Each dare got bigger. I had one of those little Jeeps that didn't have doors, so when we were leaving, I was driving, my date was sitting in shotgun, and my friend and his date were in the back seat. I thought it would be funny if I stepped out of the car and ran alongside while keeping up the conversation and pretending that there was nothing abnormal about that.
So, in the middle of this conversation, I just stepped out of the car. I hit the ground so hard that I wound up cutting up my hands and arms, my pants ripped, and I remember the back tire going right next to my head and feeling the wind of the tire just brush my hair. As soon as I did it I immediately regretted it and felt totally stupid, but when I looked up from the ground I saw my car headed right toward a tree because nobody was driving it. It started veering off the road, and finally, about 100 feet later, it stopped because the girl from the back seat jumped into the front seat and grabbed the emergency brake. I got up and limped back over to the car, and everybody in it looked really freaked out.
I tried to explain what I was hoping to accomplish, but nobody thought it was funny, and it really made the whole drive home awkward and quiet. It was so humiliating and embarrassing and just reeked of desperation. When I got home, I thought about how I almost died doing it. I think back, and the way I approach work now is sometimes you want that desired outcome, but pushing for it, and doing whatever you can to get the laugh, isn't always the most effective way. And if you really need to push to get the laugh, just don't do anything that would kill you.