Paul Rudd Named Sexiest Man Alive, Prompting Wave of 'Ageless' Memes, Jokes
It's official. Paul Rudd has been named the sexiest man alive 2021—and fans of the Ant-Man star are feeling pretty vindicated.
The 52-year-old actor was bestowed the title by People magazine on The Late Show with Stephen Colbert on Tuesday night.
The late-night host put Rudd through a number of "sexiness tests" before he could be crowned. These included sexy photoshoots, a dog show-style test and even pouring a bucket of water over the actor's head. "Help me, I'm drowning in sexiness," Rudd joked.
After these tests, Colbert told Rudd he had "tested negative for sexy." The actor humbly accepted his "defeat" and began to walk away.
"There's nothing sexier than humility … and you passed!" Colbert interjected, adding: "Paul, you're the sexiest man alive."
An emotional Rudd accepted the accolade pageant style. "I'm the sexiest man alive?!" he cried, as he was handed flowers and a sash reading "SEXIEST MAN ALIVE."
Speaking to People magazine about being the latest recipient of its annual title, Rudd said he would "lean into it."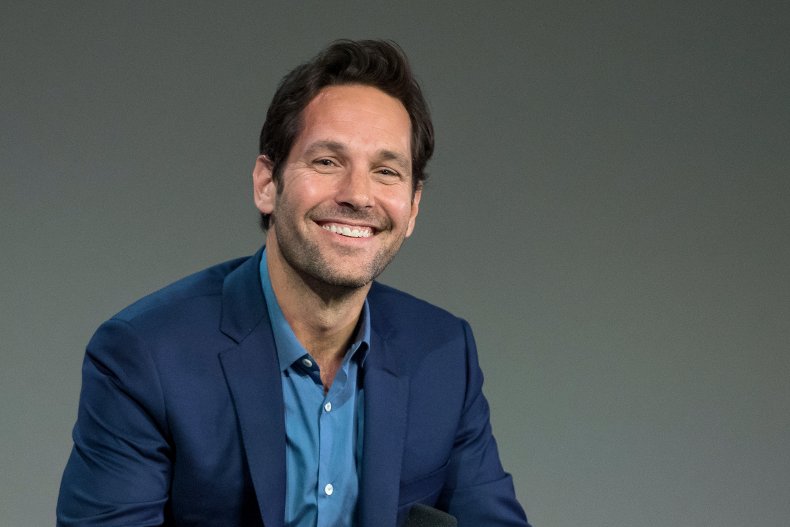 "I mean, I'm going to lean into it hard. I'm going to own this. I'm not going to try to be like 'Oh, I'm so modest.' I'm getting business cards made," Rudd joked.
He also said he was expecting his friends to give him "so much grief."
"As they should. I would," he added. "All of my friends will destroy me and I expect them to. And that's why they're my friends."
The news has sparked a wave of jokes and memes about the seemingly ageless appearance of Rudd—whose third Ant-Man movie, Ant-Man and the Wasp: Quantumania, is set for release in 2023.
"Paul Rudd wins People's Sexiest Man Alive, using this photo of him from either 1994, 2002, 2010 or 2021," joked journalist Courtney Theriault.
Rachel Paige, an associate editor at Marvel's website and self-confessed "Paul Rudd enthusiast," tweeted: "PAUL RUDD IS THE SEXIEST MAN ALIVE 2021 DAMN RIGHT HE IS THE PEOPLE HAVE SPOKEN MY TIME IS NOW."
Another fan wrote: "I have no objection to Paul Rudd being named sexiest man alive. That wholesome gem been fine for decades, let him get his flowers."
One Twitter user posted: "We love to see an unproblematic, sweet and possibly immortal man winning. Paul Rudd our forever boyfriend is SEXIEST MAN ALIVE."
Another fan also joked that Rudd's People magazine cover used an old image of him. "What's crazy about Paul Rudd being Sexiest Man Alive is that this photo was taken in 2003," she wrote.