Paul Ryan Brushes Off Trump's Sexual Misconduct Accusations While Taking Shot At Matt Lauer On 'Today Show'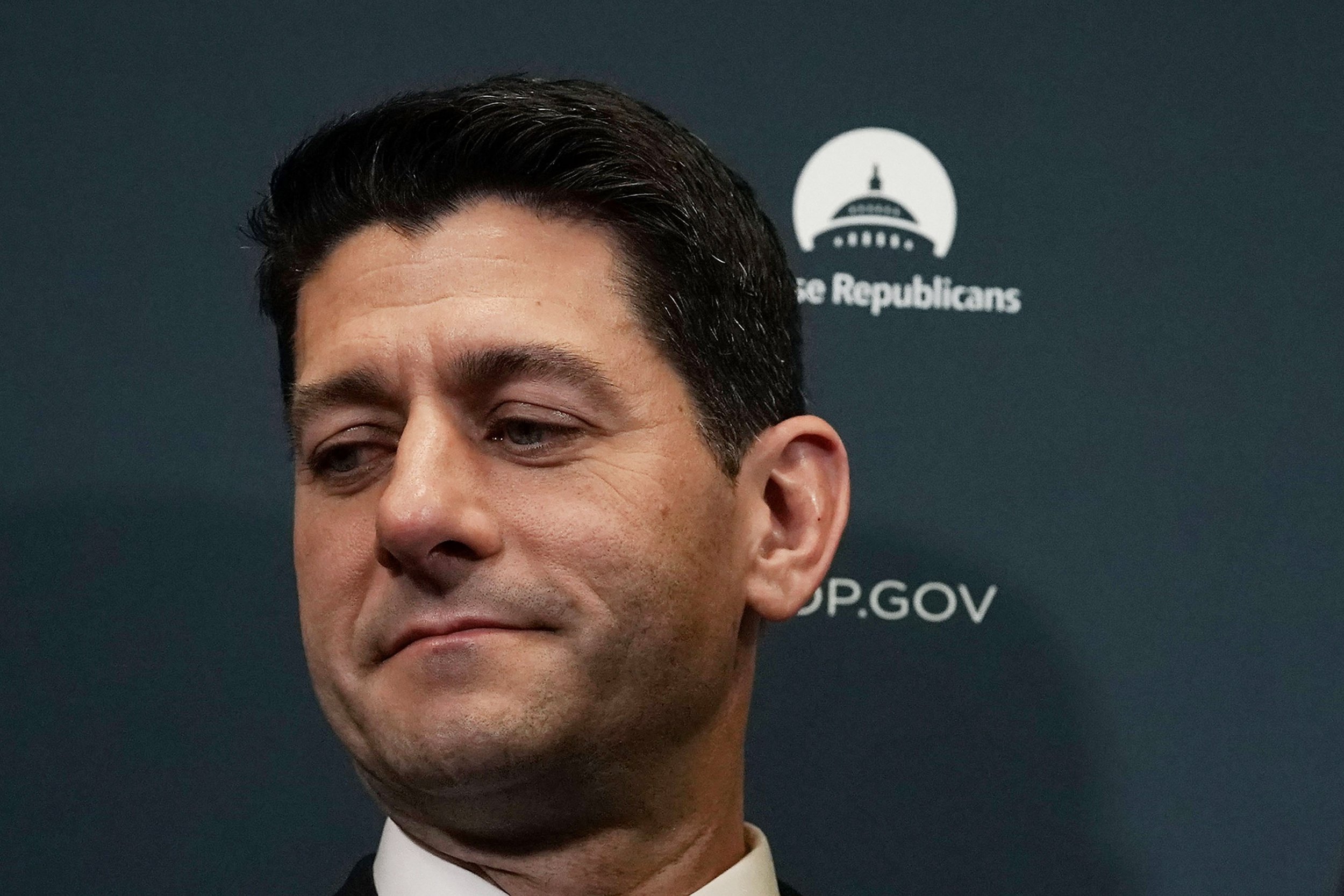 Speaker Paul Ryan skirted questions around sexual misconduct accusations against President Donald Trump on the 'Today Show' Wednesday morning and instead took a backhanded stab at the show's co-host Matt Lauer, who was recently fired for inappropriate sexual behavior.
When 'Today Show' co-host Savannah Guthrie asked Ryan if he held the same position as the White House that Trump's accusers are all liars, the speaker claimed ignorance.
"Look I don't even know what all of these accusations are," Ryan said. "I'm focused on fixing Congress, I'm focused on my job, where I work, making this institution safe."
He added that he wants his daughter to be able to go to work in the public or private sector "where she's not being harassed, where she's being empowered."
Guthrie also asked Ryan if he would support a Congressional investigation into sexual misconduct by Trump that three of his accusers—Jessica Leeds, Rachel Crooks, and Samantha Holvey— called for last week. The investigation has been backed by more than 100 Democratic lawmakers.
Ryan cited House Oversight and Government Reform Committee Chairman Trey Gowdy's (R-South Carolina) "very articulate" point that Congress doesn't handle criminal investigations.
When Guthrie interjected that Congress does carry out ethics investigations, Ryan steered the conversation toward problems caused by her former colleague Lauer, whom NBC let go late last month amid sexual misconduct allegations.
"I would invite you to talk to the White House, but let me get at the other issue you're talking about. You're right, you know this very clearly because it happened in your industry, in your studio," Ryan said. "Let's take this moment for as seriously as it is and not make it some partisan thing."
Ryan said he has spoken with Democrats including House Democratic leader Nancy Pelosi and Congresswoman Jackie Speier about changing laws around disclosure and transparency and that Congress is conducting mandatory training around the issue.
"We need to make sure that this moment is the cultural changing moment it needs to be," Ryan said. "Let's not make it a partisan food fight."
He added that Congress is "getting ahead of this problem" by introducing a slew of reforms at the end of this week giving harassment victims more support.
White House Press Secretary Sarah Huckabee Sanders responded to the recent call for a Congressional investigation around Trump by saying that the president "has addressed these accusations directly and denied all of these allegations."
Ryan and Trump have had somewhat of a rollercoaster relationship, alternating between cold and friendly. Ryan was slow to support Trump when he won the Republican nomination ahead of the 2016 election, but has appeared increasingly willing to work with the president to push forward tax reform and other GOP issues.