A Large Television Screen Blasting Immigrant Stories Will Greet Lawmakers in Washington Every Day Until End of Year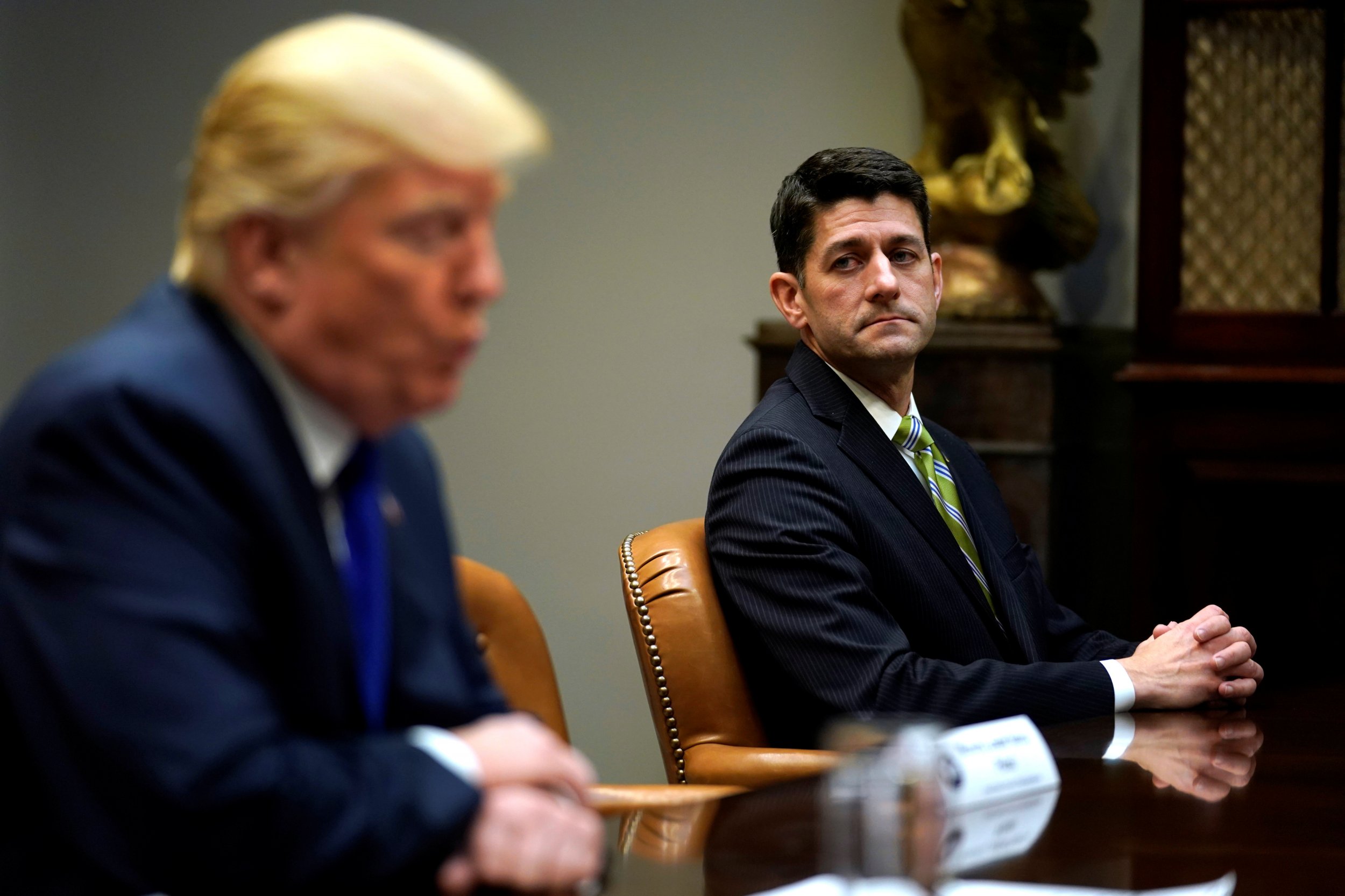 House Speaker Paul Ryan can no longer dodge the so-called Dreamers he might soon help President Donald Trump deport. Starting Tuesday, immigrant advocacy group United We Dream will erect a jumbotron facing the Capitol building to remind Ryan and other Republican lawmakers of the young people they could deport if protections for Deferred Action for Childhood Arrivals recipients are left out of a year-end spending bill.
"Anytime Paul Ryan looks out the window, he'll see the faces of immigrant youth who would be deported unless Congress passes the Dream Act this year," United We Dream said Monday.
Video and pictures telling the stories of hundreds of DACA recipients will be displayed 24-hours a day on a 22-foot by 13-foot screen dubbed the "DreamActTron." The jumbotron, on 3rd Street between Madison and Jefferson drives, will stay on for the next two weeks until a temporary spending bill passed last week to avert a government shutdown expires, said Bruna Bouhid, the organization's communications director.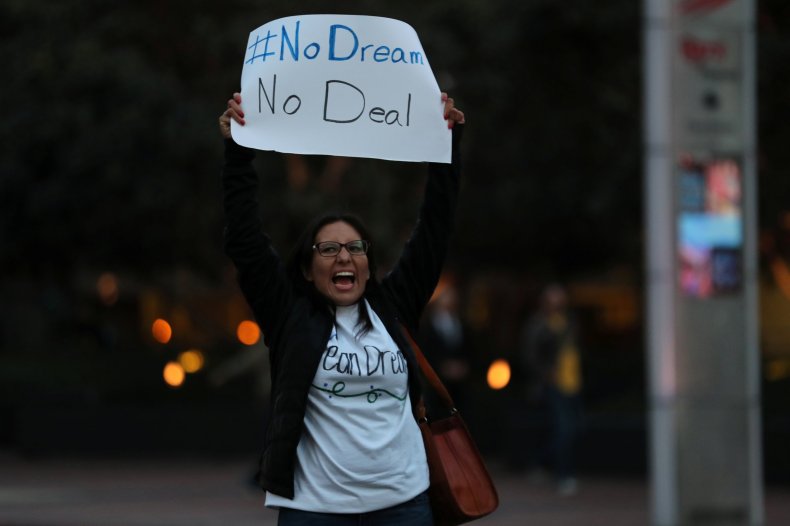 Bouhid hopes the message will reach Ryan, she said. "We sent him an invitation hoping that he can come and meet the people affected by the rescission of DACA face-to-face so we can have a conversation about getting us permanent protection by the end of the year," said Bouhid, a DACA recipient herself.
Immigration advocates claim if legislation needed to avoid a government shutdown doesn't include a DACA provision, there will be no incentive for the Republican majority to ever pass a stand-alone solution for the nearly 1 million DACA recipients who could face deportation when the program ends in March.
"Congress has two weeks to pass the Dream Act," said Kamal Essaheb, director of policy and advocacy at the National Immigration Law Center's Immigrant Justice Fund. "It's time for both parties to work together to hammer out a solution to end the uncertainty currently plaguing hundreds of thousands of Dreamers. Otherwise, this will be the last Christmas for many families."
The DREAM Act immigrant advocates are pushing for bipartisan legislation that would create a pathway to citizenship for DACA recipients, commonly referred to as Dreamers.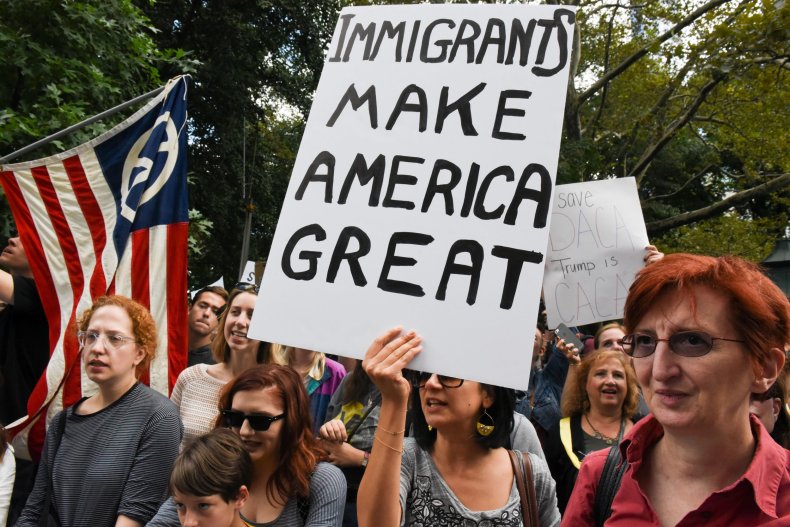 The DACA program was enacted by President Barack Obama in 2012. It gives adults brought illegally to the U.S. as children protection from deportation as long as recipients go to school, work and avoid criminal activities. President Donald Trump in September announced the wind-down of the DACA program, directing the Department of Homeland Security to stop processing new and renewal applications. The president then asked Congress to act to save it, but DACA recipients could begin to lose their status in March.
Senate Majority Leader Mitch McConnell last week dismissed the notion that a fight over DACA could lead to a government shutdown as "ridiculous," but dozens of Republicans are setting the stage for a showdown.
Thirty-four House Republicans last week called on Congress to pass a permanent DACA fix by year's end.
"We are compelled to act immediately because many DACA recipients are about to lose or have already lost their permits in the wake of the program's rescission. Not acting is creating understandable uncertainty and anxiety amongst immigrant communities," the lawmakers wrote in a letter to Ryan.