Paul Ryan Deletes Tweet Boasting $1.50 Pay Increase For Secretary After Tax Bill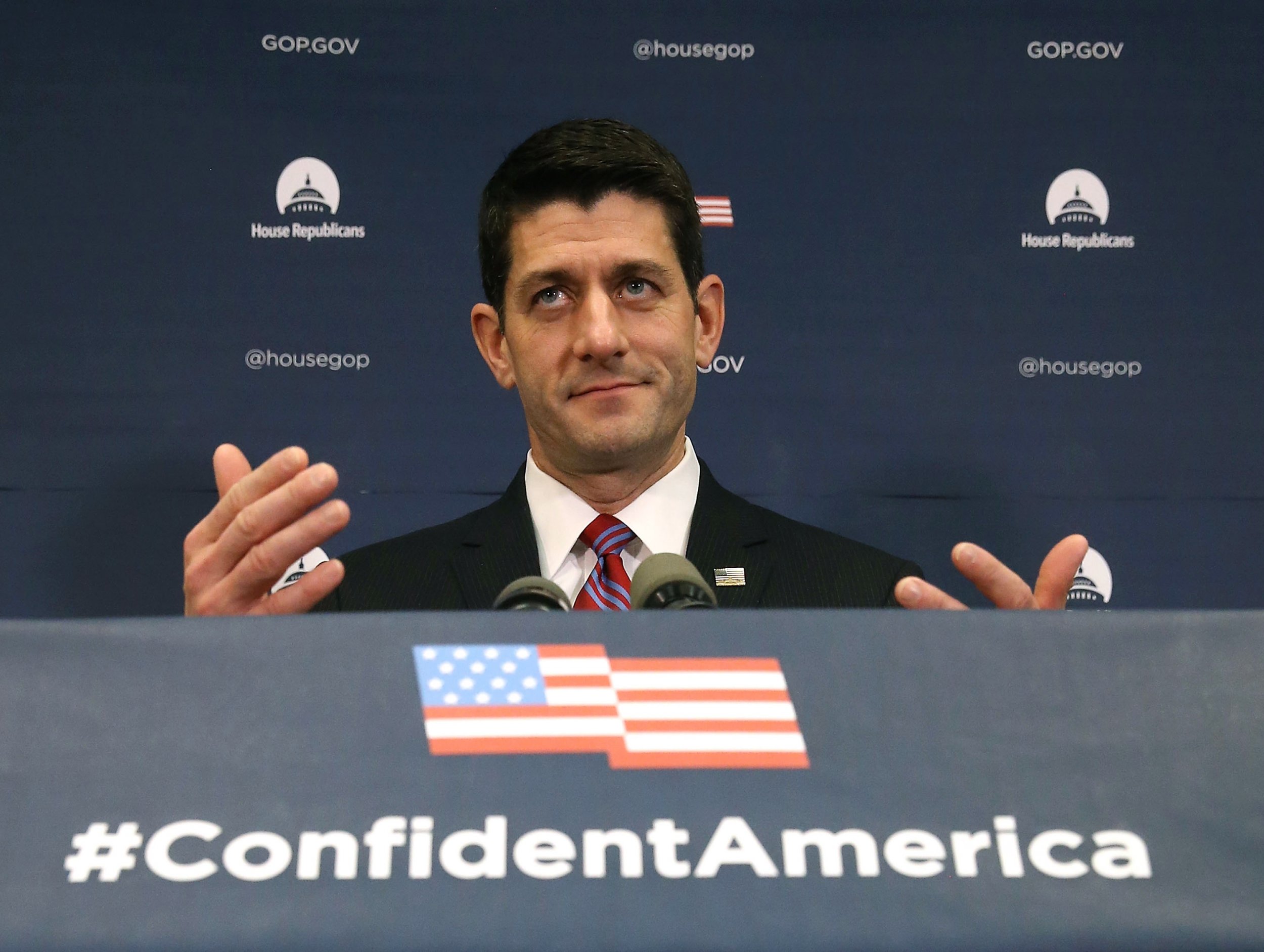 Social media users are blasting Speaker of the House Paul Ryan on Twitter after he boasted about the GOP tax bill by sharing a story of a Pennsylvania teacher seeing a pay increase of a little over a dollar a week.
"A secretary at a public high school in Lancaster, Pennsylvania, said she was pleasantly surprised her pay went up $1.50 a week she said [that] will more than cover her Costco membership for the year," Ryan tweeted.
The post was from an excerpt of an Associated Press report about the tax bill "beginning to deliver bigger paychecks to workers."
Ryan's tweet was the latest show of Republicans patting themselves on the back for the tax bill, which slashed corporate taxes. Social media users were quick to criticize Ryan for his tweet. Many pointed out how little of an impact $1.50 would have on taxpayers.
"The man bragged that somebody's pay went up $1.50....PER WEEK. Not per day, not per hour, PER WEEK," Social justice advocate Shaun King said. "$78 per year. Not enough to cover half a power bill in most places."
Many users took snapshots of Ryan's tweet before he deleted. Twitter user Matt McDermott called out Ryan for the donations he receives compared to the $1.50 the secretary makes.
"Paul Ryan is patting himself on the back because one school teacher in Pennsylvania has an extra $1.50 to spend each week," he tweeted. "Meanwhile, his billionaire donors are funneling hundreds of millions of dollars in taxpayer money into their savings."
After the tax bill passed, billionaire industrialist Charles Koch gave Ryan almost $500,000 in campaign contributions. Koch and his brother, David, had spent millions working on promoting the tax bill to get it passed, according to The Wall Street Journal.
Ahead of the bill's passing, analysts warned that it would largely benefit wealthy Americans. Jefferey Snively, an aerospace engineer, told the Associated Press that he collected a 4 percent bump in his paycheck under the new tax rate. He said that he thinks that the bill will ultimately benefit corporations and the wealthy.
"I think the people this bill made the most difference for are the ones who needed it least," he said.