Former Speaker of the House Paul Ryan, once one of the top Republicans in Congress, said that he believed there are some Democrats who could beat Donald Trump in 2020 and that the president should focus more on policy than personality during his campaign.
"The person who defines that race is going to win the race," Ryan said during a lecture in Vero Beach, Florida, on Monday, according to a report by the Treasure Coast Palm. "If this is about Donald Trump and his personality, he isn't going to win it."
Early polling already showed that Trump may be in trouble when it comes to his bid for re-election. In several surveys, the president trailed several Democratic candidates, including Bernie Sanders, Kamala Harris and Elizabeth Warren.
What's more, a report published by The Washington Post on Monday indicated that Trump's campaign advisers are concerned about his waning popularity among female and suburban voters.
Ryan's comments were made during one of his first public appearances since he retired from Congress at the end of his term in January. He had served in Congress for two decades and was elected speaker of the House in 2015.
Ryan often clashed with Trump, especially when it came to the president's immigration policies. In late January, about a month after Ryan's retirement, Trump lashed out at the former Republican representative and essentially blamed him for not securing funding for the border wall between the United States and Mexico.
It was also reported in January that Trump slammed Ryan for being unable to remain loyal to his presidency. The revelation came from a tell-all book written by former White House communications staffer Cliff Sims.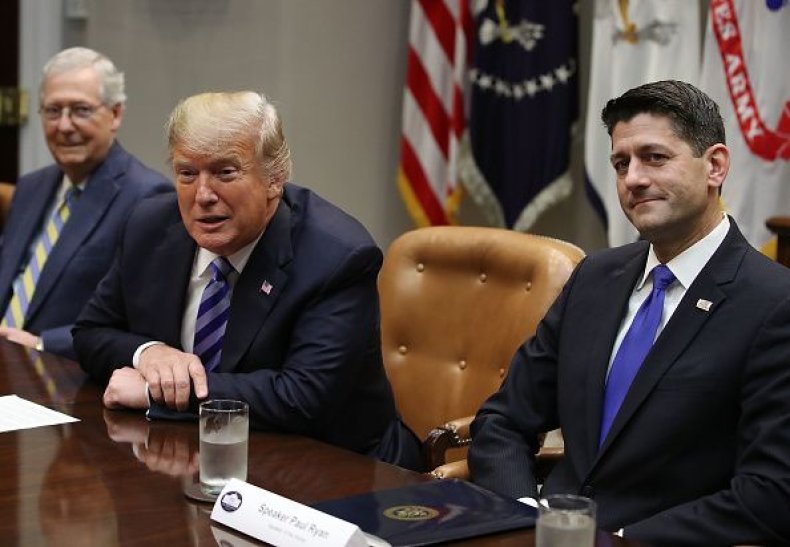 "Paul, do you know why Democrats have been kicking your ass for decades? Because they know a little word called 'loyalty,'" Trump told Ryan, according to Sims's account. The argument came after Ryan criticized Trump's response to a deadly white supremacist rally in Charlottesville, Virginia, in August 2017.
"Why do you think [then-Minority Leader] Nancy [Pelosi (D-Calif.)] has held on this long? Have you seen her? She's a disaster," Trump continued, according to the book. "Every time she opens her mouth another Republican gets elected. But they stick with her.... Why can't you be loyal to your president, Paul?"
During his final closing remarks in Congress, in late December, Ryan said he planned to focus on reforming the U.S. entitlement program and controlling an increasing national debt after he left Washington.
"I leave here as convinced as I was at the start that we face no challenge which cannot be overcome by putting pen to paper on sound policy. By addressing head-on the problems of the day," Ryan said at the time.