Wisconsin Democrat Running for Paul Ryan's Seat Has History of Arrests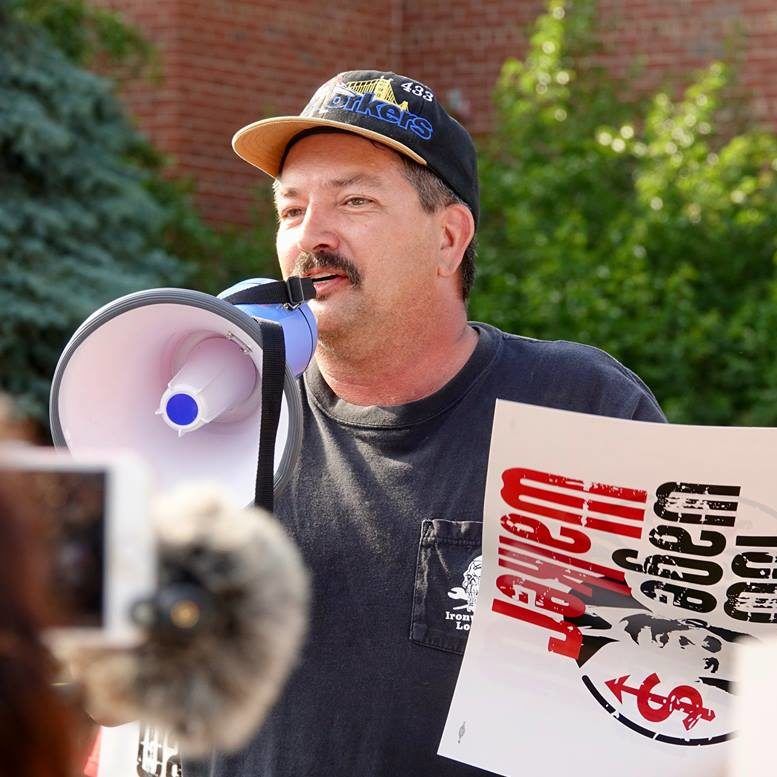 The Democratic candidate aiming to replace House Speaker Paul Ryan was once arrested for driving under the influence.
Randy Bryce, who has been arrested nine times according to CNN, announced in June 2017 he was running for Ryan's seat in the 1st Congressional District of Wisconsin. His most recent arrest was this year when he protested policies of GOP senator Ron Johnson and Ryan.
Next month, Bryce will take on Cathy Myers, a Janesville school board member, in the Democratic primary.
Bryce was also arrested in 2011 for protests. His drunk driving arrest occurred in 1998 and he has since been caught several times driving without a license. After pleading guilty, Bryce dodged court dates until he was given a suspended sentence of 63 days in 2003. He spent one day in jail, paid a fine of $850 and had to do four days of community service.
"There is no excuse for what I did 20 years ago when I got behind the wheel and operated under the influence," Bryce told CNN. "I made a mistake and I regret it. I've worked very hard to learn from my mistakes so I can be a man my son can be proud of.
"I'm not perfect, but I know the struggles working people go through. I understand the mistakes that any of us can make. I've certainly learned from mine."
On his 27th birthday in 1991, he was arrested for possession of marijuana, property damage, theft and trespassing. The charges for theft and trespassing were ultimately dropped.
In a blog post, Bryce said his actions in 1998 were "inexcusable". "You probably saw the story," Bryce wrote. "Twenty years ago I got an OUI in Michigan. I had a few too many beers, and I made the terrible decision to drive home."
"It was dumb. Inexcusable. I was immature and made a horrible, thoughtless decision. I have never forgotten this. I'm not proud of it. I've worked every day since to be a man my son can look up to."
In April, Ryan announced he would not be seeking re-election. "This has been one of the two greatest honors of my life. The job provides incredible opportunities, but the truth is it's easy for it to take over everything in your life, and you can't just let that happen because there are other things in life that can be fleeting, as well," Ryan he told the media.
"Namely, your time as a husband and a dad, which is the other great honor of my life. Now that's why today I am announcing that this year will be my last one as a member of the House."
He is still expected to serve out the rest of his term, following suit with a number of Republicans who have similarly decided not to seek another term.