Paul Ryan 'Not Ready' to Back Trump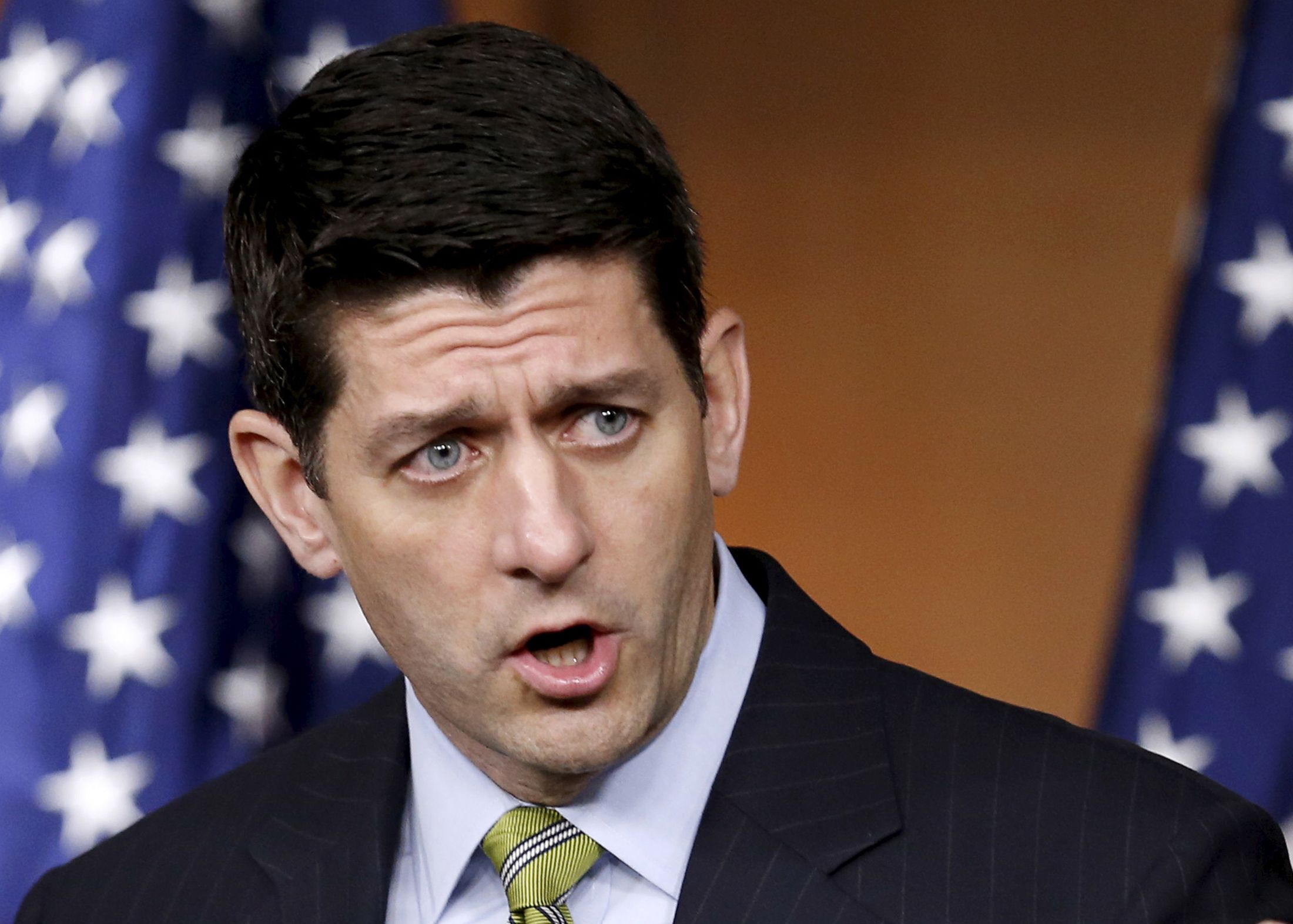 Two days after Donald Trump all but clinched the Republican nomination, Paul Ryan repeatedly said he is not ready to support the mogul. "I'm just not ready to do that at this point. I'm not there right now," the speaker of the House told CNN's Jake Tapper, signaling that Trump faces an uphill battle in uniting the party behind him before the general election in November.
"I want to see that our conservative principles will be championed," Ryan said. Asked about Trump's proposed plan to ban Muslim immigration and to build a wall along the U.S.'s southern border, Ryan said, "We got work to do."
Ryan, the highest-ranking Republican elected official, is one of several high-profile members of the GOP who have indicated that they won't support Trump. Former Presidents George H.W. Bush and George W. Bush, Senator John McCain of Arizona, the GOP's 2008 presidential nominee, and former Massachusetts Governor Mitt Romney, the party's 2012 nominee, have also said they do not plan to attend the party's convention in Cleveland in July.
Some Republicans take issue with Trump's economic and social views, which tend to be left of where most Republican elected officials fall. Others have problems with his inflammatory remarks toward immigrants, Muslims, women and various others. But Trump's critics have few good options: Distancing themselves from him may help them individually, but it also means that the GOP as a whole will likely sink come the November election, potentially ushering in a third Democratic White House and possibly a Democratic Senate. If, on the other hand, they back Trump, they risk becoming associated with his controversial rhetoric.
Many expected Trump to "pivot" to a general election mode and tone down the worst of his rhetoric after his final opponents for the GOP nomination, Ted Cruz and John Kasich, dropped out of the race this week. While Trump does appear to have dialed it back somewhat, his tweets show that his tone isn't quite presidential yet.