Paul Ryan Distances Republican Party from Trump on Political Correctness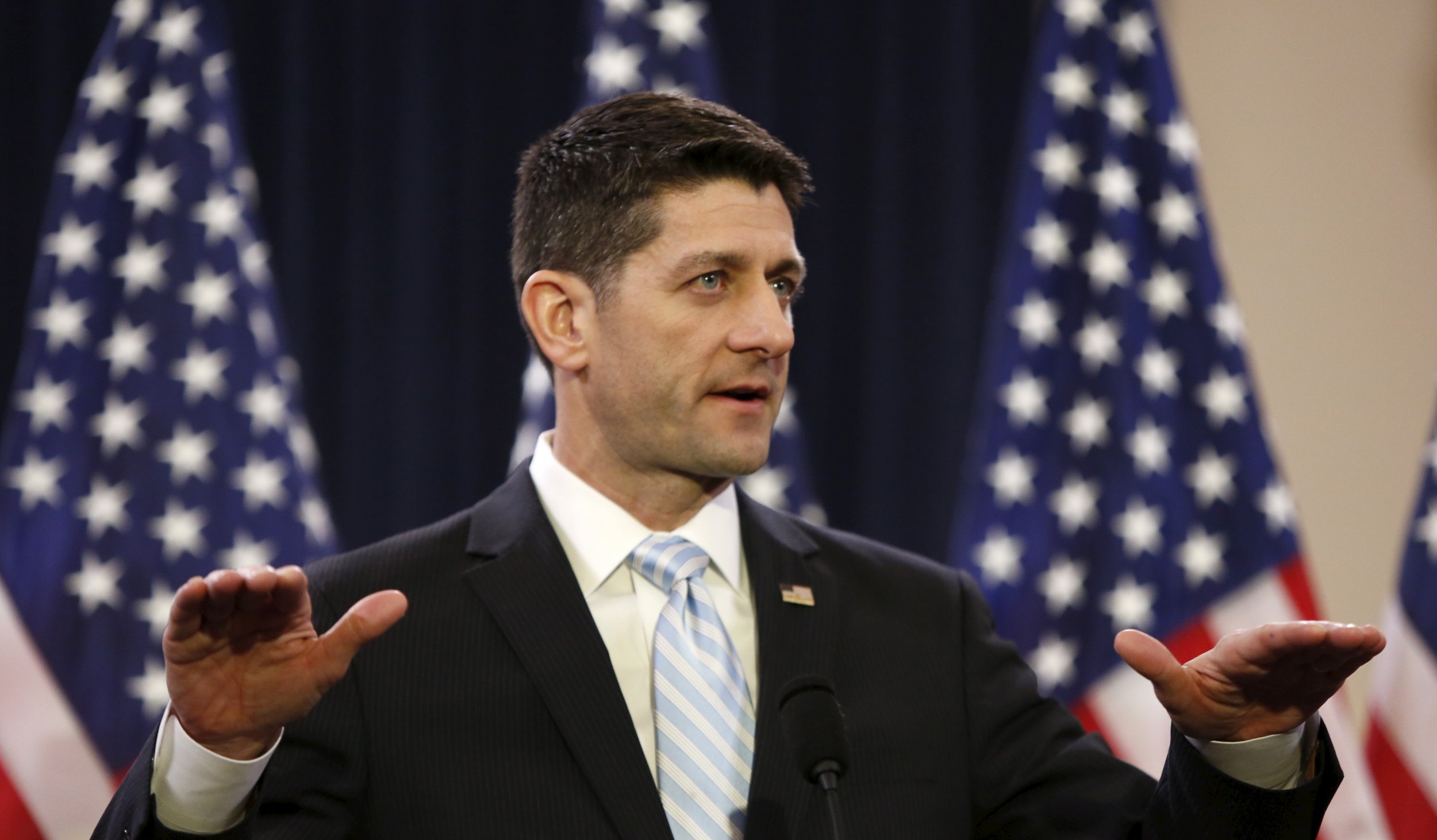 In an apparent effort to distance the Republican party from its increasingly out-of-control presidential front-runner, House Speaker Paul Ryan on Wednesday lamented the "ugly" state of American political discourse in a speech to a group of House interns.
"Our political discourse—both the kind we see on TV and the kind we experience among each other—did not use to be this bad, and it does not have to be this way," Ryan said.
The speaker's remarks came less than 24 hours after Donald Trump, the odds-on favorite to become the Republican presidential nominee, insulted the wife of his party's second-most popular presidential candidate, Texas Senator Ted Cruz, on Twitter. On Tuesday night, as Republicans headed to the polls in Arizona, Utah and Idaho, Trump threatened to "spill the beans" about Cruz's wife, Heidi. The threat was apparently in response to an ad featuring a picture of Trump's own wife, Melania, in a state of undress, that circulated in the week leading up to Tuesday's primaries. The ad suggested that Melania Trump would make a poor first lady, and asked voters to cast their ballots for Cruz instead. But, as Senator Cruz pointed out in a tweet of his own, the ad wasn't a product of the Cruz campaign, but an unaffiliated super PAC. In response to Trump's attack, Cruz labeled him "a coward" and "#classless."
On Wednesday, Speaker Ryan called on Americans from both parties to "have basic faith in one another."
"We question each other's ideas—vigorously—but we don't question each other's motives. If someone has a bad idea, we don't think they're a bad person. We just think they have a bad idea. People with different ideas are not traitors. They are not our enemies," Ryan said.
Ryan also appeared to distance himself from Trump's frequent rants on political correctness, which, according to Trump, is ruining American political discourse and contributing to America's decline.
"Governing ourselves was never meant to be easy. This has always been a tough business," Ryan said. "And when passions flair, ugliness is sometimes inevitable. But we shouldn't accept ugliness as the norm."
That said, Ryan has repeatedly said he will support Trump if the New York reality TV star becomes his party's nominee.
Watch the full speech here: