House Conservatives to Paul Ryan: The Honeymoon's Over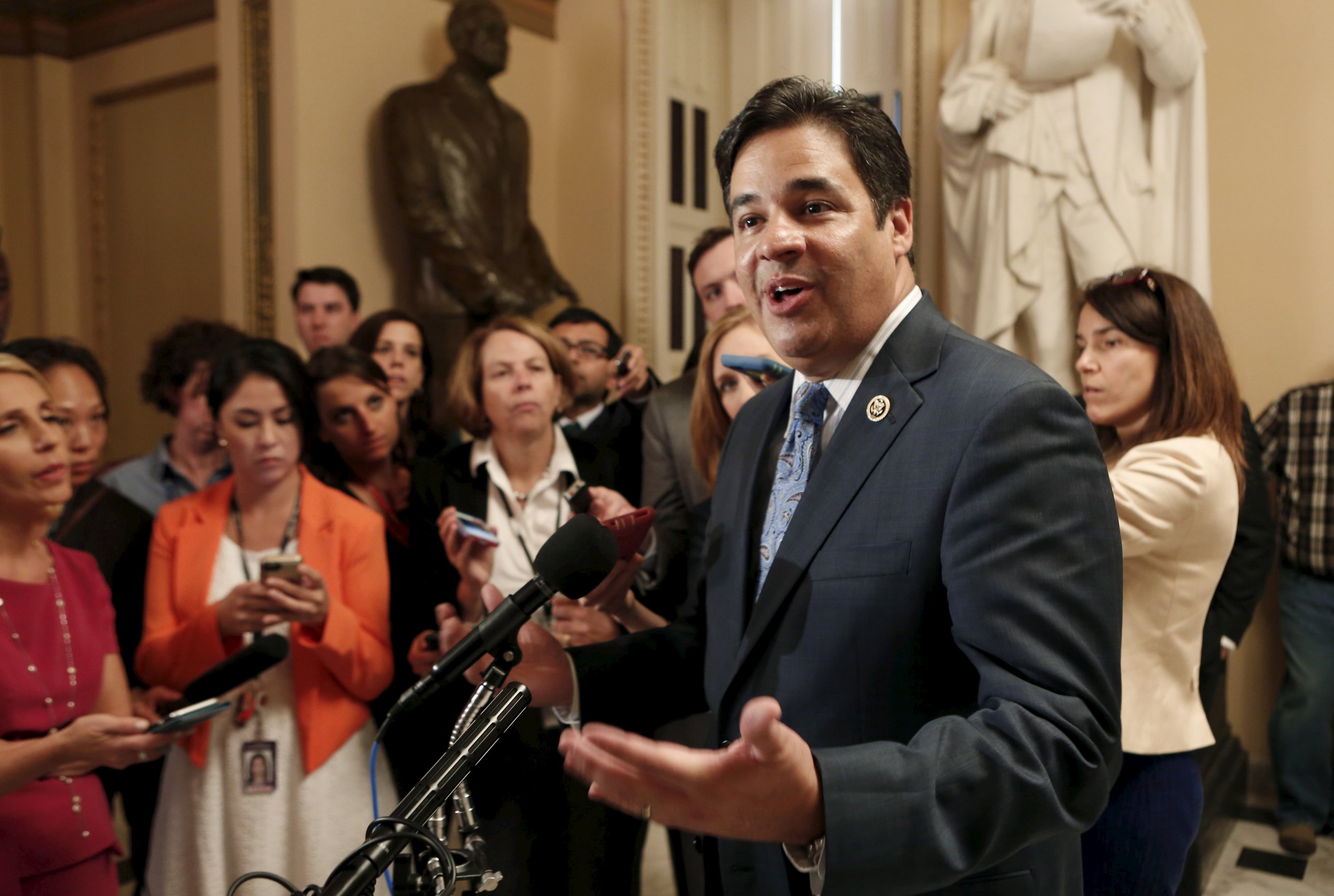 House conservatives have a message for Speaker Paul Ryan as Congress starts a new year: the honeymoon's over.
Those were the words Idaho Republican Representative Raul Labrador, a leading member of the conservative House Freedom Caucus, used Wednesday. And he and like-minded House members said 2016 is the year for Ryan to prove himself. Sending a repeal of the Affordable Care Act (aka Obamacare) to the president, as the House did Wednesday evening, is only a start.
Ryan "needs to start putting up real conservative reform in the House and doing the things that are necessary to show the voters that he is a different speaker than [Ryan's predecessor] John Boehner," Labrador said at a monthly lunch with reporters. "Because, frankly, everything he has done so far is no different than what John Boehner would have done."
Added Labrador: "He's got a year" to demonstrate his commitment to conservative policies.
Conservatives were pleased that the Republican-controlled Congress finally got an Obamacare repeal to the president's desk—after dozens of attempts to repeal all or part of the 2010 law stalled. The Senate passed the repeal measure, which also defunds reproductive health provider Planned Parenthood, in December and the GOP-controlled House approved it Wednesday evening by a vote of 240 to 181. Just one Democrat voted for the bill—Minnesota Congressman Collin Peterson. Three Republicans voted against it.
Still, House conservatives insisted Wednesday it's not just an empty gesture. "This is the first time it gets to the president's desk, and he'll have to say, 'I still like the law' that everyone knows was presented to the American people in a false way," House Freedom Caucus Chairman Jim Jordan said. "No one likes this thing because it's terrible."
But Kentucky Representative Thomas Massie said that the true yardstick for Ryan and House Republicans this year is the process by which Congress exercises its so-called "power of the purse." "We've got one job this year at the end of the day, one job, and that is to fund the government in a responsible, thoughtful and constitutional manner." Massie said that if Congress once again is forced to pass another last-minute, catch-all funding bill—an "omnibus"—as it has done for the past several years, "that is an F-minus."
"If we pass 12 appropriations bills and stand our ground and force the Senate to face these issues, that's an A," he said.
House conservatives also plan to hold Ryan to his pledge of pushing "a bold, pro-growth agenda," in 2016, as he laid out in a policy speech at the Library of Congress in December. "Even if [the president] won't sign them into law, we will put out specific proposals and give the people a real choice," Ryan said then. "And I don't mean just undo what the president has done.... I mean show what we would do, what our ideal policy would be—looking forward to 2017 and beyond."
That includes a plan to replace Obamacare, overhaul the tax code and reform welfare. A few of the conservatives also raised the issue of criminal justice reform, which Massie linked to the armed standoff playing out in Oregon over federal land rights. "We could blame the court" that sentenced two men to lengthy jail terms over land use violations, but he suggested sentencing guidelines were at fault, usurping the power of local judges. "But this is a law we caused. We could fix this next week."
With congressional Republicans set to come together for their annual retreat in Baltimore next week, Jordan said he and other conservatives were prepared to push their colleagues to bring reform proposals to a vote. Republicans, he said need to "show our alternatives, and this is where I think the speaker has been very good, showing how we would take the country in a different direction than how Obama and Clinton want to take it."
"I think we should not just talk about it, but pass legislation and say, here's what we're for," he continued.
"Being a conservative leader is not just about giving conservative speeches. It's about actually instituting and passing conservative policy," echoed Labrador. "So the question is, Will Ryan just be a good speechmaker or a good policymaker?"
This story has been updated to reflect the results of the House vote repealing the Affordable Care Act.