Paul Ryan Accepts Gavel, Becomes New Speaker of the House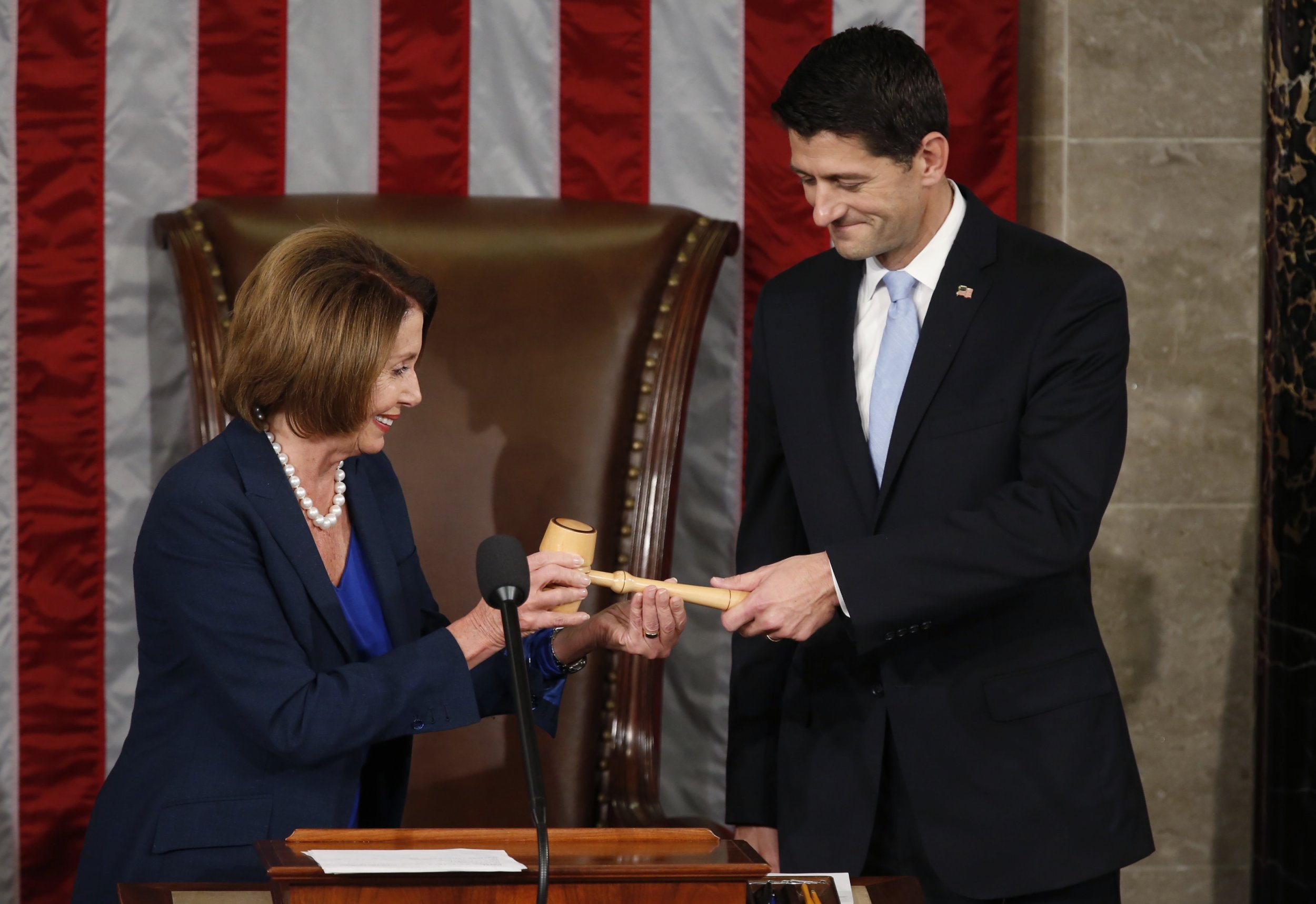 U.S. Representative Paul Ryan became the 62nd speaker of the House on Thursday morning. He received the votes of 236 members by the full House of Representatives.
The 45-year-old Wisconsin Republican's bid was backed by 200 of the 247 Republicans in the House. Representative Daniel Webster of Florida received 43 votes. Ryan initially said that he would not seek the post after Majority Leader Kevin McCarthy, who was widely expected to take the position, dropped out of the running earlier this month.
Ryan formally announced his candidacy for the job last week, after he nailed down crucial endorsements from Republican factions. He was the GOP nominee for vice president in 2012.
Shortly after the votes were tallied Thursday, Ryan entered the House chamber, greeted members and hugged outgoing Speaker John Boehner. House Minority Leader Nancy Pelosi then addressed the members, bidding farewell to Boehner and welcoming Ryan.
"In his story, we are reminded of the enduring, exceptional promise of America," she said about her former colleague. "John Boehner talked about the American dream. John Boehner, you are the personification of the American dream."
She added that members have a shared responsibility to make real the promise of the American dream to all. Thursday, she said, marked a new chapter in history.
"I extend the hand of friendship to you," Pelosi said to Ryan. "This is the people's house. This is the people's gavel. In the people's name, it is my privilege to give this gavel to the speaker of the House, Congressman and the honorable Paul Ryan."
Ryan told the House that neither members nor Americans are satisfied. He called on them to make changes, starting with how the House conducts business to return to regular order.
"Let's be frank: The House is broken. We're not solving problems, we're adding to them. I am not interested in laying blame. We are not settling scores. We are wiping the slate clean," he said in his first address as speaker.
"When we do not follow regular order, when we rush to pass bills that a lot of us don't understand, we are not doing our job. Only a fully functioning House can fully represent the people," he added. "Opportunity for all, that is our motto."
He told members they have nothing to fear from honest differences. "If you have ideas, let's hear them," he said before taking the oath of office.
In September, Boehner shared his intent to leave Congress by the end of October. In his closing remarks on Thursday, he said he is leaving Congress "with no regrets and no burden." He called the House "the great embodiment of the American dream."
Later on Thursday, Boehner will submit his letters of resignation—first to Governor John Kasich of Ohio, his home state—then to Ryan. He is expected to fly home to Ohio on Friday afternoon.