Paul Ryan on Nomination: 'Count Me Out'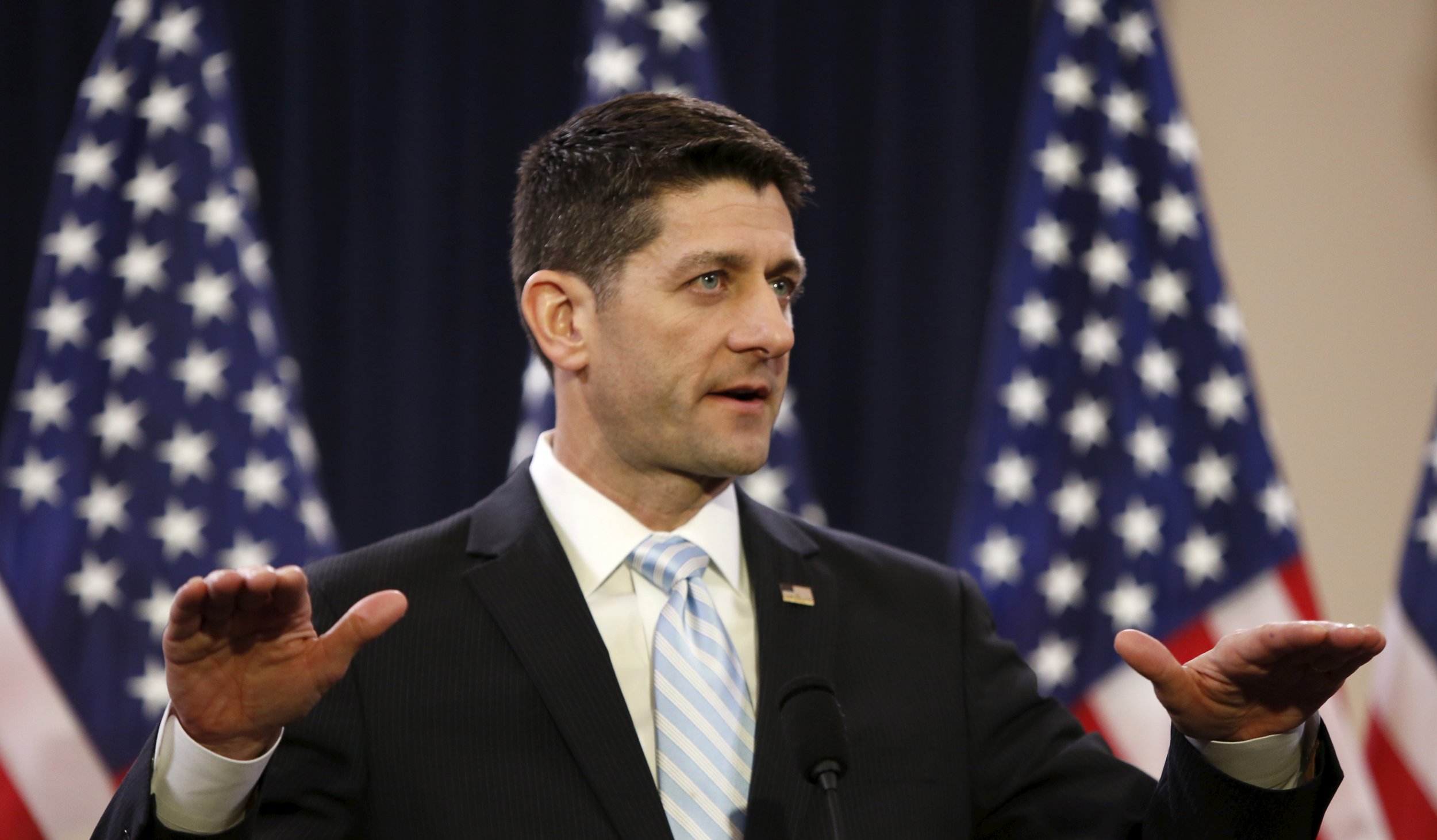 Speaker of the House Paul Ryan swears he is not running for president. "Count me out," Ryan said at a press conference Tuesday afternoon.
"We have too much work to do in the House to allow this speculation to swirl or to have my motivations questioned, so let me be clear: I do not want nor will I accept the nomination for our party," Ryan told reporters. He said he would encourage GOP delegates to select a nominee from among the cadre of candidates who ran this cycle.
"If no candidate has a majority on the first ballot, I believe you should only choose from a person who has actually participated in the primary," Ryan said. He added that he would suggest a rule that would only allow a nominee who had run for the office to receive the nomination.
The Republican speaker's oath follows months of speculation that Ryan would somehow emerge as the Republican nominee amid the chaos of the Republican National Convention in Cleveland.
With recent lopsided losses in Wisconsin and Utah, the odds are narrowing that Donald Trump will be able to win a majority of delegates before the convention in July. If he fails to do so, the GOP could face an open convention, in which some pledged delegates become free to back candidates of their choosing. And Ted Cruz's seemingly superior ground operation appears to have Trump supporters worried that, if Trump can't clinch the nomination by July, his hard-earned delegates could turn against him.
In such a scenario, any Republican could step in and become the nominee—leading some among the Republican party faithful to believe Paul Ryan, who was Mitt Romney's running mate during his unsuccessful presidential bid in 2012, may try to assume the mantle.
Ryan has insisted repeatedly that he will not seek the nomination. But he also insisted repeatedly that he would not put his name up for the speakership, which he ultimately did. On Tuesday, Ryan said the comparison was "apples and oranges."