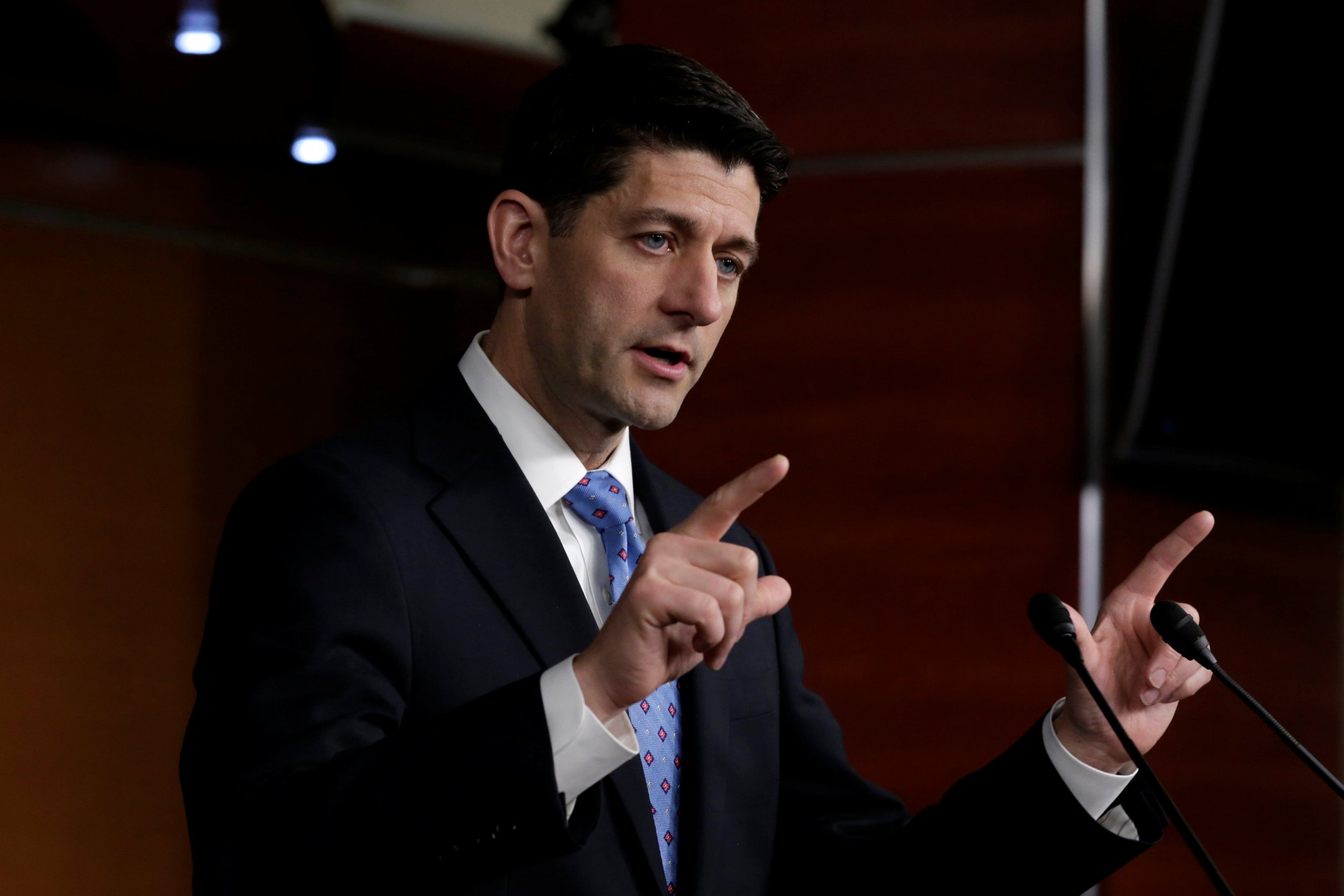 One of the dozens of eighth-grade students who refused to be included in a photo with House Speaker Paul Ryan during a trip to Washington two weeks ago has defended her actions, saying that Ryan "doesn't have my best interests in mind."
Related: Middle Schoolers Refuse Photo with Paul Ryan
After the act of defiance received national headlines, Jordan McCray-Robinson and others from her class at South Orange Middle School in New Jersey received a surge of criticism online. Some called the act "disrespectful" to a leading political figure in the country, while others suggested they were "brainwashed" by their teachers or parents.
None of that is true, McCray-Robinson argued in an op-ed written for her local newspaper, The Village Green, in which she said: "I wasn't going to be used as a publicity stunt." She went on to detail the personal reasons for her decision and conveyed the views of her fellow students on both sides of the debate.
"I am here to tell the nation that although we're only in the 8th grade, we have our own thoughts and opinions," she wrote. "My teachers did not influence my decision not to take a picture with Mr. Ryan. I decided I didn't want to take a picture with someone who doesn't have my best interests in mind. Mr. Ryan and the administration want to cut health care for 23 million people. Am I one of those U.S citizens that will be affected?"
The 14-year-old added that also factoring into her decision was President Donald Trump continuing to earn Ryan's support despite his call for a ban on all Muslims entering the country.
"I will not take a picture with someone who stands behind a president who wants to ban Muslims from the country because they worship differently," she said.
Along with her own views, McCray-Robinson included those of a classmate who is a part of the LGBTQ+ community and also refused to take part in the photo as well as an African-American student who was in the picture.
Regardless of where they stood, McCray-Robinson argued that it was wrong to disregard their opinion because of their age.
"It's ridiculous for adults to shame kids for being politically aware and not being afraid to express ourselves," she said. "I will not tolerate my peers and I being shamed for voicing our opinions. My generation is the future. I will be working and living in a society created by today's decisions. So why shouldn't I be able to speak my truth?"