Paul Ryan Slams Donald Trump's Plan to Eliminate Birthright Citizenship, Says 'You Obviously Cannot Do That'
House Speaker Paul Ryan went against President Donald Trump on Tuesday after Trump said he planned to sign an executive order eliminating the right to citizenship for children born in the United States to non citizen parents. In an interview, Ryan rejected such a plan, saying "you obviously cannot do that.
"Well, you obviously cannot do that," the speaker told radio station WVLK. "You cannot end birthright citizenship with an executive order. We didn't like it when Obama tried changing immigration laws via executive action, and obviously as conservatives, we believe in the Constitution."
"I think in this case the 14th Amendment's pretty clear, and that would involve a very very lengthy constitutional process," Ryan continued.
The first section of the 14th Amendment deals with birthright citizenship, stating that "all persons born or naturalized in the United States, and subject to the jurisdiction thereof, are citizens of the United States and of the State wherein they reside."
Trump had not yet responded to Ryan's comments as of Tuesday afternoon. It is not clear whether the president has the authority to end birthright citizenship through an executive order.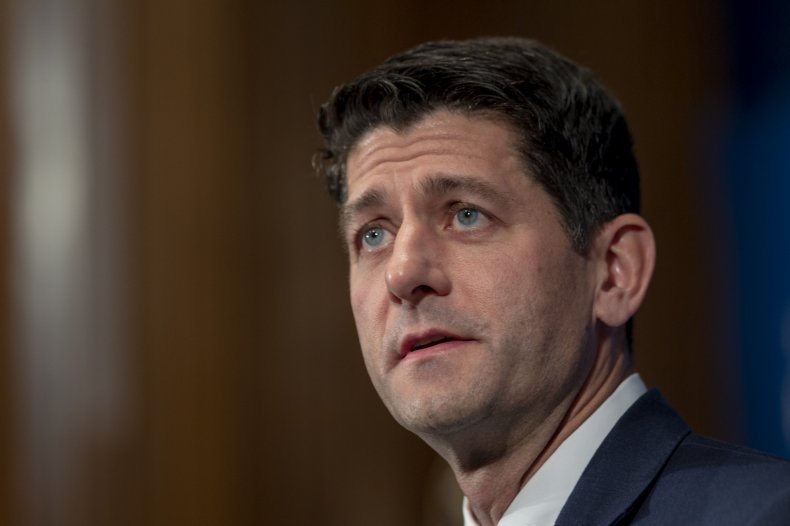 Trump told Axios of his executive order plan in an interview scheduled to air Sunday. The president erroneously claimed the United States was the only place to offer birthright citizenship.
"We're the only country in the world where a person comes in and has a baby and the baby is essentially a citizen of the United States for 85 years with all of those benefits," the president said. "It's ridiculous. It's ridiculous. And it has to end."
Contrary to the president's remarks, however, birthright citizenship is given in about 30 other countries, including Canada. Others, like Australia and France, previously offered birthright citizenship but revoked it years ago.