Trump Is Disgusted by White Supremacists, Paul Ryan Says, Because 'His Grandchildren Are Jewish'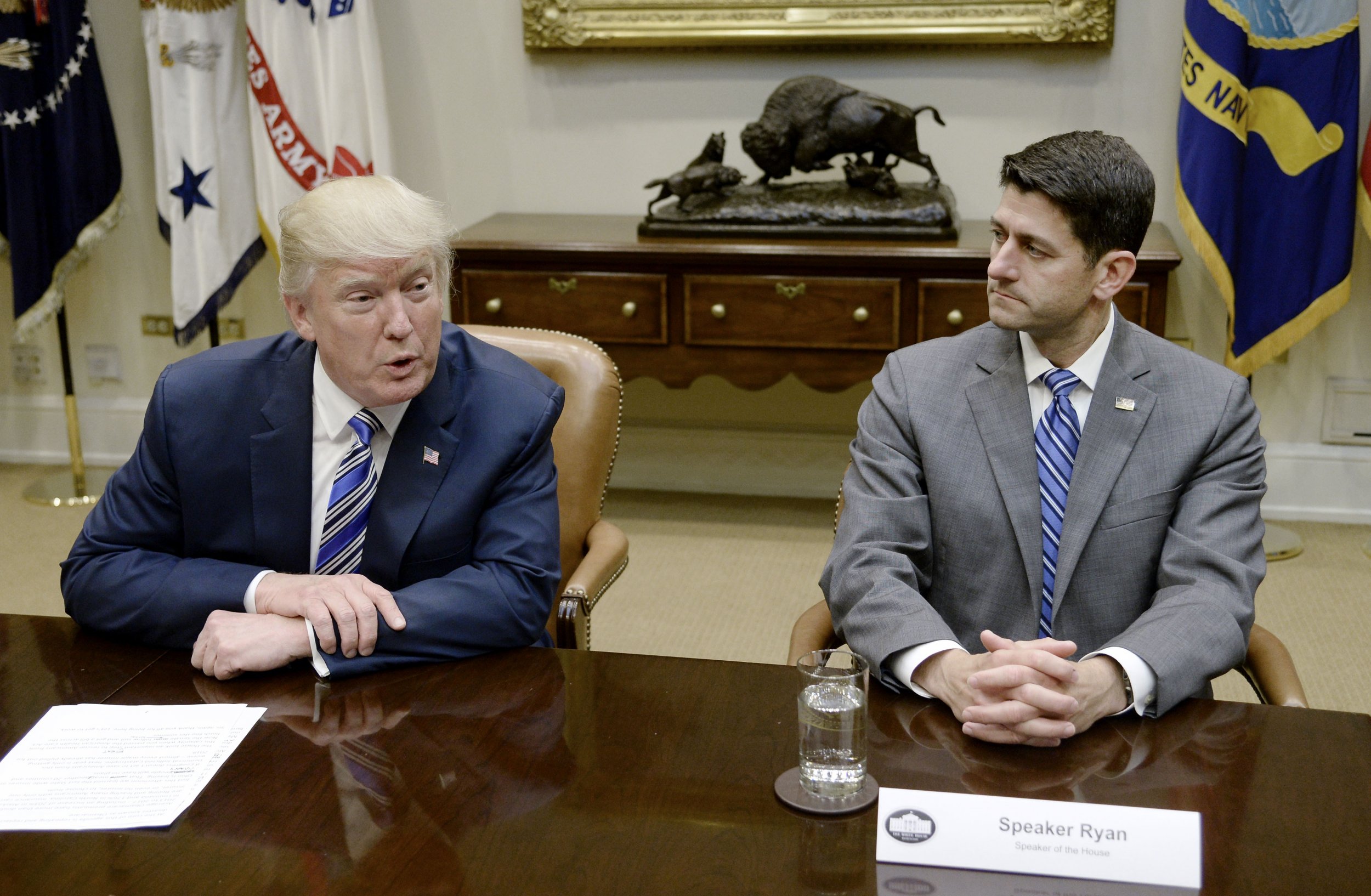 House Speaker Paul Ryan has claimed that President Donald Trump is "disgusted by white supremacy," several weeks after Trump faced criticism for failing to condemn Nazis at a violent white supremacist rally in Charlottesville, Virginia.
During an interview with The New York Times, Ryan also defended Trump's comments about the violence, stating the commander-in-chief said the right things on the Monday and Thursday following Charlottesville, "but not on Tuesday."
That Tuesday, August 15, was the date the president appeared to go off script as he suggested there was blame to be shared "on both sides" after a car plowed into a group of counterprotesters, leaving one person dead. Trump also insisted that not everyone who attended the white supremacist rally was a white supremacist.
"I really think he's disgusted by these people," Ryan told the Times.
"And from the conversations I've had with him, I know he's disgusted by these people. I mean, good grief, his kids, his grandkids are Jewish," he added.
"So I think he's disgusted by these people," Ryan said. "And I think he made the right statements, I don't remember the days, on Monday and Thursday, but not on Tuesday."
Faith that Trump dislikes white supremacists was not shared by other lawmakers, with politicians from Democratic and Republican parties alike speaking out against Trump's comments on Charlottesville at the time.
Republican Senator Tim Scott suggested the president needed to learn U.S. history prior to commenting on racism.
"What the president should do before he says something is to sit down and become better acquainted—have a personal connection to the painful history of racism and bigotry of this country," Scott said on CBS's Face the Nation.
"It would be fantastic if he sat down with a group of folks who endured the pain of the '60s...the humiliation of the '50s and the '60s," he continued. "This would be an opportunity for him to become better educated and acquainted with the looping history of so many folks, from John Lewis to my mother and so many others, who have gone through the painful part of history of this country."