American Arrested for 'Espionage' In Russia, Paul Whelan, Was in Moscow for a Wedding, Family Says
The family of a U.S. citizen detained in Russia for allegedly spying said he was a retired Marine who was in Moscow for a wedding.
American Paul Whelan was arrested Friday in Moscow on suspicion of carrying out "an act of espionage," according to Russia's Federal Security Service (FSB), but his family issued a statement to CNN Tuesday rejecting the accusation. Russian officials issued a statement saying he could be imprisoned for up to 10 to 20 years if he was found guilty of violating Article 276 of the federal government's penal code. The family said it was "deeply concerned" for the safety of Whelan.
"Paul is a retired Marine and was visiting Moscow to attend a wedding... We are deeply concerned for his safety and well-being. His innocence is undoubted and we trust that his rights will be respected," Whelan's brother, David Whelan, said in a statement released Tuesday morning to CNN.
"Knowing that he's not dead, it weirdly really helps," David Whelan told CNN. "When we couldn't get ahold of him initially, we were worried, and we are still worried now, but at least we know he is alive."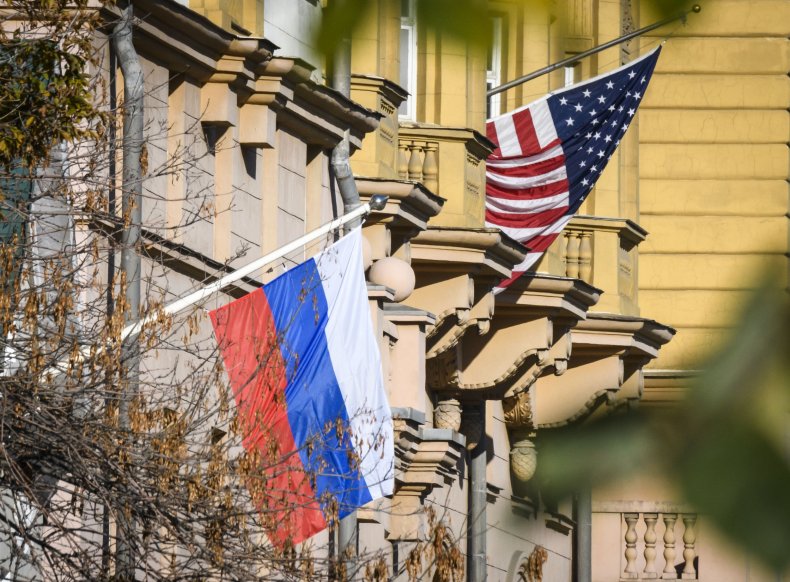 Whelan's brother said his family only learned of his detention for alleged espionage following Monday morning news media reports. The Whelan family members said Paul "was not in communication on the 28th [Friday], which was very much out of character for him, even when he was traveling."
Several Russian citizens and companies were recently indicted by the U.S. Justice Department in the wake of Maria Butina's pleading guilty to conspiracy against the United States for attempting to infiltrate right-wing political circles. Federal Russian authorities have repeatedly labeled Butina a victim, and analysts said Whelan's arrest may be a form of retribution amid that fallout.
The U.S. Embassy in Moscow posted a December 26 Facebook message saying that although its visa and passport services were continuing to operate, the U.S. partial government shutdown meant the embassy was not working at full staff capacity.
Whelan was initially detained by the FSB on December 28, and a U.S. State Department spokesperson issued a statement saying, "We are aware of the detention of a U.S. citizen by Russian authorities. We have been formally notified of the detention by the Ministry of Foreign Affairs. Russia's obligations under the Vienna Convention require them to provide consular access. We have requested this access and expect Russian authorities to provide it."
Whelan was born in Canada to parents from Great Britain but now lives in Michigan and reportedly served several tours of duty with the U.S. Marine Corps in Iraq, his brother said in the statement.
The family told CNN it had contacted congressional representatives, the U.S. Embassy and the State Department.