Rand Paul's Wife Says She Keeps Loaded Gun by Her Bed Out of Fear of Liberal Attacks
The wife of Senator Rand Paul of Kentucky said Friday she had upgraded her home's security system and even sleeps with a loaded gun by her bed as she fears violence by liberals in today's exceedingly contentious political climate.
Kelley Paul described how she had set up several extra security measures to make sure she would be safe even if someone broke into her home while she was there.
"We've updated all of our security systems at home. I sleep with a loaded gun by my bed. I'm home alone a lot, obviously when Rand is [in Washington], and so I've got deadbolts all around my house so that if someone's in my house when I go to bed I'm deadbolted in three different levels," Paul told Breitbart for an interview published Monday.
She also commented about the recent rash of protestors heckling prominent politicians at restaurants in Washington. The most recent example was Senator Ted Cruz of Texas and his wife last month as protestors forced the couple to leave a restaurant after chants against Cruz's support of now-Supreme Court Justice Brett Kavanaugh.
"It's bizarre. I've never been like this in my whole life…" Paul said. "We used to never even lock our doors, and now that has all changed. Even going out to dinner in D.C., last night, you worry. You hope that people aren't going to come up and just start screaming at you."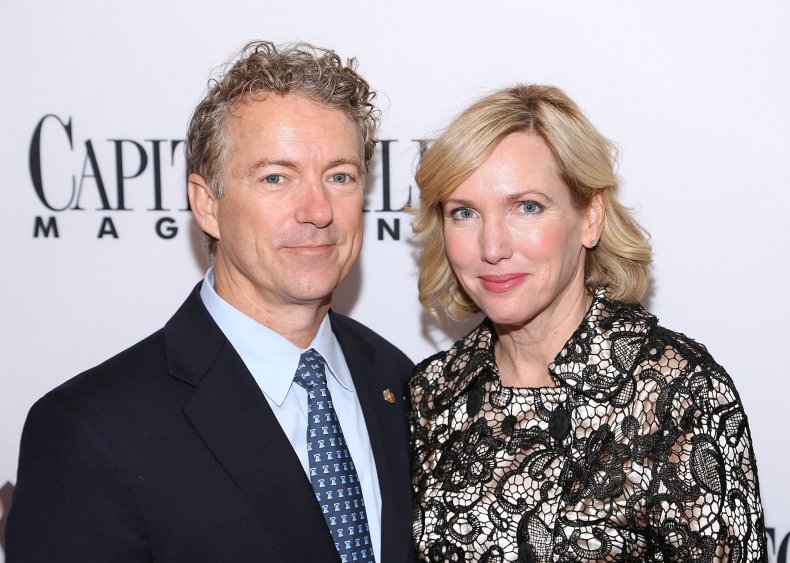 Paul also appeared to chastise politicians, presumably Representative Maxine Waters of California, for encouraging protestors to harass politicians in public places.
"Words do matter, and there are so many, quite frankly, unhinged [and] unstable people out there, and when they hear someone on their side telling them, 'Get up in their face,' they take that literally, and they think that gives them a license to be very aggressive, be harassing, throw people out of restaurants, and I don't think anybody wants to live in a country like that."
Senator Paul was subjected to a violent assault last year by his neighbor Rene Boucher, an attack that led to several broken ribs and time away from Washington. However, the lawyer for the neighbor said his client, a registered Democrat, was not motivated to attack Paul for political reasons. The incident was about brush between property lines and Boucher was sentenced in June to 30 days in jail for attacking a member of Congress
Other examples of apparent harassment by anti-Trump administration protestors included Homeland Security Secretary Kirstjen Nielsen, White House press secretary Sarah Huckabee Sanders and senior Trump adviser Stephen Miller earlier this year over the "zero-tolerance" immigration policy that led to thousands of children of illegal immigrations separated from their parents.