Pawdicures Are Exactly What They Sound Like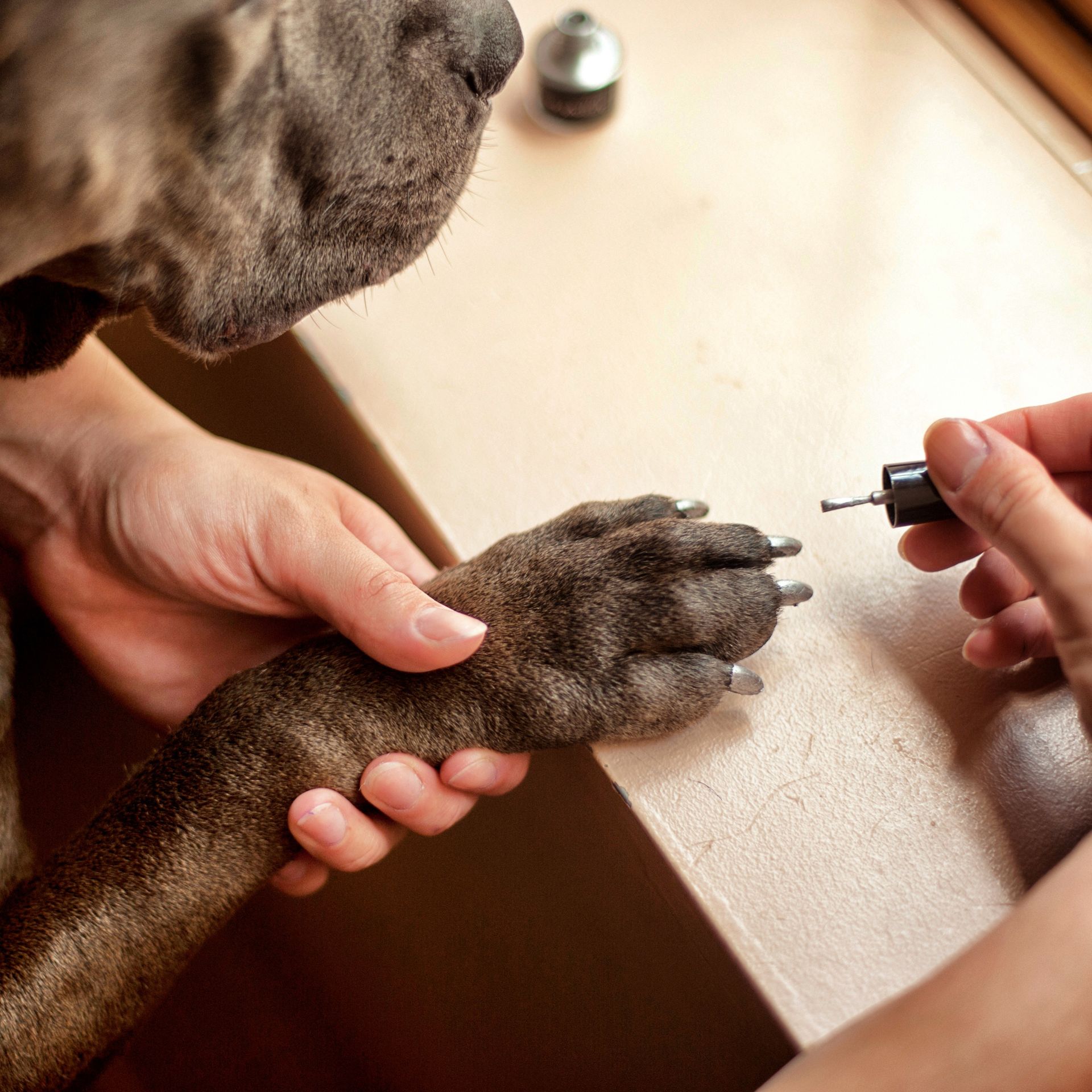 By Victoria Bekiempis
"We believe in the spa experience for dogs," said Elena Volnova, co-founder of a new luxury grooming collection, Dog Fashion Spa, as she set up a booth at a recent trade show in Manhattan. "We want to see this in Nordstrom and Bloomingdales."
Volnova and her business partner Domenico Ponti's latest project is pawdicures, a nail-care line for fashionable Fidos with six shades of non-toxic lacquer (including a crimson called "Sexy Paw"), all-natural polish remover and a glass file. The expansion of Volnova and Ponti's pooch-pampering business comes on the heels of their brand's mid-summer launch, which included a combined nose-and-paw moisturizer, male and female perfumes, and a special brush that "gently exfoliates dead skin cells and invigorates the skin of dogs' toes," according to the Dog Fashion Spa website.
Volnova and Ponti started their project two years ago out of frustration that dog grooming products didn't meet the safety and quality standards of human cosmetics.
"Things would be in plastic bottles that would look like Lysol," Volnova said.
The duo teamed up with luxury cosmetology manufacturers to find the right formula, eventually settling on one that costs $13 per bottle, and does not look germicidal.
"It's very similar to the one that's used on fashion runways," Volnova explained. "So it's expensive for a reason."
The pack of high-end doggie product purveyors, including those in the pawdicure sector, is crowded, but Volnova knows her customer—"a 40-plus woman who really takes care of herself... and wants the same experience for her dog." That may include soy-based nail polish remover, bottles and brushes sized for dogs, and more.
Volnova hopes her products will find their way onto the shelves of people spas, alongside their owners' cosmetic and dermatological products.
According to the American Pet Products Association, dog owners are demonstrating increased interest in grooming, pampering and their pets' overall aesthetic. APPA representatives said that between 2010 and 2012, the number of dog owners "who have brushes and other grooming tools" went from 81 to 89 percent. Meanwhile, the percentage of dog owners who got their pet groomed in the past 12 months grew from 78 to 85 percent.
For those who might consider this spending to be frivolous, Ponti said that pup parents are ultimately shelling out for themselves, too.
"They become the extension of you," Ponti said of dogs. "That's the reality."