Who is Paweensuda Drouin? Miss Universe Thailand Contestant Is the Odds-On Favorite to Win the Night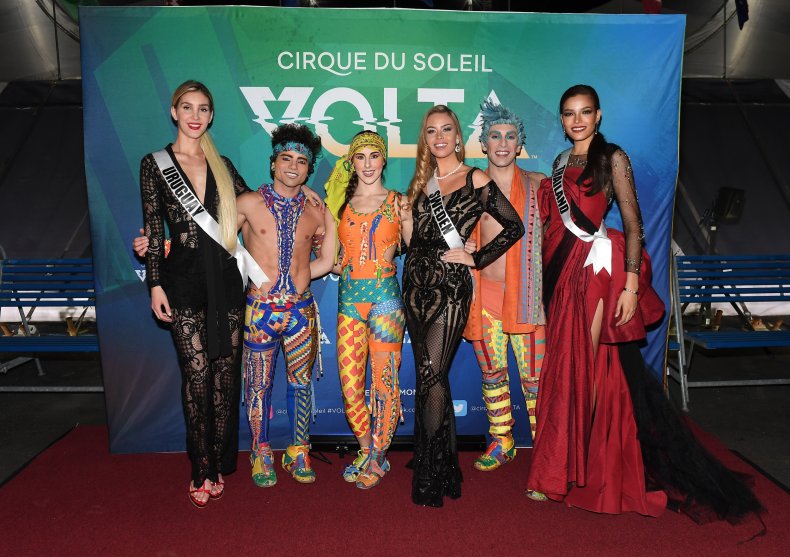 Paweensuda Drouin, 26, goes by many names. Legally, she's Jennifer Paweensuda Saetan-Drouin. But to many fans in Bangkok, she's known simply as "Fahsai," a nickname that means "clear sky" in Thai. Pageant fanatics might know her as a runner-up in Miss Thailand 2013, a Top 8 finalist in Miss Earth 2017, and most recently, Miss Universe Thailand 2019.
With the Miss Universe 2019 competition set to take place Sunday at Tyler Perry Studios in Atlanta, Drouin is considered the favorite to take home the title.
Multiple betting websites have announced Drouin's odds at +300, ahead of the second favorite Gazini Ganados, Miss Universe Philippines, who came in at +500. The contest is not without surprises, however. Current Miss Universe Catriona Gray, also from the Philippines, overcame +6600 odds to land the crown.
Drouin's ascent to Miss Universe began in July, when she swept the Miss Universe Thailand competition, nailing the categories of Best Swimsuit, Perfect Poses and Miss Popular Vote before landing the grand prize.
While Drouin will represent Thailand, where she was born, she actually grew up in Canada, her father's country of origin.
"I know at heart that I'm Thai," Drouin told The Bangkok Post following her win. "I'd like to be able to say that I've studied. I did my history. And I'm able to go up there and I know that, for me, what makes us Thai people is that we're open and that we accept people from different backgrounds." The paper also noted that Drouin currently resides in Thailand and speaks fluent Thai.
Before moving back to Thailand, Drouin studied kinesiology at the University of Calgary, graduating with honors. As a student she volunteered with a university program that developed special physical education programs for children with disabilities. She has since launched two initiatives of her own: ABLE, which "adapt[s] sports to improve the physical ability and self-esteem of individuals with disabilities"; and the We Are One campaign, "which promotes equality and inclusivity among underprivileged children though sports, art, and music," according to her Miss Universe contestant bio. She told the Post that, should she win the Miss Universe crown, she hopes to use the platform to expand such initiatives further.
Along with her interests in sports and accessibility, Drouin divides her time between modeling and DJ gigs in Bangkok. In July, Mashable Southeast Asia reported that she "can spin some hot tracks." Her Miss Universe profile describes her as "an ordinary woman who is down to earth, likes to use public transportations, and enjoys street food" who is also "passionate to help people."
If Drouin wins, she, like past Miss Universes, will be whisked away to New York for her year of public advocacy and promotional appearances.