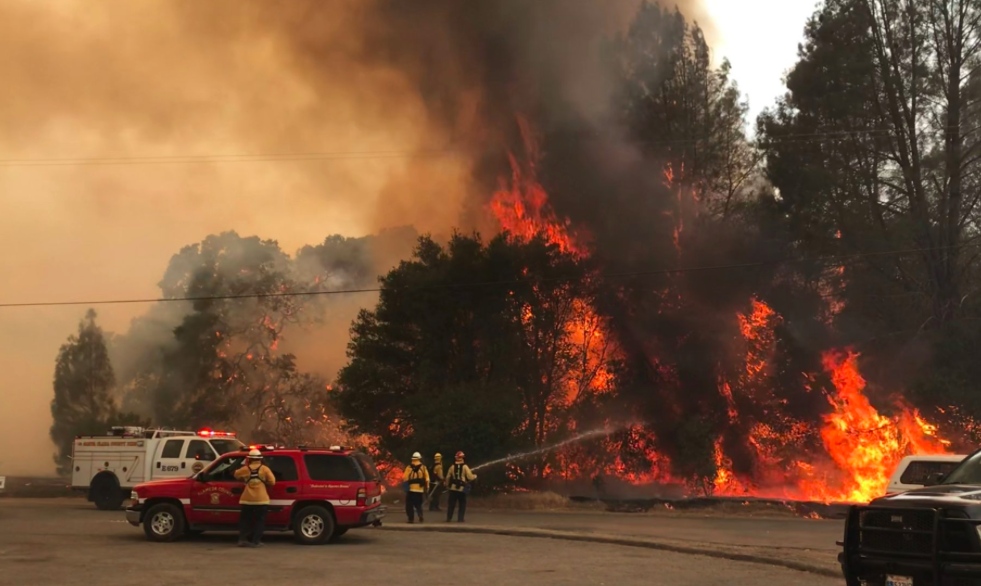 A fire in Lake County, California, reached almost 14,000 acres by Saturday morning. The Pawnee Fire was about 56 percent contained and had destroyed 22 structures and damaged another six.
A Red Flag warning remained in effect for the area through the weekend because of heightened fire weather.
Here's what we know about the fire's cause, containment, injuries, structure damage and ongoing evacuations.
Cause
The vegetation fire started June 23 at around 5:21 local time, northeast of Clearlake Oaks, the California Department of Forestry and Fire Protection said. It was unclear what caused the fire, though the cause was under investigation.
Containment
More than 3,000 fire personnel were working to contain the Pawnee Fire this week, using 202 engines, 17 helicopters and more. The Lake County Sheriff's Office, California Conservation Corps, the United States Forest Service and other departments were on scene.
The flames were about 56 percent contained Saturday. Authorities had no official date for when they believed the fire would be fully contained.
Injuries
There were no civilian injuries or deaths reported as a result of the fire, nor were there any firefighter deaths or injuries.
Evacuations
Some previously evacuated residents like those in Double Eagle and Spring Valley were allowed to begin returning home, though mandatory evacuation orders still remained in effect for the Walker Ridge area. Walker Ridge remained closed at Highway 20.
Damage
At least 22 structures were destroyed and another six were damaged by the Pawnee Fire. Some residents who returned after being evacuated this week found their homes destroyed, KTVU reported.
No additional structures were threatened.