Paxton Smith, Valedictorian Who Went Viral for Abortion Speech, Faced Threat of Withheld Diploma
Paxton Smith, the Texas high school valedictorian whose graduation speech about reproductive rights went viral this week, says that she was pulled aside and threatened with the prospect of her diploma being withheld after delivering the speech.
Smith delivered the valedictorian speech at Lake Highland High School in Dallas on Sunday. The speech had been expected to focus on the effect of the news media on young people. However, when Smith reached the stage, she shifted gears and spoke against the state's restrictive new anti-abortion law. Video of the speech had been viewed more than 6 million times as of Thursday evening.
While Smith's original speech had been approved by the school's principal in advance, the graduation speech that she delivered had not been expected. Despite the unapproved topic change, Smith told CNN on Thursday that staff members were largely supportive of her after she left the stage.
"Afterwards, most of the staff members were very supportive and congratulatory," Smith said on Thursday.
However, Smith said that two people she did not recognize told her that the school was "considering" withholding her diploma for making the off-script speech. She received her diploma regardless.
"I think they were working for the school or helping run the event, I'm not entirely sure how they're affiliated with the school district," said Smith. "They pulled me aside and told me that Highland was considering withholding my diploma. That did not happen."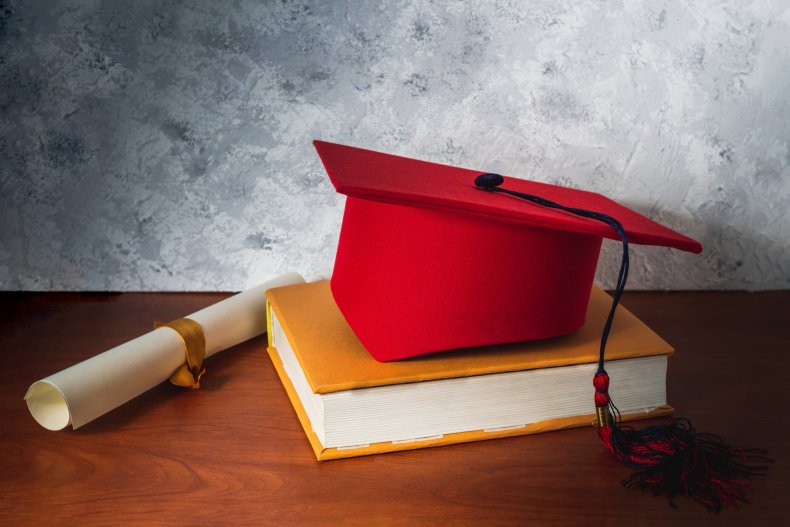 Smith told The New York Times that she also noticed a woman "aggressively" signaling for her microphone to be cut off from the side of the stage as she was speaking. The microphone stayed on throughout her roughly two-and-a-half minute speech.
Newsweek reached out the Richardson Independent School District for comment.
The anti-abortion bill was signed by Texas Governor Greg Abbott, who is a Republican, on May 19. It is set to go into effect on September 1. The law bans abortions as soon as a fetal heartbeat can be detected.
Since heartbeats can present as early as six weeks into a pregnancy, critics say the law effectively bans abortions before many women know they are pregnant. The law offers no exceptions for cases of rape or incest, although there are exceptions for medical emergencies.
"I have dreams, hopes and ambitions. Every girl here does," Smith said in her speech. "We have spent our whole lives working towards our futures, and without our consent or input, our control over our futures has been stripped away from us."
"I am terrified that if my contraceptives fail me, that if I'm raped, then my hopes and efforts and dreams for myself will no longer be relevant," she added. "I hope you can feel how gut-wrenching it is, how dehumanizing it is, to have the autonomy over your own body taken from you."