Paycheck Protection Program Reopens, Will Begin Taking Applications on Monday
After President Donald Trump signed a new coronavirus financial relief package worth $484 billion on Friday, the U.S. Treasury and the Small Business Administration (SBA) announced they would begin accepting new applications for loans available through the Paycheck Protection Program (PPP) on Monday.
Out of the total funding amount, $319 billion was earmarked for the PPP with $60 billion designated for small lenders and community banks.
More funding for the PPP became an important topic after the fund ran out of money in April. Some larger businesses also applied for loans through the program, which was designed to assist smaller businesses that had been impacted by Covid-19.
"The Small Business Administration will resume accepting PPP loan applications on Monday, April 27 at 10:30 AM EDT from approved lenders on behalf of any eligible borrower," wrote U.S. Treasury Secretary Steven T. Mnuchin and Administrator of the Small Business Administration Jovita Carranza in a joint statement issued on Friday. "This will ensure that SBA has properly coded the system to account for changes made by the legislation."
"We encourage all approved lenders to process loan applications previously submitted by eligible borrowers and disburse funds expeditiously," the statement continued. Borrowers should carefully review PPP regulations and guidance and the certifications required to obtain a loan."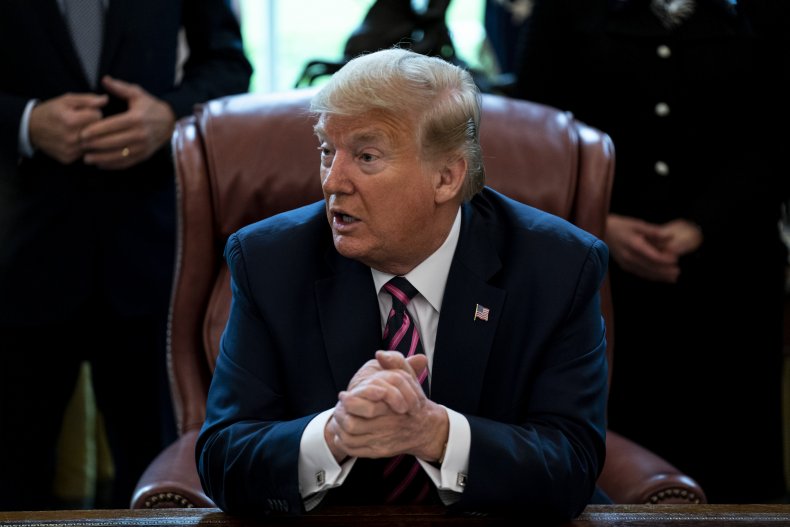 Some of the larger public businesses that initially received loan money through the PPP have returned the funds. Restaurant chain Shake Shack returned $10 million after acquiring capital through a public market transaction. However, in a letter posted on the company's website, Shake Shack Founder Danny Meyer and CEO Randy Garutti noted some confusion concerning the program.
"There was no fine print, anywhere, that suggested, 'Apply now, or we will run out of money by the time you finally get in line,'" the April letter said.
"It's inexcusable to leave restaurants out because no one told them to get in line by the time the funding dried up," the letter continued. "That unfairly pits restaurants against restaurants."
"And if there is a concern that once again the government will have not allocated adequate funding, then send businesses to the front of the PPP line who has more limited access to outside funding."
Newsweek reached out to the SBA for comment.
Initially operating with a $349 billion allocation, the PPP ran out of money after only 13 days of operation. The bill Trump signed Friday included funding requested by House Democrats for coronavirus mitigation such as money for testing expansion, hospitals and underserved Americans.
Democratic New York Representative Alexandria Ocasio-Cortez said the bill did not go far enough to assist Americans affected by layoffs and business closures caused by the coronavirus.
"If you had urgency," Ocasio-Cortez said during a floor speech on Thursday, "you would legislate like rent was due on May 1 and make sure we include rent and mortgage relief for our constituents."
Ocasio-Cortez was the only Democrat to vote against the bill in the House alongside four Republicans.