PayPal Shuts Down Alt-Right, Antifa Accounts Amid Debate Over Free Speech and Extremism
PayPal shut down three accounts linked to anti-fascist organizations and two tied to the far-right on Friday, a company spokesperson told Newsweek.
The accounts of Atlanta Antifa, Antifa Sacramento, Anti-Fascist Network, the Proud Boys and the alt-right group's founder, Gavin McInnes, were suspended.
"Striking the necessary balance between upholding free expression and open dialogue and protecting principles of tolerance, diversity and respect for all people is a challenge that many companies are grappling with today," a PayPal spokesperson told Newsweek. "We work hard to achieve the right balance and to ensure that our decisions are values-driven and not political. We carefully review accounts and take action as appropriate. We do not allow PayPal services to be used to promote hate, violence or other forms of intolerance that is discriminatory."
Atlanta Antifa objected to the comparison between anti-fascist groups and the alt-right. "If this is correct, Paypal is making a ridiculous false equivalence. This is where liberal 'both sides' discourse leads," the group wrote on Twitter before it was notified of the cancellation. "Monitoring and protesting the far-Right is now 'hate' and 'intolerance' according to Paypal, it seems."
The group also criticized PayPal in comments to Newsweek. "Our group monitors and protests the extreme-Right, and our activity is grounded in community self-defense. There is simply no equivalence apart from in Paypal's imagination," it said.
The Guardian reported on Thursday that PayPal had canceled the account of Tommy Robinson, the founder of English Defence League, an Islamophobic organization.
Since 2017, PayPal has canceled the accounts of Antifa Philadelphia, Antifa Arkansas, Belfast Antifa and Rose City Antifa, the spokesperson told Newsweek.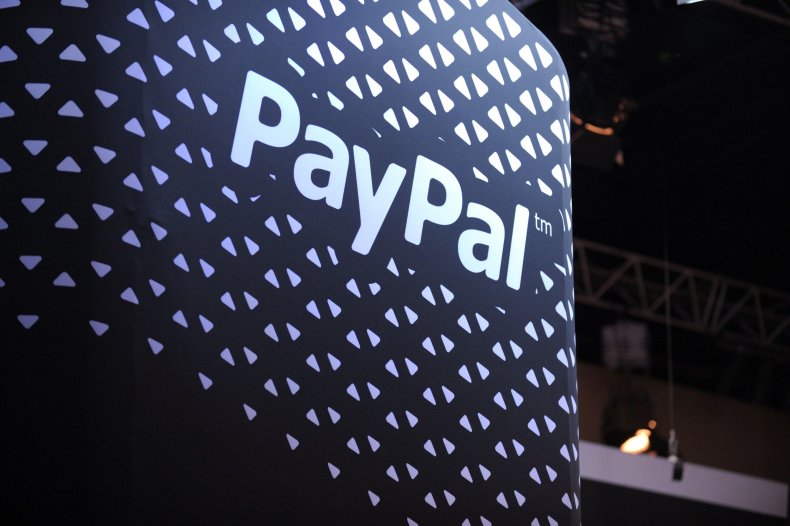 The recent account removals followed public discussion about whether private applications and platforms should provide services to organizations and individuals that promote extremist views.
Much of the conversation focused on social media networks, scrutinizing unregulated speech and the relation between extreme political sentiments and violence.
Mainstream platforms and more specialized forums catering to fringe viewpoints have both been rebuked for allowing hateful rhetoric to proliferate. Critics called on social media providers to limit the type of sentiments permitted on their websites.
The debate about what types of speech social media networks should restrict was reignited by the attempted bombings of high-profile liberal figures, including former President Barack Obama and the Clintons, and the massacre at Pittsburgh's Tree of Life synagogue last month.
Cesar Sayoc, the man accused of mailing the pipe bombs, posted hateful messages on social media and promulgated conspiracy theories, according to The New York Times.
Robert Bowers, the man who allegedly killed 11 people at Pittsburgh's Tree of Life synagogue last month, used the social media website Gab to express anti-Semitic statements.
Gab is one of a number of sites that has sought to appeal to individuals who have been removed from more mainstream platforms like Twitter and Facebook.