PBS Host Tavis Smiley, Accused Of Sexual Misconduct, Says Working Long Hours Means Office Romance Is Necessary
A TV host who saw the distribution of his show suspended by PBS over sexual misconduct allegations has defended work-based relationships, arguing: "Where else are you going to meet people?"
Tavis Smiley, who has denied the allegations of sexual misconduct against him, admitted he had been in a number of relationships with employees and said this was natural following a 30-year career.
"Let's face it, nobody is working 40-hour weeks anymore, we are working 40-, 50-, 70-, 80-hour weeks. Where else are you going to meet people in this business?" Smiley said in a Monday night interview on Fox News show Tucker Carson Tonight.
"Our business itself is full of people, producers and talk show hosts who met on the job," he said.
The longtime host last week had the distribution of his show, which is produced by his company TS Media, indefinitely suspended from the channel following an investigation into sexual misconduct that PBS claimed found "credible" allegations.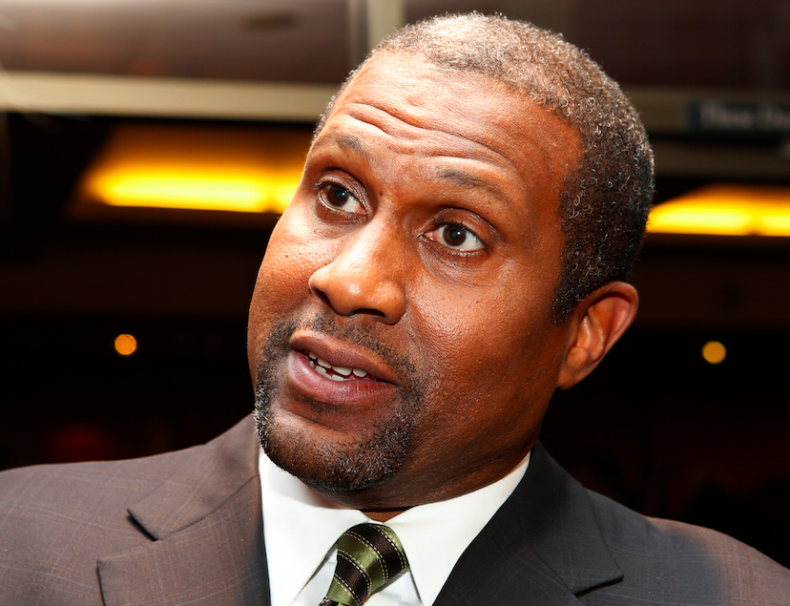 "Effective today, PBS has indefinitely suspended distribution of 'Tavis Smiley', produced by TS Media, an independent production company," a spokesman for PBS said in a statement on Wednesday.
"PBS engaged an outside law firm to conduct an investigation immediately after learning of troubling allegations regarding Mr. Smiley. This investigation included interviews with witnesses as well as with Mr. Smiley. The inquiry uncovered multiple, credible allegations of conduct that is inconsistent with the values and standards of PBS, and the totality of this information led to today's decision," the statement added.
The station said it had received a complaint about Smiley, and after an investigation found he had a string of relationships with his subordinates over the years.
However, the host told ABC's Good Morning America in an exclusive interview on Monday: "I have never groped. I have never coerced or exposed myself to anyone inappropriately."
"I celebrate and applaud the women that came out and told the truth and lead us to create healthy workspaces. At the same time, I want to make sure we don't lose all proportionality in this because if we do, people end up guilty by accusation," he added.