Peace for Christmas? Less Trump Tweeting Would Fill the Bill for Some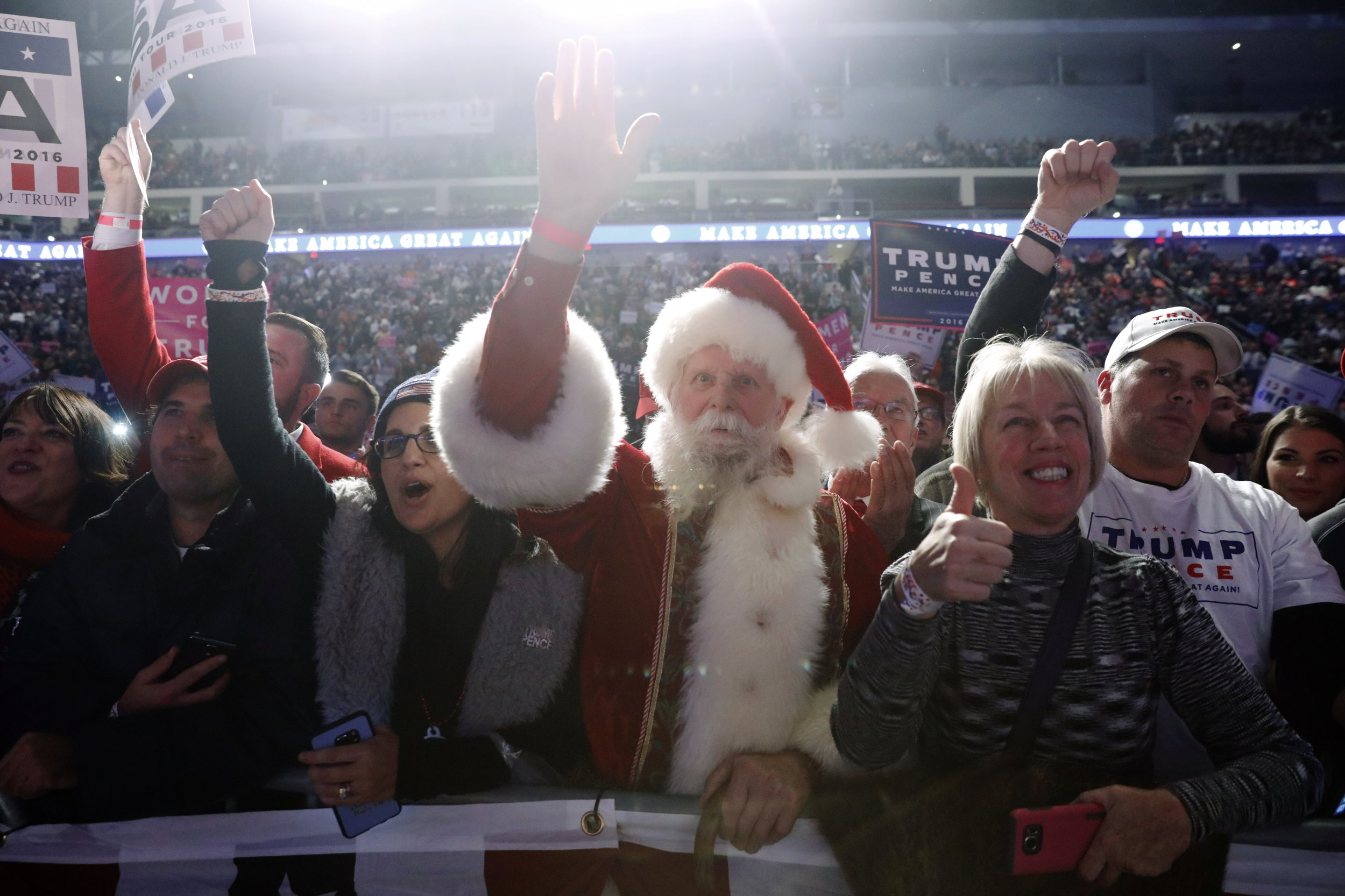 It's beginning to look a lot like a lot like Christmas, but most Americans wish it wasn't.
An uninterrupted nap and some time away from the internet would be gift enough for many. Forty-one percent of consumers would pay extra for a bit of peace and quiet this holiday season, according to a WalletHub's latest survey, out this week. Nearly a quarter of Americans said they'd pay money to see President Donald Trump tweet less this December.
Major holiday traditions will likely remain intact, but there are "some caveats" related to what has happened in 2017, said WalletHub analyst Jill Gonzalez. Those caveats include putting less emphasis on gift-giving and more on unwinding with family and friends.
Instead of feeling the holiday spirit, most are feeling financial anxiety. Forty-three percent of Americans feel pressured to spend more on the gifts they can afford, according to a new survey by Harris Poll. They'd rather spend the money on experiences with their loved ones or just pay down their debts. In fact, nearly 70 percent said they would skip holiday gift-giving altogether if they could.
This year, only a third of Americans plan to spend $500 or more on gifts, down four percentage points from last year. Just over half of Americans, 53 percent, plan to spend $50 or more on their most expensive gift this holiday season, CreditCards.com found.
"People don't expect to get raises or make more money in the upcoming year—that makes them less likely to spend during Christmas," said Schulz. "Americans are holding back more this year than since we came out of the Great Recession."
Schulz noted that credit card users in the U.S. have now accumulated more than $1 trillion in debt, and that payment delinquency is increasing. Banks are responding by tightening credit limits. "We're not overlooking the abyss, but I think people are getting a bit nervous about the economy," he said.