Peace Corps Wants You To Know Its Application Process No Longer Takes Eight Hours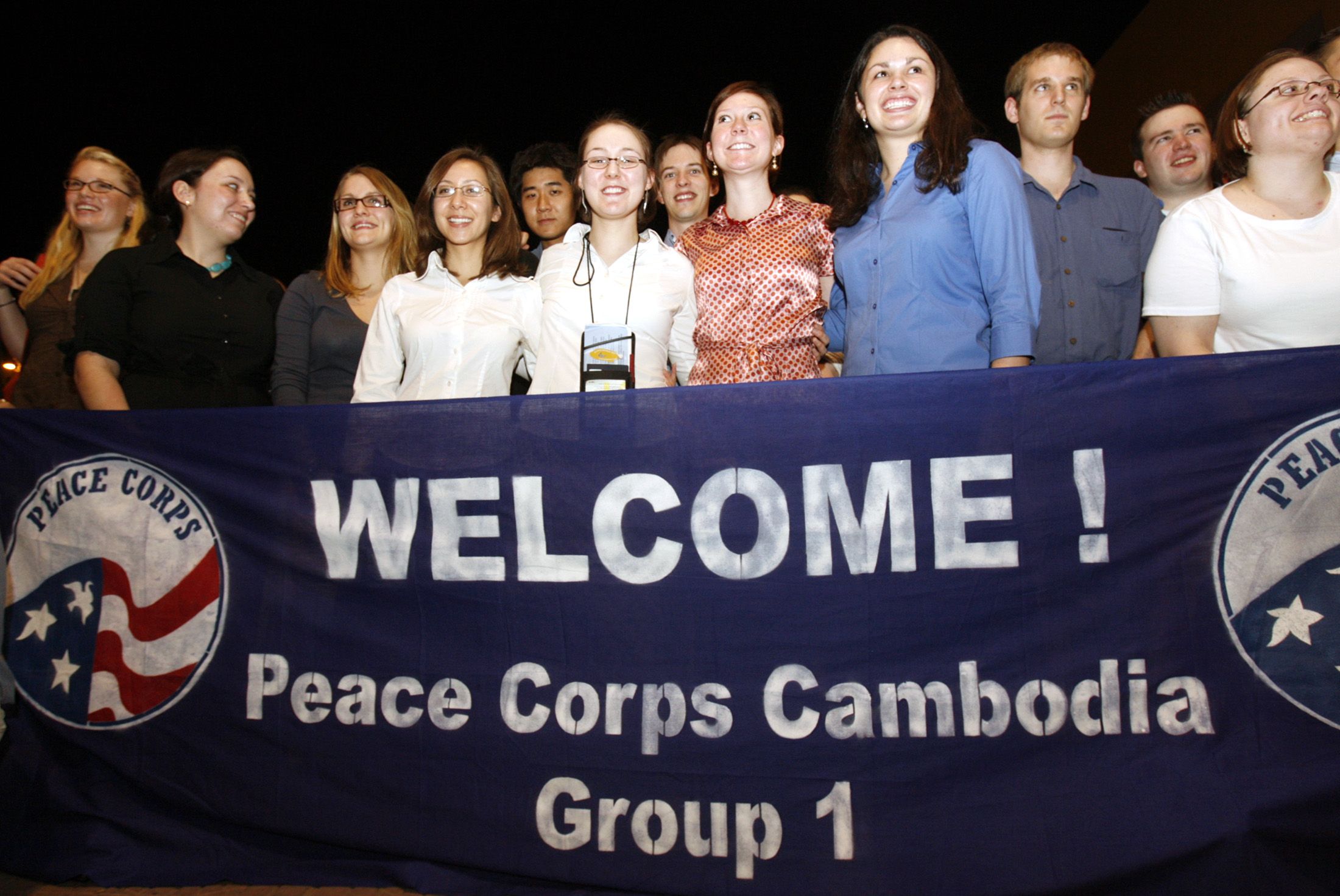 The Peace Corps, the 53-year-old volunteer organization that each year sends do-gooders abroad to carry out do-gooder tasks, is making some big changes. Or, perhaps, some brand re-strategization.
Confronting a rapid decline in applications, which have reportedly dropped more than 30 percent since 2009, the Peace Corps is tackling its famously daunting application process. Speaking with The Washington Post, director Carrie Hessler-Radelet characterized the Peace Corps as "a great brand" that needs to enter the millennium and described the changes as "the most extensive reform effort" in Peace Corps history.
Until recently, paperwork could take up to eight hours, which prompts a curious quandary: Is anything on earth so worthwhile that it should take eight hours' worth of paperwork to obtain it? Erin Durney, a spokeswoman for the Peace Corps, said that's no longer a problem.
"We have been losing a lot of great candidates because of a less than ideal application process—candidates were starting but not finishing the application—and we don't want that anymore," Durney wrote in an email to Newsweek. "We want to make volunteering with the Peace Corps more accessible, and we don't want applicants to be deterred by eight-hour applications, uncertainty and a long selection process."
Those 60 printed pages have been replaced with a brief online application. Durney elaborated on other changes as well, including expanding the recruitment staff and aiming to improve diversity in the volunteer force.
"We're stepping up our efforts to recruit in underrepresented communities," Durney wrote. "And we're streamlining the selection and assignment process from start to finish—creating a more efficient, more transparent, and more personalized system than ever before."
According to the organization's website, Peace Corps volunteers make a two-year commitment and spend their time working in one of 65 countries, in education (40 percent), health (22 percent) and other service areas.
Forty-five years after Frank Zappa wondered, "Who needs the Peace Corps?" it appears the Peace Corps, in fact, needs you. It is a "great brand." Maybe one of these days you'll be able to apply via Snapchat.