Peace in Israel Will Come Only Through a Two-State Solution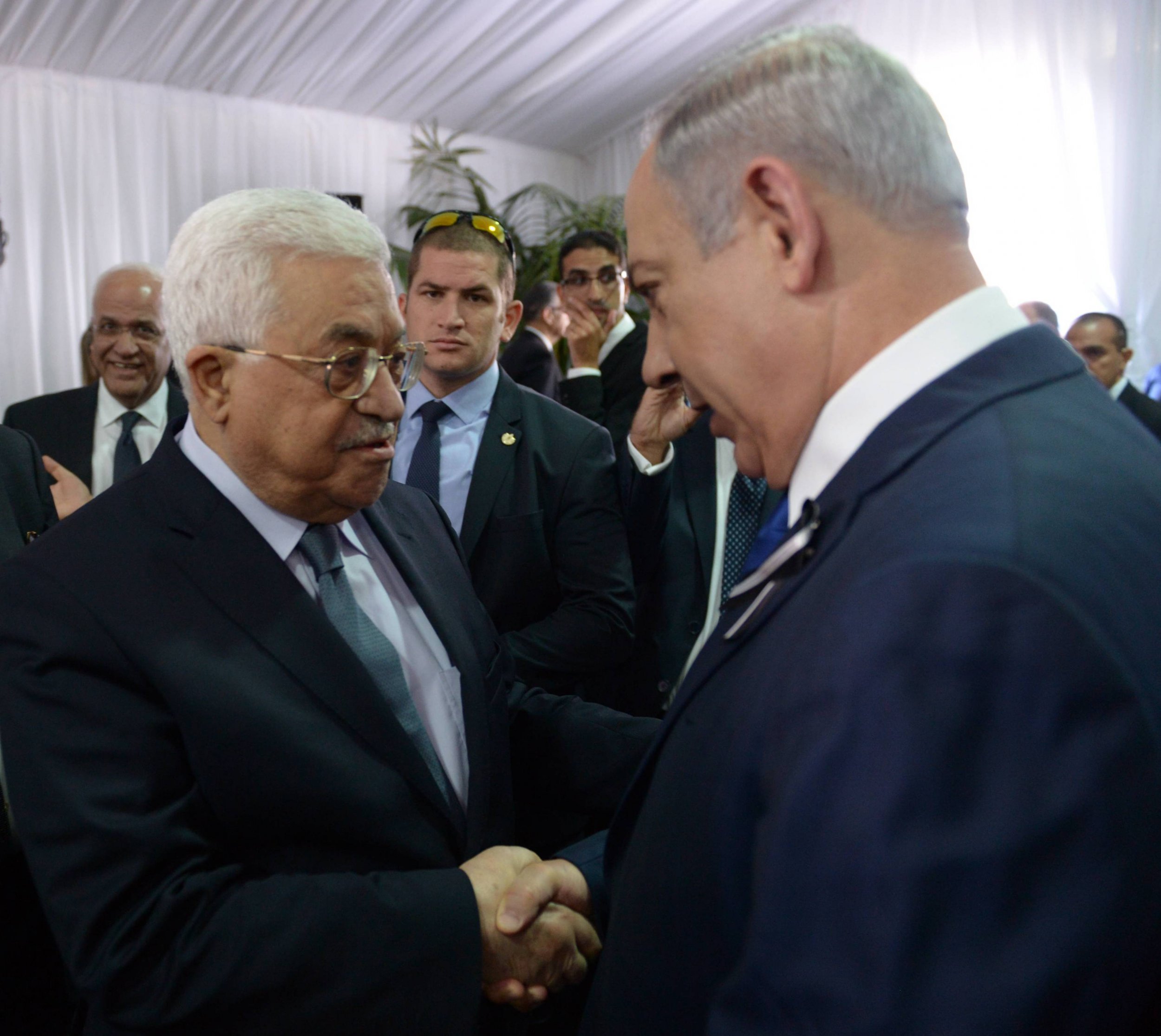 President Donald Trump's conversation with Palestinian Authority President Abbas followed by Trump envoy Jason Greenblatt's meetings last week with Israeli and Palestinian leaders seem to signal Trump's seriousness about seeking an Israeli-Palestinian agreement. The talks are expected to continue this week in Washington between Greenblatt and Israel's ambassador to the U.S., Ron Dermer.
But Trump's nonchalant comments during his press conference with Israeli Prime Minister Benjamin Netanyahu last month stoked apprehension about Trump's approach and continue to roil our region. "I'm looking at two-state and one-state, and I like what both parties like," he said, adding, "I can live with either."
For Israelis, however, one-state can lead to only two outcomes: Syria or apartheid South Africa. We cannot live with either. Trump and his team need to understand that and the reasons why.
A survey release on February 16 shows that majority of Israelis (55 percent) and a large minority of Palestinians (44 percent) still support the two-states-for-two-people solution, even though every attempt to attain that outcome failed. Most significantly, a broader regional peace increases the level of support among Palestinians to 57 percent and among Israeli Jews to 58 percent.
Related: Trump supports two-state solution but says it's up to Israelis
The numerous prior failures may explain why some, mostly on the extreme right or extreme left on this issue, talk about a one-state solution.
But what would that mean, in reality? All inhabitants of the land between the Mediterranean Sea and the Jordan River live together in one state. The total population of Israel today is about 8.6 million: 6.4 million, Jewish; 1.8 million Arab (0.4 million are other).
Adding 2.7 million Palestinians living in the West Bank and some 1.8 million Palestinians living in Gaza would make the total population of Arabs in this one state approximately 6.3 million, and Jews 6.4 million.
Even if Gazans are not included, Arabs would comprise nearly 40 percent of the population. Moreover, the birth rates are considerably higher in Gaza (32.3/1,000) and the West Bank (26.7/1,000) than in Israel (18.3/1,000).
This "solution" would bring about the burial of the Zionist vision, hence, the demise of the Jewish state. One hundred years ago, on November 2, 1917, the Balfour Declaration stated, "His Majesty's Government view with favour the establishment in Palestine of a national home for the Jewish people."
Israel's Declaration of Independence, proclaimed on May 14, 1948, stated:
The State of Israel will...ensure complete equality of social and political rights to all its inhabitants irrespective of religion, race or sex...on the basis of full and equal citizenship and due representation in all its provisional and permanent institutions.
Thus, if there is one state and all its inhabitants enjoy these equal rights, there will no longer be a national home for the Jewish people. Of course, the Arab inhabitants of Israel and the West Bank do not possess the same rights as the Jewish ones, and it is inconceivable that the Jewish majority will grant them to the Palestinian minority.
It is therefore a near certainty that, as we are witnessing in Syria, and even experienced a taste of ourselves during three intifadas, the large Palestinian minority's resistance will grow increasingly more violent, and a religion-based civil war—Muslim against Jew—will erupt in the Holy Land.
Moreover, whether or not the one-state outcome replicates the horrors of Syria, when the Arab population becomes the majority, the Jewish minority can remain in power only if it replicates apartheid South Africa. That development would make Israel an international pariah and possibly imperil American support.
This is why Israelis cannot live with one-state.
Neither can our neighbors. Less than a week after the Trump-Netanyahu meeting, they went out of their way to back a two-state.
On February 21, Reuters reported that "Egyptian President Abdel Fattah al-Sissi and Jordan's King Abdullah said...that a solution to the Israeli-Palestinian conflict not based on a two-state solution will have dangerous consequences for the region."
That same day, Saudi Arabia's foreign minister, Adel al-Jubeir, stated, "You have a peace deal which essentially calls for a settlement based on two states living side by side in peace and security." He added: "This is the settlement that we believe is a fair and just settlement."
Thus, to have any chance at succeeding where his predecessors fell short, and possibly attain his "ultimate deal"—an Israeli-Palestinian agreement—Trump and his team must look only at two-state. In fact, they should embrace it.
They will first need to acknowledge that bilateral negotiations at this time will also end in failure. Instead, they should strongly encourage both Israelis and Palestinians to take constructive steps independently that will preserve conditions for a two-state solution by gradually creating a two-state reality.
The U.S. should begin this process by prodding Israel to declare it has no sovereignty claims over areas east of the security fence it built in the West Bank and to halt all construction in those areas, and by pressing the Palestinians to counter terrorism against Israelis anywhere and end their campaign to internationalize the conflict. Concurrently, the U.S. should promote a regional dialogue.
Gradually building a two-state reality is what Israelis and Palestinians and their neighbors, America's allies, like. It is achievable. It is the approach the Trump administration should take. It would be a big deal.
Ami Ayalon is a former director of the Israeli Security Agency Shin Bet. Gilead Sher, a former Israeli senior negotiator, heads the Center for Applied Negotiations at Israel's Institute for National Security Studies. Orni Petruschka is a high-tech entrepreneur in Israel. They are principals of the Israeli non-partisan organization Blue White Future.