Walmart, Costco Fruit Recall: Peaches, Nectarines and Plums Sold at Stores Recalled for Possible Listeria Contamination
Plums, peaches and nectarines sold at Costco, Walmart and ALDI have been recalled due to a possible listeria contamination.
The Food and Drug Administration (FDA) released a statement on Thursday stating that Jac. Vandenberg, Inc., of Yonkers, New York, recalled 365 cartons of plums, 1,207 cartons of nectarines and 1,727 cartons of fresh peaches after a routine sampling contained the bacteria that can cause listeria.
The FDA stated that the fresh peaches and nectarines were sold "as a bulk retail produce item" that had the following PLU stickers with the numbers 4044, 3035 and 4378 from Chile. The peaches, nectarines and plums that were sold at Aldi were the brand Rio Duero in two-pound bags with EANs 7804650090281, 7804650090298 and 7804650090304, according to the statement. The nectarines sold from the same brand at Costco were packaged in a four-pound plastic clamshell with the EAN 7804650090212, according to the statement.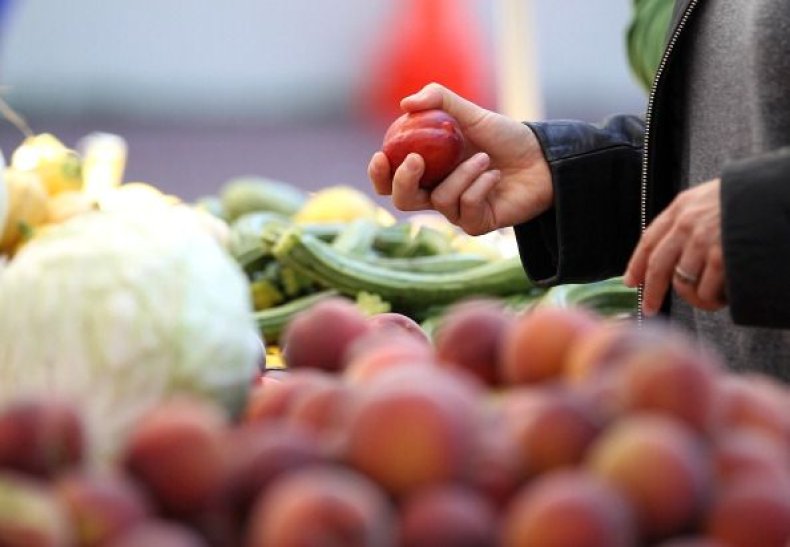 No illnesses had been, according to the statement. The possibly contaminated nectarines, plums and peaches were sold in Alabama, Georgia, Kentucky, Mississippi, North Carolina, South Carolina, Tennessee and Virginia, the FDA stated.
Here is a list of stores where the possible contaminated fruits were recalled:
Costco: The possible contaminated nectarines were sold in California, according to the statement from the FDA.
Walmart: Possible contaminated nectarines were sold in Kentucky, Maryland, New Jersey, New York, Ohio, Pennsylvania, Virginia and West Virginia.
ALDI: Possibly contaminated peaches, plums and nectarines were sold in ALDI stores in Alabama, Georgia, Kentucky, Mississippi, North Carolina, South Carolina, Tennessee and Virginia.
Possibly contaminated nectarines and peaches were sold at Fairway Market in New York, Hannaford in Maine, and Market Basket in Massachusetts.
According to the Centers for Disease Control and Prevention (CDC), listeria is a bacterium that can cause listeriosis, an illness that can cause short-term symptoms such as fever, severe headache, stiffness, nausea, abdominal pain and diarrhea.
Those at a higher risk of listeria poisoning include older adults, people with a weakened immune system and pregnant women. The CDC stated that women who are pregnant experience only fever and other flulike symptoms, but infections during pregnancy can cause miscarriage, stillbirth or premature delivery.
In December, the FDA issued a warning that avocado skins should be washed before consuming them. The organization collected more than 1,500 avocado samples between 2014 and 2016 to determine that not washing the avocado skins could cause serious infections, including listeria and salmonella.