Peacock is Pulling Movies One Day After Launching—Here's What's Leaving
NBCUniversal has only just launched its new streaming service, Peacock—but movies are already leaving the platform, some as early as tomorrow.
Among the titles already due to depart the fledgling service are movies from the Jurassic Park and Fast & Furious franchises.
The Matrix, Evan Almighty, The Mummy, and The Blair Witch Project are all due to depart Peakcock in the coming weeks. The short windows for several of the films was spotted by Gamespot who reported the upcoming expiration dates.
The expiring titles can be streamed on Peacock Premium which costs $4.99 per month with ads or $9.99 per month without ads, with some of them are on the ad-supported Peacock Free tier.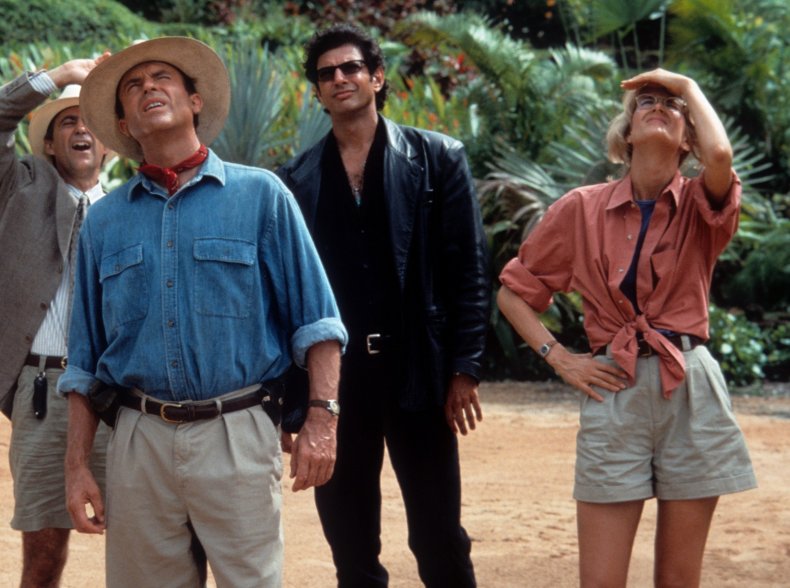 Even though Peacock had a soft launch back in April, it's surprising that so many films are already set to be removed.
A spokesperson NBCUniversal told Newsweek that several films on Peacock began their initial windows during the platform's soft launch and will be back in their next windows soon.
In addition, a number of films are due to start their first windows on Peacock soon including Identity Thief, Lone Survivor, Ted, and Tully, Trolls World Tour and You Should Have Left, among others.
"We are building a fantastic library of movies on Peacock that will have new films coming, and returning, to the platform all the time, giving Peacock customers a huge selection of quality movies to enjoy throughout the year," the spokesperson said. "Like the rest of the Peacock content offering, the movie catalog just gets better and better over time."
It's not unusual for streamers' licensed content to be removed from a platform but Peackcock subscribers will have to make time soon if they want to enjoy the Matrix Trilogy on the platform.
All the movies leaving Peacock already
July 15
Evan Almighty
July 16
Fast & Furious
July 26
Dead Silence
July 29
The Pirates Who Don't Do Anything Wrong
The Story of Us
July 31
The Blair Witch Project
Blair Witch 2: Book of Shadows
Children of Men
Drive Angry
Frailty
Joe
Jonah Hex
Jurassic Park
Jurassic Park 2: The Lost World
Jurassic Park 3
The Matrix
The Matrix Reloaded
The Matrix Revolutions
The Mummy
The Mummy Returns
Parenthood
Shrek
Spawn
August 10
Monster's Ball
August 14
The Express
There are two paid tiers of Peacock, priced at $49.99 a year and $99.99 a year, respectively and the streamer is promoting a slate of original content including an adaption of Aldous Huxley's Brave New World and a new comedy starring David Schwimmer. There will also be programming for kids, such as Curious George and a Where's Waldo cartoon.
As for TV buffs, titles on the site include the likes of Parks and Recreation, Friday Night Lights, Law and Order: SVU and This Is Us.
"Our variety of Peacock Originals at launch demonstrates how we deliver timely and timeless content—no matter the genre or format," Bill McGoldrick, President of Original Content, Peacock, said in a statement. "We're proud to establish our voice and are excited to build on our strategy to attract a wide audience to Peacock."
WarnerMedia's HBO Max faced a similar situation when it launched in June and several DC Comics titles were due to be pulled by July. However, the backlash led the platform to extend their stay on the site.