Peacock: Will the Streaming Service Be Available on Roku?
Roku has 39.8 million monthly active users according to recent statistics from the company, meaning that a huge number of people use their devices to stream their choice of content. However, Peacock will not be among the streaming services available on Roku TV when it launches on Wednesday, July 15.
Will Peacock be available on Roku?
Per CNBC on July 9, there is a "less than 10%" chance that Peacock will be on Roku at launch. This is according to an anonymous source, that said that Roku and NBCUniversal have been unable to make a deal in time.
Per this article, the main sticking point between the two companies is over the amount of ad space that Roku would get if they put Peacock on their platform. Roku's standard deal sees them take 30% of advertising inventory, though, for streamers with potentially high numbers of subscribers, this can be much lower at around 15 percent. Clearly, however, Peacock and Roku have been unable to find a percentage that both companies can agree on.
In an earlier CNBC article, NBCUniversal CEO Steve Burke revealed that Peacock hoped to make $5 per month from every from advertising. In order to keep the business profitable, especially in the increasingly crowded market of streaming services, they will want to keep as much of this for themselves.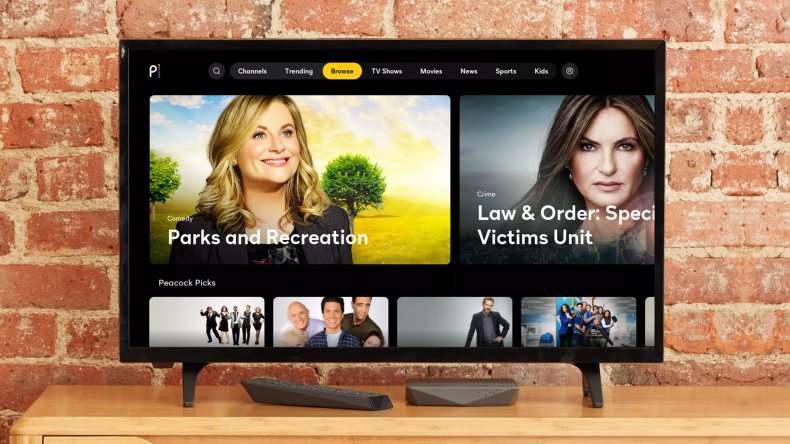 When will Peacock come to Roku?
Though the service is unlikely to be on Roku when it launches in mid-July, that does not mean that the streaming service will never come to your device. CNBC reported that there are a number of ways that the companies may be able to make a deal. For example, they may consider giving Roku more ad revenue from their TV Everywhere application or give the company additional ad revenue on less popular content.
However, users should not explicit Peacock to come to Roku soon. When HBO Max launched at the end of May, they too were unable to make a deal with Roku in time for launch. At the time of writing, HBO Max is still not available on Roku, six weeks after the streamer launched.
For the first quarter of 2020, Roku recorded almost 40 million active daily users, a record for the company which means it has doubled its user base over the last two years, as seen in the following graphic provided by Statista.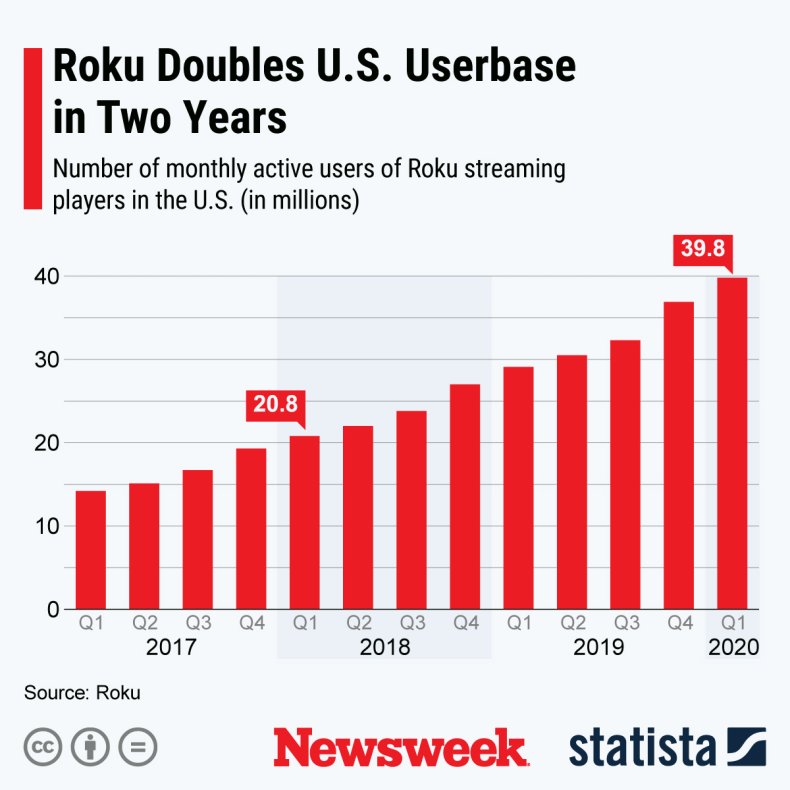 Asked by Yahoo! about Peacock in February 2020, Roku CEO Anthony Wood said: "We're an essential partner for any streaming service trying to build an audience in the United States, so I think it would be natural to assume that there will be some sort of deal done there...But I don't think we've announced anything yet."