Is 'Peaky Blinders' Season 5 on Netflix? Cillian Murphy Reveals What To Expect from Tommy Shelby
Tommy Shelby is not afraid to die, said Cillian Murphy, star of the BAFTA-winning crime saga Peaky Blinders. The BBC series, which returned on Sunday after a hiatus, has grown into a cult classic among fans. From Nick Cave and the Bad Seeds welcoming viewers into the dark world of the Peaky Blinders with its signature opening song to the three-piece suits to the rags to riches dream and don't forget the signature undercut hairstyles—there is virtually no show on television as hypnotic as Peaky Blinders.
Loosely based on the real gang who sewed razor blades into their caps from Birmingham, England, in the 1920s, Peaky Blinders follows the Shelby crime family as they navigate their way through other local gangs. But there's something different about Season 5. There's no other gang for Tommy to come up against. He's a man who can't lose, but he might be losing his mind. This time around, there's a politician—Oswald Mosley (Sam Claflin), leader of British Union of Fascist—whispering in his ear. It's up to Tommy to decide what side of morality he will choose.
Is Peaky Blinders Season 5 on Netflix?
Viewers in the U.S. likely have been able to fall in love with Peaky Blinders through Netflix. But fans across the U.S. will have to wait until October 4 to binge the BBC series. Those who have VPN code, however, can watch what happens live.
Viewing woes aside, Murphy revealed that all of the tragedy Tommy has faced—fighting in World War I, PTSD, losing the love of his life—has left him unafraid to die.
"He's unafraid of death. He witnessed such horror in the first World War it just made him realize that you just gotta take the world by the collar and just kind of shake it up," Murphy, 43, told Newsweek. "I don't think he expects [to live]. Every day for him is just like a bonus. I don't think he expects to survive and when he does he's like right I'm just gonna take what I can. It's a very unhealthy and dangerous way to live. "
Season 4 ended with Tommy nearly suffering from a breakdown, his world-shattering around him, until he finally decides to get involved in politics. "I think he's very fragile, to be honest, and I think that this year there's no conventional kind of threat this season. Like last season it was the mafia, which is a very conventional, threat and very identifiable and recognizable threat. This season he dealing with an ideology, which is Mosley and fascism," said Murphy.
"I think the other biggest threat is himself," the Irish star continued. "As with what happens to a lot of us went when we reached middle age a lot of things come home to roost and stuff that you've been sweeping under the carpet and not dealing with it begins to surface. In Tommy's case, all of that is magnified 1 million times."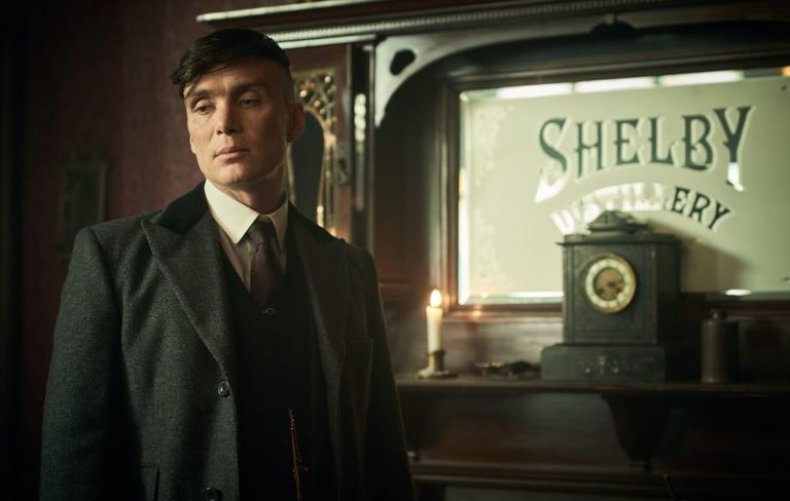 Is 'Peaky Blinders' Season 5 on Netflix? Cillian Murphy Reveals What To Expect from Tommy Shelby | Culture