Peaky Blinders Season 5, which dropped on Netflix on October 4 following a run on the BBC earlier in the year, features a whole new gang who have arrived in Birmingham to make trouble for Tommy Shelby (played by Cillian Murphy). The Billy Boys make their entrance in Season 5, Episode 2, lead by their fearsome leader Jimmy McCavern (Brian Gleeson).
The Netflix series may take a stylised look at British gang life in the 1920s and 1930s, but like many other elements of Peaky Blinders The Billy Boys are actually based on a real street gang who, like in Season 5, were Protestants from Glasgow linked to Oswald Mosley (Sam Claflin) and his British Union of Fascists (BUF).
Based in the Bridgerton area of Glasgow, they were a razor gang that at its peak had up to 800 members. The Billy Boys song they sing in Peaky Blinders is also a real chant, based of Civil War song "Marching Through Georgia". The chorus, as heard in the series, goes: "Hullo, Hullo We are the Billy Boys/Hullo, Hullo You'll know us by our noise/We're up to our knees in fenian blood/Surrender or you'll die." The fearsome gang was known for marching in Catholic areas singing the song and fighting with gangs in sectarian brawls.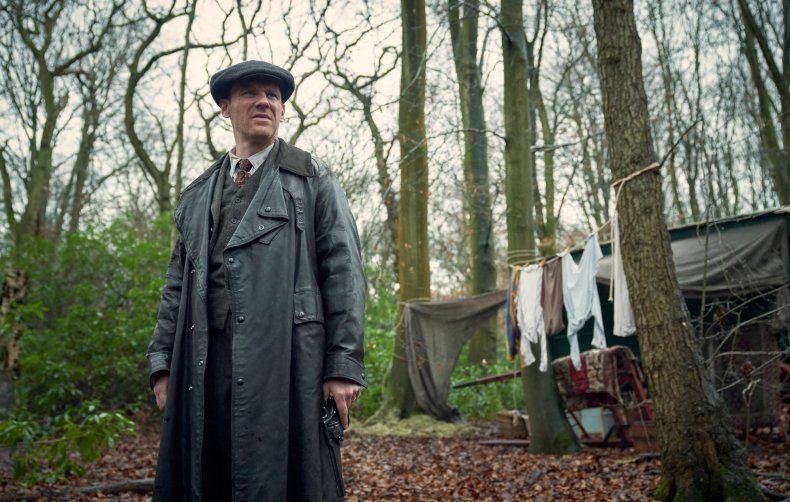 The association between the Billy Boys and Mosley we see in Peaky Blinders Season 5 was also historically accurate. The Billy Boys leader Billy Fullerton (Douglas Rankine) was an ally of Mosley who went on to found the Glasgow branch of the BUF. It has also been claimed that he launched a branch of the Ku Klux Klan, of which the grandson of the gang leader (also called Billy Fullerton) told The Scottish Sun: "He was feared—everybody knew him in Europe...I didn't agree with all the KKK stuff."
He added: "As a lad, it wasn't unusual to see men with missing ears, noses and cut faces...They didn't call him the Razor King for nothing."
He also revealed he had not been consulted by the makers of the BBC series. He said: "I think it's amazing that he's going to feature in the new series—but I can't believe they haven't even contacted me during the research."
Though their leader shares his first name with the title of the gang, their name does not come from their leader. Instead, it is a tribute to 'King Billy' William of Orange, who secured Protestant rule in England, Scotland and Ireland following the Battle of the Boyne in 1690.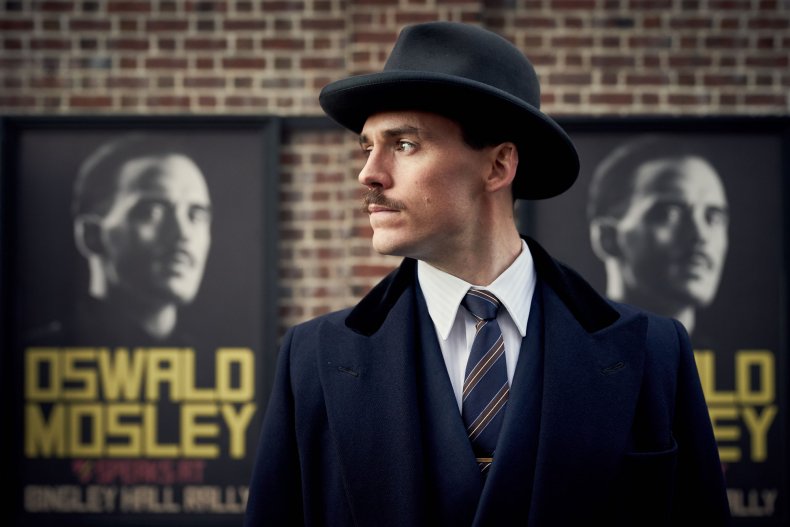 Though some of the Peaky Blinders version of The Billy Boys is based on their real history, some elements have also been fictionalized. For example, McCavern is a fictional character.
Peaky Blinders creator Steven Knight said of his decision to include The Billy Boys in Season 5: "The Glasgow gangs were pretty much the most feared so it was time we went north of the border."
Peaky Blinders Season 5 is streaming now on Netflix.