'Peaky Blinders' Season 5 Premiere: Release Date, How to Watch
Peaky Blinders returns to television for its fifth season, but for those in America, catching the season before it hits Netflix will be more difficult than just turning on the T.V.
Peaky Blinders, a British crime drama set in the aftermath of World War I premiered in 2013 and has since gathered an international fanbase. Season 5 kicks off in 1929 with the Wall Street Crash and the trailer for the upcoming premiere garnered almost 4 million views on YouTube.
The show is set in England and follows the Shelby crime family, focusing predominately on Tommy Shelby, the leader, who recently became a member of parliament. During Season 5, Tommy will be approached by a fellow politician with a "bold vision" for Britain, at which point, he realizes his response with the effect both his family and the nation.
"The story of the Peaky Blinders and of the Shelby family gets woven into the political fabric of Britain and Europe as the 1920s end and the thirties begin," series creator Steven Knight told Esquire. "Tommy Shelby faces the darkest force he has ever faced and his struggle is as relevant today as it was then."
The fifth season will premiere for viewers in the United Kingdom on Sunday at 9:00 p.m. local time on BBC One. A second episode will air on Monday at 9:30 p.m. local time as well. Unfortunately, it's only available in the U.K. so unless American viewers have a way of bypassing geo-blocks, such as a DNS service, their only option is to wait.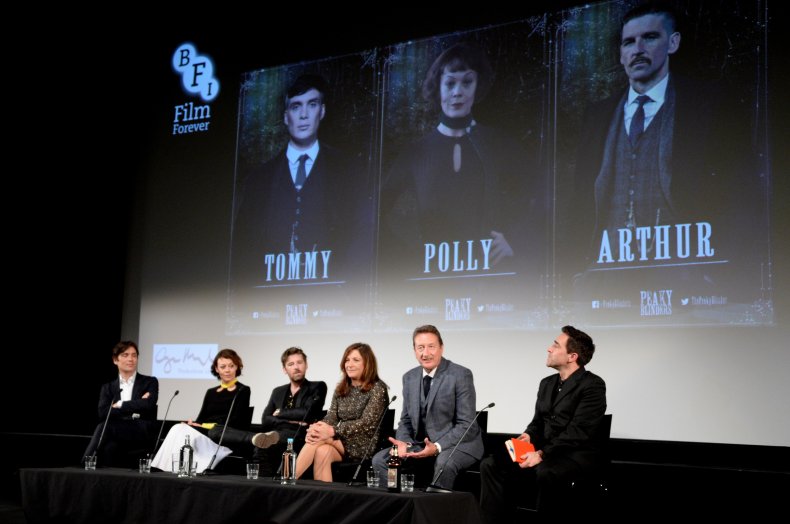 After connecting to a British server by way of a VPN, Comparitech recommended signing in to the BBC iPlayer and trying to load a video. If it doesn't load immediately, users should try clearing their browser's cookies and cache. After refreshing the page, users should be able to stream content.
BBC iPlayer, the network's streaming service, can be accessed by way of a VPN, although, Comparitech reported many are blocked by BBC. VPNs allow people to change their IP address, therefore, tricking websites into thinking the internet user is in a different location than their physical one.
On October 4, Netflix will release the new season for international viewers. While it can be disappointing to have to wait, fans who need their Peaky Blinders fix immediately can catch up on old episodes. All four seasons of the drama are available on Netflix and ready to be streamed.
It was speculated that the show would end after the upcoming season, but fans will actually have a sixth and seventh season to enjoy. Knight told the Radio Times that his ambition was to make it a story about a family between two wars.
"So I've wanted to end it with the first air raid siren in Birmingham in 1939. It'll take three more series to reach that point," Knight said.
Some fans have raised the idea that the Shelby family will travel to the United States and possibly meet notorious gangster Al Capone. Knight confirmed that he would go West in the sixth season but it wouldn't be in the direction of Capone. He told Digital Spy that he didn't want to go "down that road" because it's too familiar.
'Peaky Blinders' Season 5 Premiere: Release Date, How to Watch | U.S.