When Is 'Peaky Blinders' Season 6 Coming to Netflix?
It's been over two years since a new season of Peaky Blinders dropped and now, the highly-anticipated sixth and final season is almost here.
Lucky fans of the Birmingham-based gangster drama living in the U.K. have access to the new series before the rest of the world, with episodes airing every Sunday on BBC One and the BBC iPlayer. So, when exactly will Peaky Blinders land on Netflix for fans in the U.S. and worldwide? Newsweek has everything you need to know.
When Is Peaky Blinders Season 6 Coming to Netflix?
Just like the first five seasons of Peaky Blinders, Season 6 will be coming to Netflix for you to binge-watch at your leisure.
Unfortunately, fans in the U.S. will be waiting a little longer for the sixth and final season. The sixth series will land on Netflix on Friday, June 10.
However, U.S. fans will be able to binge-watch the show in one go, whenever they want. Whereas, U.K. fans have to wait until 9 p.m. every Sunday evening to find out what happens next in the world of Thomas Shelby (played by Cillian Murphy).
In the meantime, fans in the U.S. have been sharing their impatience knowing they will have to wait a little longer for Season 6 to drop and the need to avoid spoilers.
One fan tweeted: "To anyone else who thought Peaky Blinders was airing on Netflix today and is now extremely disappointed. You are not alone!"
A second fan added: "As someone who watched all 5 seasons of Peaky Blinders on Netflix, how does one watch the new season in the US? Is anybody out there?!"
A third tweeted: "I don't want to wait on Netflix. I need to find a way to watch the final season of Peaky Blinders like everyone in the UK."
What Will Happen In Peaky Blinders Season 6?
The sixth and final season of Peaky Blinders Season 6 picks up from the dramatic cliffhanger of Season 5, which saw a broken Tommy Shelby.
His plans to assassinate Oswald Mosley (Sam Claflin) were sabotaged by an unknown figure or group and Shelby has absolutely no idea who is responsible.
The new season will see Shelby go face to face with his new enemy as well as continue his feud with the increasingly powerful Mosley as Hitler rises to power in Germany throughout the 1930s.
Elsewhere, the new season will have to address the absence of Shelby's beloved Aunt Polly, played by the late Helen McCrory who sadly died in April 2021.
There are some new faces in the cast including The Irishman's Stephen Graham, Black Mirror's Amber Anderson, and Conrad Khan alongside Animal Kingdom's James Frecheville.
Speaking to Rolling Stone, Cillian Murphy teased Season 6 was going to be pretty dark.
He said: "I think it's going to be very intense. The word we keep using is 'gothic'. Yeah, it's going to be heavy!"
Newsweek has asked Netflix for comment.
Peaky Blinders Season 6 is coming soon to Netflix.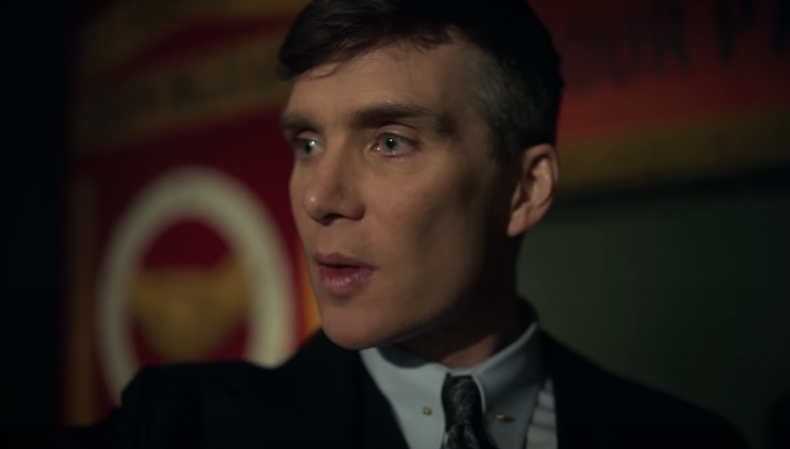 Update 03/10/22 at 7.20 a.m. ET: This article was updated to include the official Peaky Blinders Season 6 release date on Netflix.