How to Watch 'Peanuts' Thanksgiving and Christmas Specials (You Won't Need Apple TV+)
Frustrated Americans can rest easy now—they will be able to watch classic holiday episodes of Peanuts on more than just Apple TV+.
While It's the Great Pumpkin, Charlie Brown did indeed air solely on Apple TV+ during the Halloween season, the same can't be said for the upcoming holiday titles. A Charlie Brown Thanksgiving and A Charlie Brown Christmas are now slated to air on PBS on November 22 and December 13, respectively. The shows will also air on the PBS Kids network. All viewings are set to begin at 7:30 p.m. ET.
In an attempt to not be a total grinch this holiday season, Apple announced the PBS deal, which will give millions of viewers the chance to watch the Peanuts classics regardless of their streaming subscriptions. Apple TV+ subscribers will still be able to stream the episodes on the platform—A Charlie Brown Thanksgiving and A Charlie Brown Christmas scheduled to debut on November 18 and December 4, respectively. It's unclear if Apple will continue to ease the reins on the cartoon's holiday episodes beyond 2020.
The deal comes following the outcry of angry fans and an online petition that garnered more than 260,000 signatures demanding the episodes air in a traditional television format.
Simply put: When it was announced that the beloved episodes of the Charles M. Schulz cartoon would no longer run on broadcast television, but instead air exclusively on Apple TV+, people freaked.
For years, specials like It's the Great Pumpkin, Charlie Brown, along with A Charlie Brown Thanksgiving and A Charlie Brown Christmas, have aired on ABC. However, that was brought to an end by Apple's acquisition of the rights to the Peanuts catalog.
In October, the tech giant revealed that subscribers to Apple TV+ would get access to each of the specials, as well as additional Peanuts content—although the Halloween-, Thanksgiving- and Christmas-themed episodes would run on the streaming platform for free for non-subscribers for a limited time.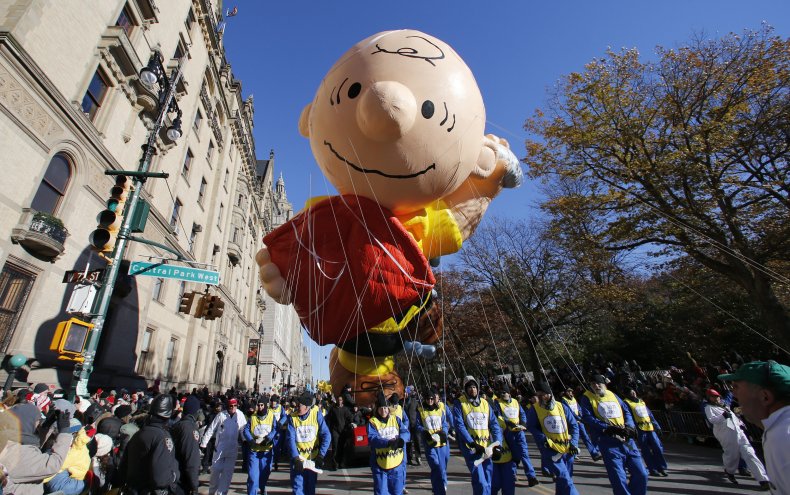 It marked the first time in 55 years that people would need a streaming service login to watch Linus anticipate the arrival of the Great Pumpkin.
"We can not let Apple take the football away from us like Lucy always does to Charlie Brown! It's time for us Peanuts fans to stand up to Apple and Wildbrain Studios (current owners of Peanuts) and show them they're making a mistake. With this petition, we are making a statement - the statement that #AppleHatesTradition and that the tradition of watching the Peanuts holiday specials should be renewed as soon as possible!" the online petition read.
Now that A Charlie Brown Thanksgiving and A Charlie Brown Christmas are back airing on television, the petition's creator, Michael Nebbia, wrote in a statement that he'll continue to push to ensure viewers are able to tune into Chuck, Snoopy and the rest of the gang during the holidays in the future.
"Our fight shall continue no matter what because these specials are iconic and no amount of corporate greed will stop us!" he wrote.