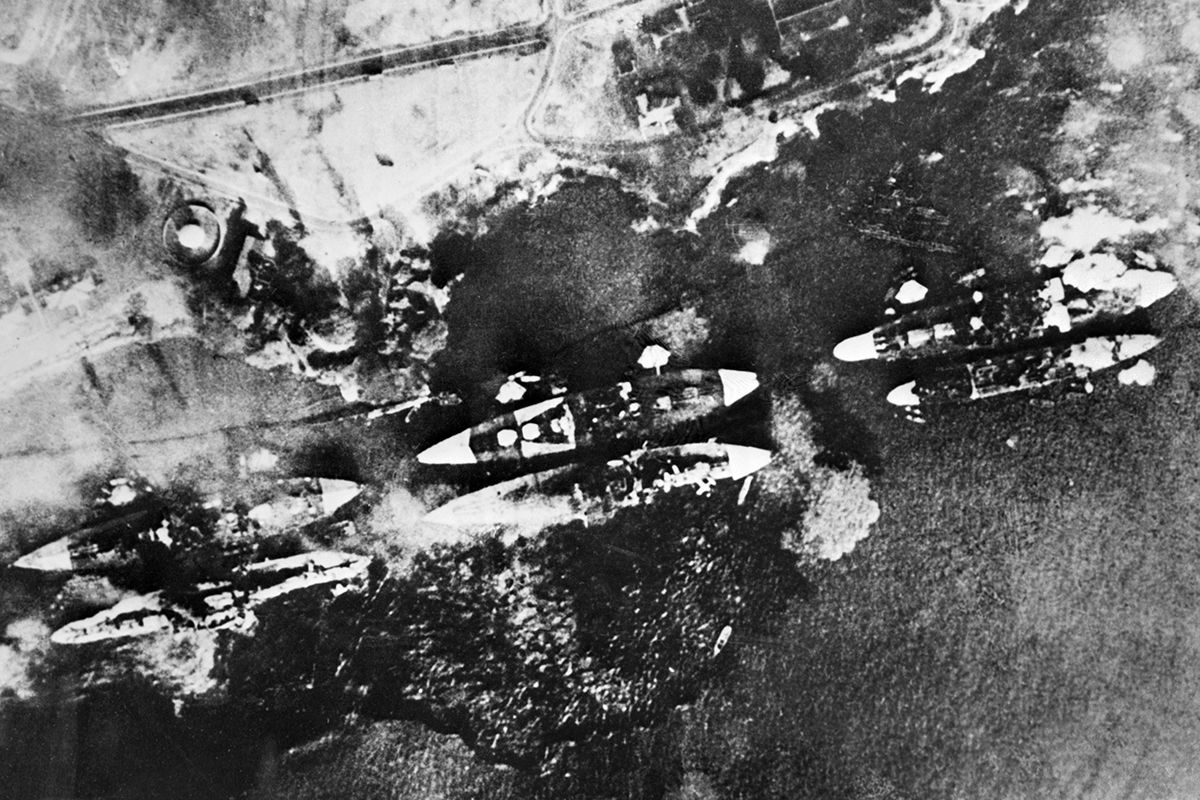 Americans are remembering the attack on Pearl Harbor, which took place on this day in 1941. The attack was described by President Franklin D. Roosevelt as a "day that will live in infamy."
Today marks the 77th anniversary of the morning attack on the naval base in Honolulu, during which the Japanese military sent hundreds of planes to shoot at the island, destroying eight battleships, 12 navy vessels and 300 airplanes.
Read more: Oldest survivor of Pearl Harbor Dies Aged 106
Around 2,400 Americans died, and 1,000 were injured. President Roosevelt declared war on Japan the next day.
To mark the occasion, ceremonies will take place at the Pearl Harbor Visitor Center in Hawaii on Friday, with veterans, current service members and relatives of the victims set to attend.
There will be a Barbers Point Remembrance Ceremony at 7:45 a.m. local time to mark the Marines who died in the first moments of the Japanese attack.
After the main Remembrance Day commemoration, the USS Oklahoma Memorial Ceremony will honor the loss of 429 crew members when the vessel was hit by 12 torpedoes.
However, for the first time, no survivors of the vessel USS Arizona are expected to attend the annual commemoration. The handful of survivors are all in their 90s and find travel difficult, according to Hawaii News Now.
President Bill Clinton declared the first National Pearl Harbor Remembrance Day in 1994.
While it is not a federal holiday, on Friday, U.S. government buildings will have their flags at half-staff until the sun sets in honor of those who died as a result of the surprise attack.
Many events are being held countrywide, among them a memorial in Tonaquint Cemetery in St. George, Utah, for the 30 people who survived the attack and went on to live in the southern Utah community, the St. George Spectrum reported.
Meanwhile, in Washington D.C., there will be a wreath-laying ceremony at the U.S. Navy Memorial on Pennsylvania Avenue.
Some of the remains of the Pearl Harbor victims will be re-buried in cemeteries across the United States.
Fox News reported that the Defense POW/MIA Accounting Agency had exhumed nearly 400 sets of remains from the National Memorial Cemetery of the Pacific in Hawaii of crew from the USS Oklahoma, which capsized during the attack.
Only last month, the oldest surviving U.S. veteran of the attack died when 106-year-old Ray Chavez passed away in Poway, north of San Diego.