Pearl Jam Cancel North Carolina Concert Over 'Despicable' HB2 Law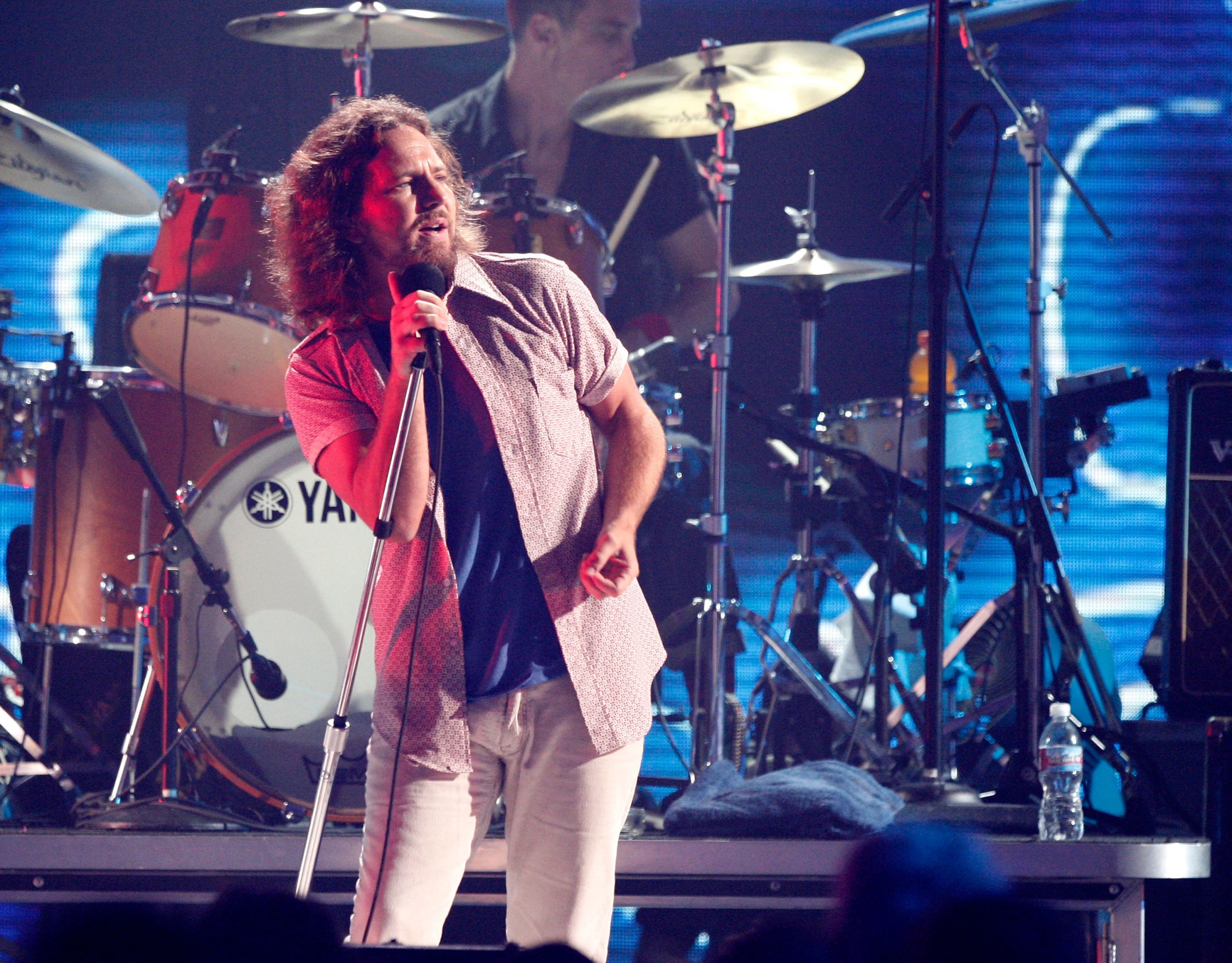 Pearl Jam are the latest musical act to cancel their concert in the North Carolina after the introduction of a controversial law that many deem anti-transgender.
The rock group were due to perform in Raleigh on April 20 but on Monday announced a decision not to go ahead with the show in opposition of the "despicable" HB2, or 'bathroom bill'.
The law prohibits transgender people from using facilities of their choice, requiring them to instead visit male or female public bathrooms based on the gender listed on their birth certificate.
"The HB2 law that was recently passed is a despicable piece of legislation that encourages discrimination against an entire group of American citizens," Pearl Jam said in a statement on their website and a handwritten note posted to Twitter.
"The practical implications are expansive and its negative impact upon basic human rights is profound. We want America to be a place where no one can be turned away from a business because of who they love or fired from their job for who they are.
"It is for this reason that we must take a stand against prejudice, along with other artists and businesses, and join those in North Carolina who are working to oppose HB2 and repair what is currently unacceptable."
The band follow in the footsteps of Bruce Springsteen and Ringo Starr, who canceled their concerts in North Carolina earlier in April.
Duran Duran, meanwhile, went ahead with their April 16 concert and used the platform to encourage concert-goers to petition the legislation.
Cyndi Lauper has vowed to donate profits from her gig in the state in June to pro-LGBT charity Equality North Carolina.