Pediatrician's Office is Best Venue for Screening Children for Toxic Stress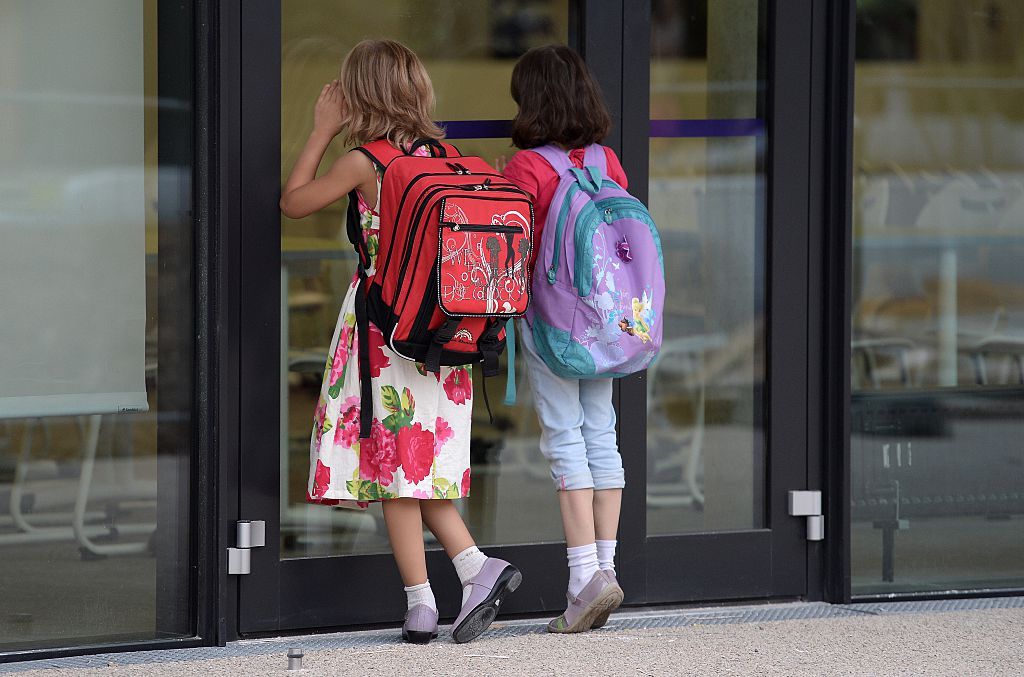 UPDATED | In his most recent book, Helping Children Succeed: What Works and Why, author Paul Tough asks, "What is it that growing up in affluence provides to children that growing up in poverty does not?" Is this a trick question or an insulting one? In terms of material possessions, doesn't growing up in poverty imply less food, heat, clothing, housing, educational resources, etc.? Do we really need yet another book stating the obvious?
Additionally, Tough assumes "growing up in affluence" provides (vague; provides what?) while "growing up in poverty" doesn't provide (again, vague). William Deresiewicz's article, The Ivy League, Mental Illness, and the Meaning of Life suggests that "growing up in affluence" not only isn't necessarily better, it could result in depression and a sense of false self-esteem leading to feelings of worthlessness.
Tough states: "Those of us who seek to overcome these educational disparities face many obstacles… But the first obstacle, I would argue, is conceptual: We don't yet entirely understand the mechanism behind childhood adversity?" This statement is simply untrue. The mechanism behind childhood adversity has been, and continues to be, widely explained through the pioneering research of Dr. Nadine Burke Harris, who dedicates herself to healing the long-term effects of adverse childhood experiences (ACEs).
Tough does briefly acknowledge Burke Harris' contribution to ACEs research, but only one paragraph's worth. Tough's ACEs solutions are not novel: changing policies, changing practices and changing thinking. However, Burke Harris' solution is unique and immediately do-able: encourage pediatricians to offer universal ACEs screening for all children.
This universal screening is a critical tool for interrupting the pathway to toxic stress and its short- and long-term consequences. Change the standard of pediatric practice by creating a clinical model that recognizes the impact of adverse experiences on health and effectively treats toxic stress in children. Primary care providers develop a unique relationship with caregivers and children. The trust that many families feel for their child's doctor makes the primary care setting an essential place to screen for ACEs and begin the conversation with caregivers about potential risks to their child's health and well-being.
Additionally, Burke Harris championed the National Pediatric Practice Community on Adverse Childhood Experiences (NPPC), as one part of a national effort to transform clinical understanding and practice for children exposed to early adversity and toxic stress.
When asked, "What are your hopes for this book?," Tough replies: "My first hope is that a lot of people will read it!... And so Houghton Mifflin Harcourt and I are publishing this book in an unusual way…And because part of our goal is to reach families and teachers who are working with kids in poverty, we wanted to make sure that the cost of a hardcover book wouldn't be a barrier to any potential reader."
Mr. Paul Tough, may I ask a question and make a suggestion? Your webpage lists your credentials as author, speaker and journalist. Do you think not having a background in education or teaching in the classroom limits your insight? Or, would having a background in education and teaching in a classroom afford you a more authentic viewpoint?
Don't worry about the unusual publishing of your book. Because part of your goal is to reach families and teachers who are working with kids in poverty, simply donate all your proceeds from book sales to the NPPC.
Maryanne J. Kane, Ph.D, received her doctorate in Music Education from Temple University and has 30-plus-years experience teaching in various elementary settings: parochial, private, and public in the Philadelphia and Delaware County areas.
Editor's note: Helping Children Succeed: What Works and Why author Paul Tough has written about the research of Nadine Burke Harris in the New Yorker as well as his book, How Children Succeed: Grit, Curiosity, and the Hidden Power of Character. Furthermore, his book, Helping Children Succeed: What Works and Why, explores the current research and scientific understanding of the mechanisms behind childhood adversity.