Pediatrician Tried Hiring Hitman to Assassinate Her Ex-Husband: DOJ
A pediatrician in Kentucky has been accused of trying to hire a hitman to kill her ex-husband, the Department of Justice (DOJ) announced on Friday.
Federal prosecutors allege that on May 15, 2022, 52-year-old Stephanie Russell "contacted someone she believed she was hiring to murder her ex-husband." That person was actually an FBI undercover employee (UCE), DOJ stated.
"While we don't have any U.S. statistics, research by the Australian Institute of Criminality estimated that approximately 2 to 4 percent of their murders are for hire," said Dr. Joni E. Johnston. "Almost 20% of the "successful contracts"—the target died—were motivated by a romantic relationship gone wrong; 16 percent were financially motivated."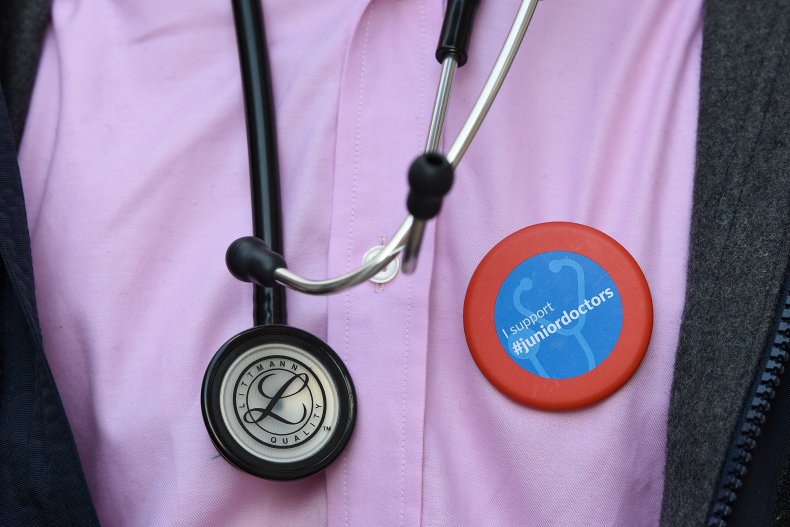 The Plot
"Russell ultimately agreed to pay $7,000 to the UCE in exchange for murdering her ex-husband. On May 18, 2022, Russell placed $3,500 outside of her medical office in a drop box as half of the payment.
She agreed to pay the other half once the murder took place," prosecutors with the U.S. Attorney's Office in the Western District of Kentucky wrote in a news release on Friday.
The Charges
Russell was arrested by the FBI on Thursday and made a court appearance on Friday.
She has been charged with the use of interstate commerce facilities in the commission of Murder-for-Hire and faces a maximum sentence of 10 years in prison if convicted, according to DOJ. The case is being investigated by the FBI as well as the Louisville Metropolitan Police Department.
According to news station WLKY, Russell is a pediatrician who works at a practice called Kidzlife Pediatrics in Prospect, Kentucky.
Newsweek could not immediately find information on who is representing Russell in court, and her pediatric office was closed when reached on Friday afternoon.
Murder-For-Hire
Fortunately, Dr. Johnston said, "most plots do not result in death and even, when they do, the plotter rarely gets away with it. Here's why:
Because few murder masterminds have a criminal background, they don't know where to find someone willing to kill for money and tend to look to acquaintances, neighbors, or other inept or inexperienced individuals to do their dirty work.
Most acquaintances or neighbors are not willing to do this dirty work and tend to call law enforcement to express their concern.
The mastermind has already told every Tom, Dick and Harry that they wish the target would drop dead and, as a result, immediately becomes the prime suspect when it happens."
Case in point, in February, a 14-year-old girl was arrested after allegedly trying to hire a hitman to kill her ex-boyfriend. Police in Baton Rouge arrested her on a solicitation of murder charge. Officers were first notified when an administrator of the satirical website "rentahitman.com" told them that the girl reached out.
Also in February, a woman in Florida was accused of using a federal pandemic assistance loan to hire a hitman to kill a Transportation Security Administration (TSA) agent.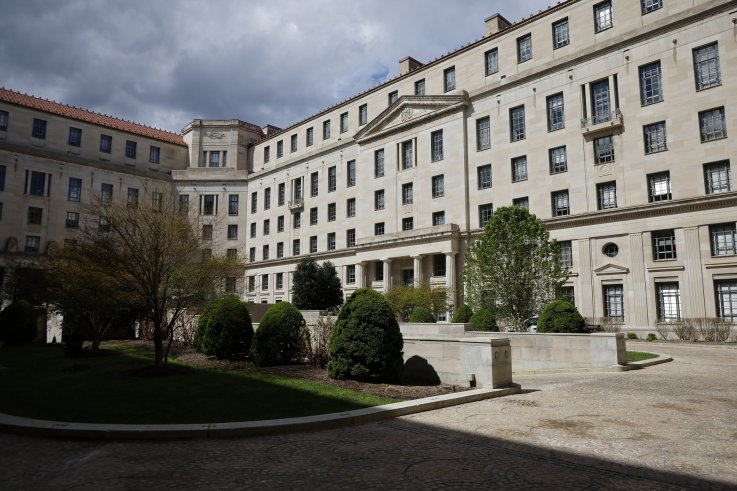 A pediatrician in Kentucky allegedly tried to hire a hitman to kill her ex-husband, the Department of Justice (DOJ) announced on Friday. Above, the courtyard of the Robert F. Kennedy Department of Justice building on April 01 in Washington, DC.
Chip Somodevilla
Authorities allege she used a portion of the $15,000 she received to support her beauty salon during the pandemic to hire someone to shoot the TSA agent as she was walking to her apartment.
In November, an inmate was charged after allegedly participating in a murder-for-hire plot and trying to kill the federal prosecutor and a key witness in a case, which resulted in being sentenced to ten years in prison.
The South Carolina Attorney's Office said that the man made calls from a contraband cell phone to set up the killing and sent a $2,000 check from his prison canteen account as a down payment for the murder-for-hire. U.S. Attorney's Office said the FBI was posing as the hitman in the case.