Pedophile Sold 'Box Sets' of Child Porn Around the World, Targeted Nearly 2,000 People
A pedophile who posed as a wealthy stockbroker to lure and then blackmail victims into sending him sex abuse images sold the material to other offenders as "box sets."
Abdul-Hasib Elahi, 26, targeted nearly 2,000 people across the world. Some of his victims were as as young as 8 months old, the U.K.'s National Crime Agency (NCA) said in a statement released on Monday.
Elahi, from Birmingham, England, singled out victims who were in debt or too young to legitimately be on "sugar daddy websites." He then tricked them into sending him naked or partially clothed images of themselves, said the NCA.
The agency described the case, which saw victims blackmailed into abusing themselves, siblings and children, as "some of the most sickening sexual offending" it has ever investigated.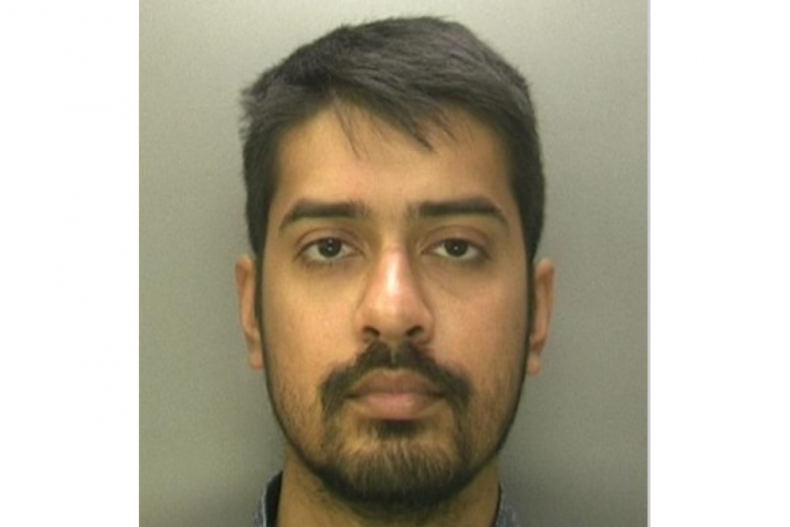 The NCA said Elahi had admitted to the charges relating to 158 offenses and has pleaded guilty in separate hearings at the Birmingham Crown Court over the last six months.
Elahi, who is actually unemployed, the NCA said, promised victims payment of thousands of pounds for posed images and even sent fake screenshots of money leaving his account.
"When he received enough revealing images he threatened to expose the pictures to the victims' families and friends unless they sent more," the NCA added. Many victims were reportedly so terrified they felt they had no choice but to comply.
According to the NCA, Elahi's offenses "included forcing victims to abuse themselves in sickening ways including self-mutilation, blackmailing women to send him footage of them abusing young children and making girls abuse siblings."
Tony Cook, NCA head of CSA operations, said investigators were "horrified by Elahi's sadistic depravity and stunned by the industrial scale of his worldwide offending."
"Elahi sought sexual gratification from having power and control of his victims and he's displayed zero empathy for them. He often goaded them to the point of wanting to kill themselves," Cook added.
An investigation across multiple jurisdictions, including the FBI, revealed there were at least 196 victims in the U.K. as well as victims in 20 other countries including the U.S., Australia, Canada and New Zealand.
A further 600 people were found to have been contacted online by Elahi in the U.K. and another 1,367 women, which he tried to contact, in the U.S.
The investigation also revealed Elahi had systematically categorized all the abuse within cloud storage sites and then sold the content as "box sets" through the cloud and via the encrypted app Telegram.
He also allegedly provided online "master classes" on the app to other offenders, teaching them how to blackmail victims and obtain indecent images from children without being caught. He is believed to have made more than £25,000 (over $35,400) through the scheme.
Elahi has admitted to the charges relating to 158 offenses including blackmail, disclosing private photos, distributing indecent images, causing a child to engage in sexual activity, fraud, possessing extreme pornography, causing or inciting the sexual exploitation of a child and possessing more than 65,000 indecent images of children—including babies being raped.
The offenses were all committed between January 1, 2017 and August 7, 2020.
The 26-year-old predator was initially arrested by National Crime Agency officers on December 19 of 2018 following an allegation he was blackmailing a 15-year-old girl in the U.S. His cell phone and computers were seized and forensically examined.
He was charged by the Crown Prosecution Service and remanded in August 2020.
Cook commended the victims in the case for their bravery, saying the effects of Elahi's abuse would "continue throughout the rest of their lives."
"Sadly there are very many offenders like Elahi who mask their real identities with convincing personas to exploit both children and adults," he said.
The investigation also sparked a series of other inquiries into Elahi's associates, including Kirsty Nicholls, 35, from Middlesex, in the U.K.
Nicholls, from Middlesex in the U.K., previously pleaded guilty to two charges of sexual assault of a child and one of making an indecent photo.
Elahi and Nicholls are set to be sentenced on September 9 and 10 at Birmingham Crown Court.
Sophie Mortimer, of the Revenge Porn Helpline, said the organization has been working with the NCA to remove the online content on behalf of the victims for over 18 months.
"We have managed to remove thousands of images but there is more outstanding and this work will continue for many months to come," she said. "This content is some of the most extreme that the Helpline has ever dealt with. It is not simply nudity or sexually graphic, it is violent, degrading and deeply harmful. The impact of the sharing of this content is devastating and life-changing and should not be underestimated."