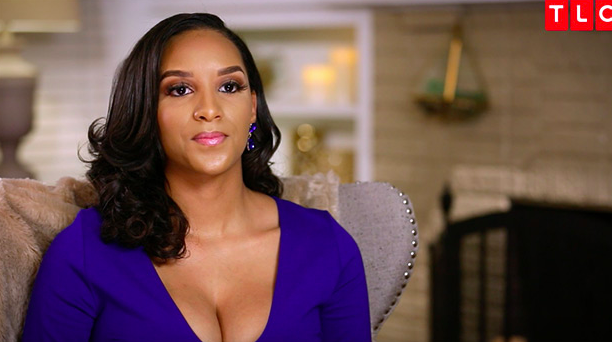 90 Day Fiancé star Pedro Jimeno has been absent from Chantel Jeffries Instagram page, leading some fans to speculate the couple split. While Chantel hasn't said if they were broken up or not, she is sharing moments of her education as she starts going back to nursing school. The Atlanta resident is expected to graduate next year.
The reality star is already preparing to take her first exam and asked her followers if they could offer her any advice. "Last minute run through of the material for my exam tomorrow!!! Wake, pray, study repeat," she captioned a photo that showed her books. "Don't worry I will be sure to get enough sleep tonight! If you have any study tips for me please share below."
In an earlier post, she shared a picture of herself, but updated fans about her schooling. "August certainly flew by! I managed to ace my validation on IV fluid administration, piggyback and push medication so it seems as though I'm off on the right foot! Professor said it seemed like second nature muscle memory which is what they are looking for so I'm really proud that my practice pays off," she wrote. "My first exam of the semester is on Thursday and I'm a little nervous about it, but you know what they say! If you're worried about it you'll prepare!"
Previously, some netizens started to speculate that Chantel and Pedro were heading toward a split after her brother, River, posted a cryptic message to his page. It was a picture of everyone in the family, including Pedro, but he accompanied the post with a mysterious message. "A lot has changed since this picture," he wrote, adding a broken heart emoji.
River and Pedro didn't have a good relationship. The two got into a physical fight at the end of last season. "Pedro was doing this [points finger] and he told my parents to shut up. I said, 'You can't disrespect my parents like that,'" River recalled last month on his Instagram story, explaining why he and Pedro fought.
"He stood up, I stood up," River continued. "People said it looked like I threw something—from where I stood up, I couldn't even see Pedro. All I did was hit the lamp, cause I was getting frustrated and when I'm frustrated, I don't wanna take it out on nobody else."