Pee-wee Herman's Back and He's Going on a Big Holiday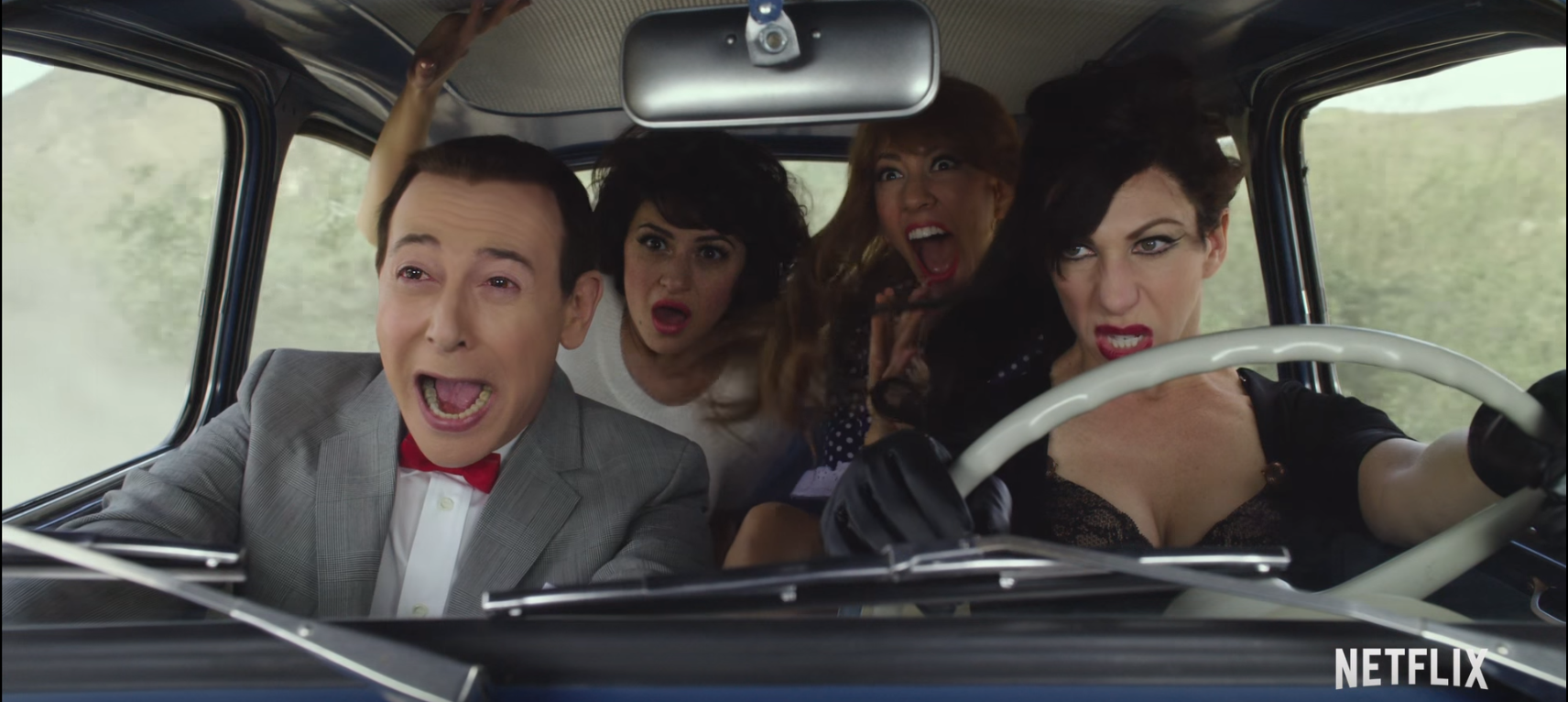 Pee-wee Herman went on a big adventure in the mid-'80s in the first feature film Tim Burton ever directed. More than two decades later, Pee-wee will be back, not on the big screen but in the new Netflix movie Pee-wee's Big Holiday. Netflix released a full trailer Tuesday, just over a month before the film's March 18 release date.
Paul Reubens, who stars in the iconic role he first took on more than 35 years ago, co-wrote the script with Paul Rust and serves as producer alongside Judd Apatow. John Lee, who has directed episodes of Broad City and Inside Amy Schumer, makes his feature film debut as director.
"Don't you ever wonder what life is like outside of Fairville?" someone asks Pee-wee in the trailer as he goes about his morning routine. "Nope," he replies without hesitation, and the peppy background music cuts off. "You know I don't want to go anywhere. Or try anything new."
But that resolve is forgotten when Joe Manganiello's character rides up on a motorcycle and walks into the diner where Pee-wee works. As Netflix describes it, "A fateful meeting with a mysterious stranger inspires Pee-wee Herman to take his first-ever holiday in this epic story of friendship and destiny."
The trailer offers a glimpse of what this holiday might entail: a trip to New York City, an accidental bank heist getaway, an Amish village, a snake farm and a mobile salon. The movie also stars Alia Shawkat of Arrested Development, Jessica Pohly from Stalker and Stephanie Beatriz from Brooklyn Nine-Nine.
"We are delighted by the opportunity to introduce such a beloved character to a new generation," Netflix Chief Content Officer Ted Sarandos said in a press release announcing the project last February. "We are thrilled to bring our viewers around the world the wonder of Pee-wee Herman."