Is Nail File Hack Real? 'Peelable' Instagram Theory Debunked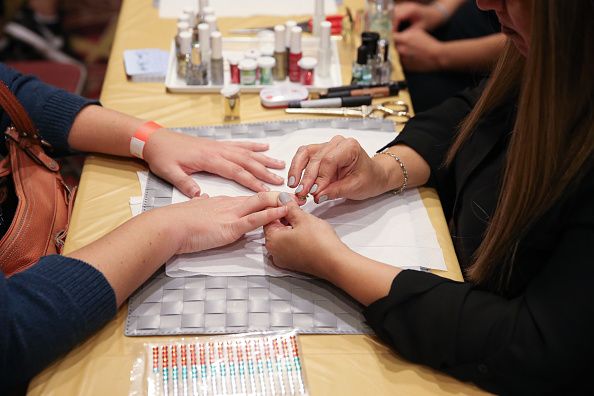 A revelatory new nail file hack has gone viral on social media.
Twitter user @HalfLuo posted a photo of a nail file with a whole layer peeled back on September 8 and has garnered over 5,000 retweets and 10,000 likes. The caption read, "How old were you ladies when you learned that you can peel the old layers off to reveal a new one?"
"Now years old," Twitter user @wanjiru_yvonne replied.
"Exactly right now old," another user, Ali Williams, responded.
Thousands liked and retweeted the photo, shocked that they had never realized this feature and said they had been wasting their money by throwing away perfectly good files. "Just thinking of all the ones I've thrown away," Twitter user Cara Harris wrote.
While many claimed that they had never known about this hack, others replied saying they had attempted to peel their nail files, only to discover nothing but plastic or cardboard underneath.
While it is not necessarily "fake," it's true that not every file will have the same peel-away layers. So, before you go ruining the nail files you already have, understand that this is not necessarily a "hack" but more of a design feature of a specific brand.
The "peelable" nail file was patented by Revlon in 2014, but many versions are available for purchase. If you would like to save money, you can buy peelable nail files online or in the drugstore.
This is not the only beauty hack to be debunked. For example, a liquid lipstick "hack" went viral on Instagram in 2016 which Allure debunked in December that year. The hack involved an internet beauty blogger named Zohra, who mashed down a full stick of lipstick and mixed it with face primer in order to create a homemade liquid lipstick.
"I'm so excited about this DIY, I have so many lipsticks that I don't use and now I can put them to use," Zohra wrote in the Instagram caption.
"There is a reason why there are different categories of products for safety reasons: there are regulations," cosmetic chemist Ginger King told Allure in December 2016. "You need to be very careful for DIY lip products as the product applied can be ingested."
When it comes to hacks, it's good to do some research before you destroy your belongings.
Is Nail File Hack Real? 'Peelable' Instagram Theory Debunked | Culture