Peeling Paint Shifts Billions From Airbus to Boeing in Massive Deal with Qatar
Shortly after aircraft manufacturer Airbus canceled an order with Qatar Airways over a long, public fight over paint, the airline has inked a deal with U.S. rival Boeing for up to 50 cargo planes and committed to buying up to 50 Boeing 737 Max jets.
At list price, the deal is worth $34 billion, CNBC reported. Boeing was able to win the Qatar Airways deal after Airbus called off a $6 billion contract for 50 of its A321neo passenger jets, according to Al Jazeera.
The cancellation came in light of a legal battle between the two companies over Qatar's complaints about the paint on the Airbus A350 aircrafts. Though the alleged issues with the Airbus A350s initiated a profitable turn of events for Boeing, the manufacturer's 737 Max jets have not been without their own scrutiny.
Qatar Airways took Airbus to court in London in December alleging that the paint on the A350s was cracked and peeling, which exposed the copper meshing that insulated the aircrafts against lightning strikes, Al Jazeera reported.
Qatar said that the issue was a safety risk and asked for more than $600 million in compensation after grounding the affected aircrafts. After Airbus opted to cancel the deal with Qatar, the airline called the decision "a matter of considerable regret and frustration."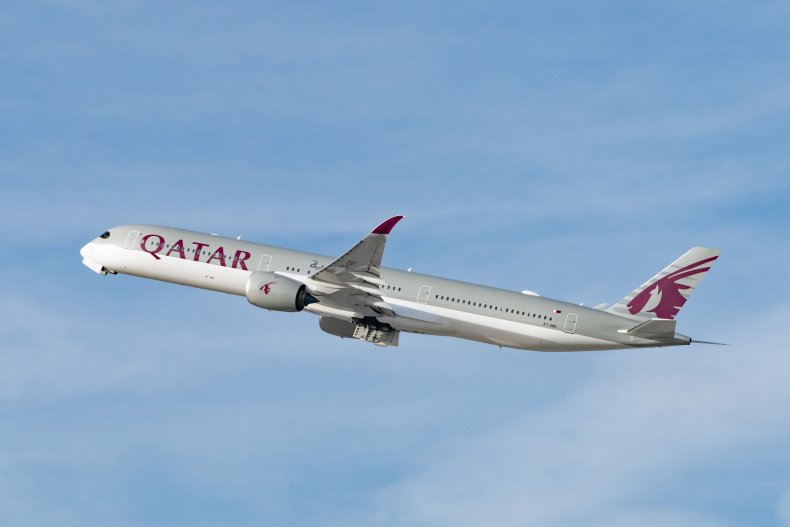 Qatar Airways will now be the first airline to operate the new 777-8 cargo planes from Boeing, the manufacturer said in a news release.
"Qatar Airways will be the 777-8 Freighter launch customer with a firm order for 34 jets and options for 16 more, a total purchase that would be worth more than $20 billion at current list prices and the largest freighter commitment in Boeing history by value," the release said.
Qatar has also signed a memorandum of understanding to order 25 Boeing 737 Max jets and take options on an additional 25, the Associated Press reported.
During a signing ceremony at the White House where the cargo plane order was announced, U.S. Commerce Secretary Gina Raimondo said that it was a "deal of historic significance" that will support jobs for Americans.
"It's a win for our workers, our manufacturers, and our suppliers," Raimondo said.
The Boeing 737 Max jets have been the subject of public controversy and scrutiny several times over the past few years. The planes were cleared to return to the skies in much of the world last year after being banned for about two years from flying passengers, BBC reported.
Two separate Boeing 737 Max crashes, one in Indonesia in 2018 and one in Ethiopia in 2019, killed a total of 346 people, CNET reported.