Pegida Candidate to Run for Mayor of Dresden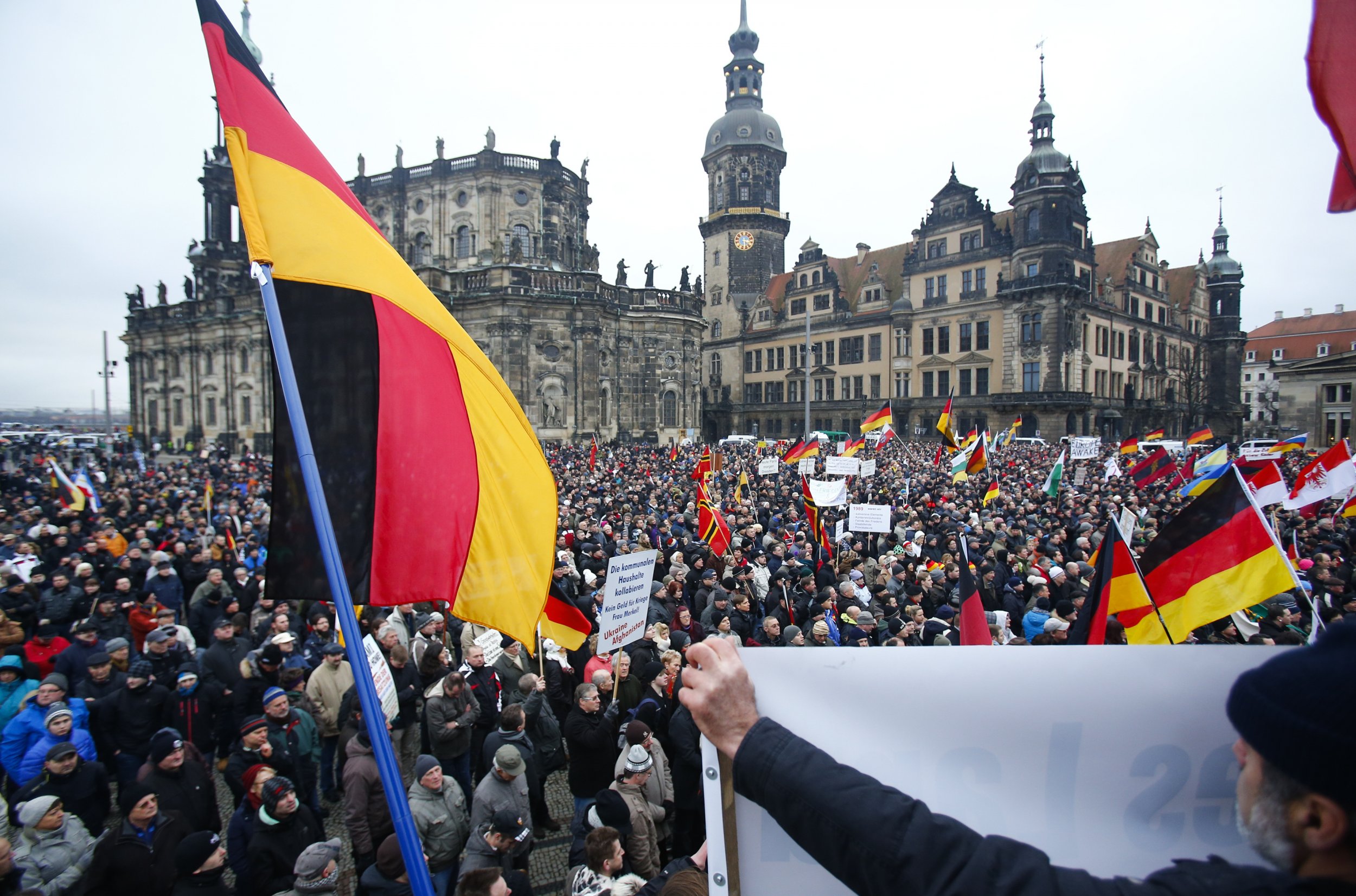 The German anti-Islamic group Patriotic Europeans Against the Islamization of the West (Pegida) have announced they will be putting forward a mayoral candidate to run for Dresden city hall this summer.
The group - who have been protesting in the city on a weekly basis since October last year - made the announcement during a march yesterday which was attended by approximately 4,000 people. Figurehead Lutz Bachmann reportedly told the crowd that their mayoral candidate would be picked from a selection of three possible contenders.
Despite this news, the Pegida movement and its marches appear to be in decline having reached a peak in January following the Charlie Hebdo terror attacks in France, when 25,000 people were reported to have marched in Dresden.
The current mayor of Dresden Helma Orosz - from Angela Merkel's centre-right Christian Democratic Union (CDU) party - is coming to the end of her seven-year term, and voting will take place in June.
According to professor Hans Vorländer from the Dresden University of Technology, however, the likelihood of Pegida's candidate winning is very slim. Vorländer has studied the group for some time having previously headed a survey to find out what a typical Pegida supporter was like.
Asked whether the group could win the election, his response was clear: "Not at all. Never! Unless they have a truly charismatic candidate. Pegida has very little support here, only 4,000 followers. It used to be much stronger in previous months, but they have split."
Pegida's founder Lutz Bachmann stepped down as leader of the organisation in January after an embarrassing photograph of him styled as Adolf Hitler appeared on his personal Facebook page. There were also reports that he'd described asylum seekers as "scumbags" and "animals". The photo was swiftly removed but not before it had been brought to the public's attention by the German media.
His replacement Kathrin Oertel resigned after only a week along with four other leading figures from the group. They went on to establish their own, comparatively moderate movement, the Direct Democracy for Europe with Ms Oertel issuing a statement in which she said: "We are also clearly distancing ourselves from extreme right-wing tendencies."
This split has likely contributed to the rapid decline in the number of attendees at Pegida's Monday marches, as well as the growing counter-protests which spread across Germany. On the same night that Pegida conducted a "funeral march" for those killed in the Paris attacks, 100,000 people joined counter-protests across the country to decry the anti-Islam movement, outnumbering Pegida four to one.
Professor Vorländer says that he doesn't believe Pegida will be able to secure huge turnouts anymore. "I think they won't grow to former numbers again. The former movement was uniting a couple of different motives. People who turned out did so for a couple of different motives; from xenophobia to discontent with current politics."