Pegulas Continue Teardown of Sabres With Jack Eichel Saga
Kim and Terry Pegula seem like shrewd businesspeople.
They've made billions in a fracking business and turned that into a Western New York sports empire. They even found a way to turn the Buffalo Bills from perennial disappointment to a Super Bowl contender in just seven short years.
But there's one nut the Pegulas haven't figured out how to crack: The NHL's Buffalo Sabres, which they purchased for $189 million in 2011. The Sabres were a once-proud organization but have become a league-wide punchline under the Pegulas reign.
And things only seem to be getting worse with the organization's handling of superstar center Jack Eichel.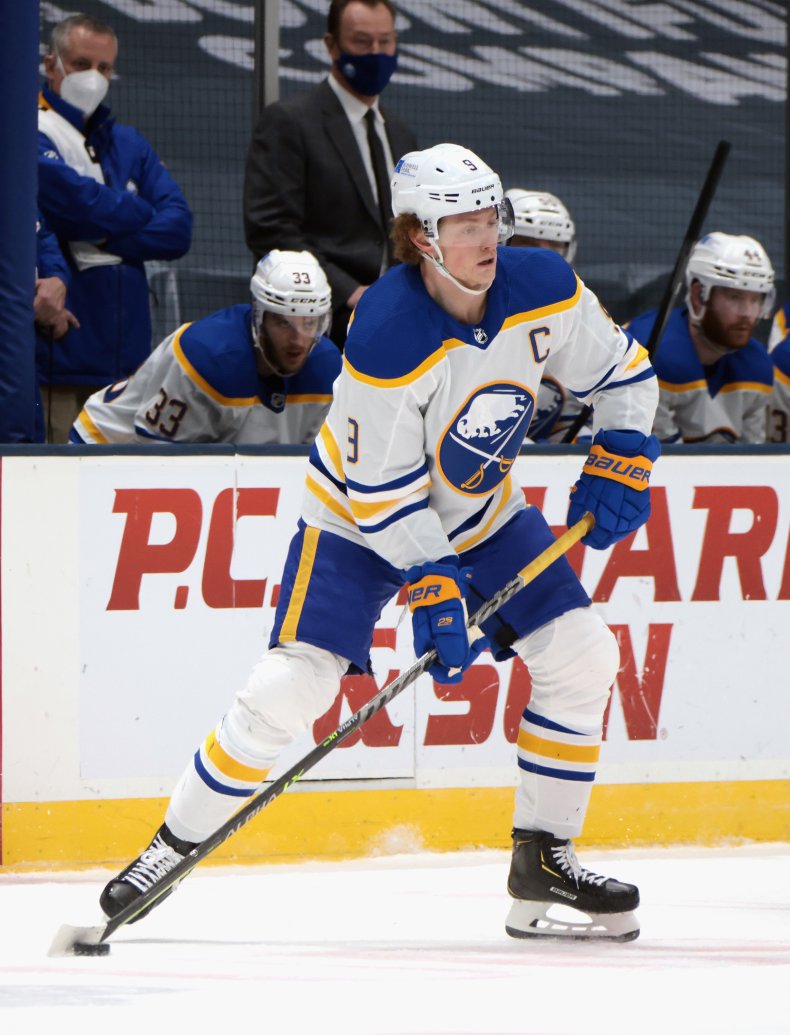 General manager Kevyn Adams announced that Eichel was stripped of the team's captaincy Thursday, in a stunning move the hockey world could see coming. Stripping Eichel of the 'C' was the latest in a series of recent and curiously antagonistic moves toward the center they picked second in the 2015 NHL draft, highlighted by a public feud over how Eichel should treat the herniated disc in his neck that caused him to fail his pre-training camp physical Wednesday.
"We need to build around people who want to be here," Adams said. "I feel the captain is the heartbeat of your team, and we're in a situation from where we were in the past and where we are now that we felt we needed to address that."
Eichel wants to have disc-replacement surgery, while Sabres doctors previously advocated for a noninvasive treatment. The disagreement has led to an erosion of trust between Eichel and the Sabres, which was made public when Eichel's previous agents blasted Buffalo doctors in July, and a trade seems inevitable.
"[Eichel's] health is what is most important to all of us," Adams said. "At this point, Jack is not willing to move forward with what our doctors are suggesting, which is fusion surgery, so we're going to work toward solutions."
Any organization would be smart to work with its superstar to come up with a treatment plan. Eichel is the Sabres' most important asset and the injury is keeping him from helping Buffalo on the ice. The prolonged public feud is tanking his trade value.
Yet, it's just another hallmark of the Pegulas' dysfunctional reign as they remain the sole constants in the organization. Adams is the fourth general manager since 2011, and coach Don Granato is the seventh bench boss in their 10-year watch.
Once Eichel is inevitably traded, he'll be the latest in a long line of unhappy offloaded stars — highlighted by center Ryan O'Reilly, who won the Selke Trophy and Conn Smythe Trophy while leading the St. Louis Blues to the Stanley Cup in 2019 just 11 months after he was traded from Buffalo.
It's unfortunate, and ironic, that the Pegulas are responsible for taking down the Sabres when hopeful fans believed the deep-pocketed owners would win the Stanley Cup as the first pro-sports championship for Buffalo.
The Stanley Cup has never seemed farther from Western New York.
At least the Bills are good.