Pelosi 'All For' Banning Russian Oil as Lawmakers Ramp Up Pressure on Biden
House Speaker Nancy Pelosi has joined a growing number of lawmakers who want to ban imports of Russian oil.
"I'm all for that," Pelosi told reporters Thursday during her weekly press conference. "Ban it. Ban the oil coming from Russia."
The Democratic leader's comments come amid a rare moment of bipartisan momentum on Capitol Hill to impose the embargo amid Russia's invasion of Ukraine. Democratic Senator Joe Manchin of West Virginia and Republican Senator Lisa Murkowski of Alaska are teaming up to introduce a bill that would stop Russian crude oil and petroleum products from coming into the U.S.
President Joe Biden said Wednesday "nothing is off the table" when asked about a possible Russian oil ban. But the administration has so far resisted hitting Moscow's energy sector with sanctions, saying it could have impacts on prices at home.
"We don't have a strategic interest in reducing the global supply of energy," White House deputy press secretary Karine Jean-Pierre told reporters traveling on Air Force One Wednesday. "That would raise prices at the gas pump for Americans and pad Putin's profits, right? So that's something that we're very aware of."
The current national average for a gallon of gasoline is $3.728, according to the American Automobile Association (AAA). That's an increase of nearly 20 cents from the national average reported the week before. Industry experts have said that it's possible the national average will jump to $4 or more amid the crisis.
To ease the financial burden on Americans, Biden said he's working in coordination with other nations to release 60 million barrels of oil in global reserves. Half of the barrels would come from the U.S. Strategic Petroleum Reserve.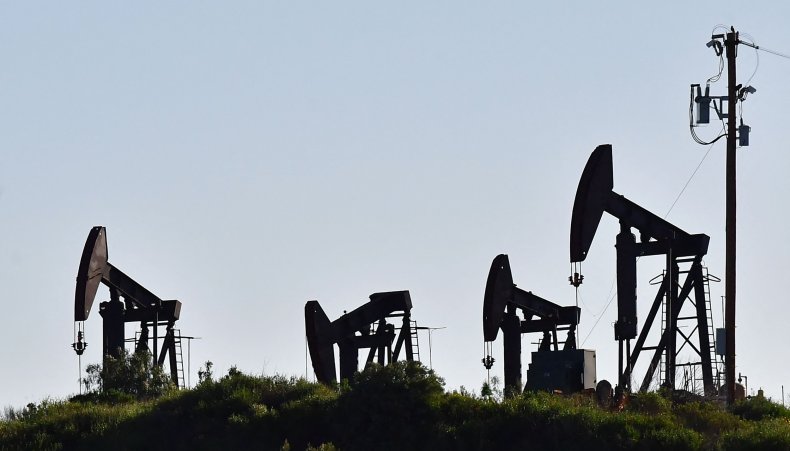 Russia launched its full-scale invasion of Ukraine on February 24. According to the United Nations, at least 227 people have died in the conflict and 525 have been injured. More than 1 million people have fled Ukraine since the attack began.
Biden has joined European partners in sanctioning Moscow's financial system, including major banks and kicking the nation out of SWIFT. Russian President Vladimir Putin and other oligarchs have also faced sanctions.
On Wednesday, the House of Representatives passed a resolution declaring support for Ukraine's independence and calling for a ceasefire. The measure received near-unanimous support in the 426-3 vote. Republican Representatives Tom Massie of Kentucky, Paul Gosar of Arizona and Matt Rosendale of Montana voted against the resolution.
"It's just amazing to see the diabolical actions taken by Putin as he has complete disregard for sovereignty, democracy or human life including civilian lives and those of children," Pelosi said Thursday.
Newsweek reached out to the White House for comment but didn't receive a response before publication.